Biden warns gas stations not to price gouge: "That's not who we are"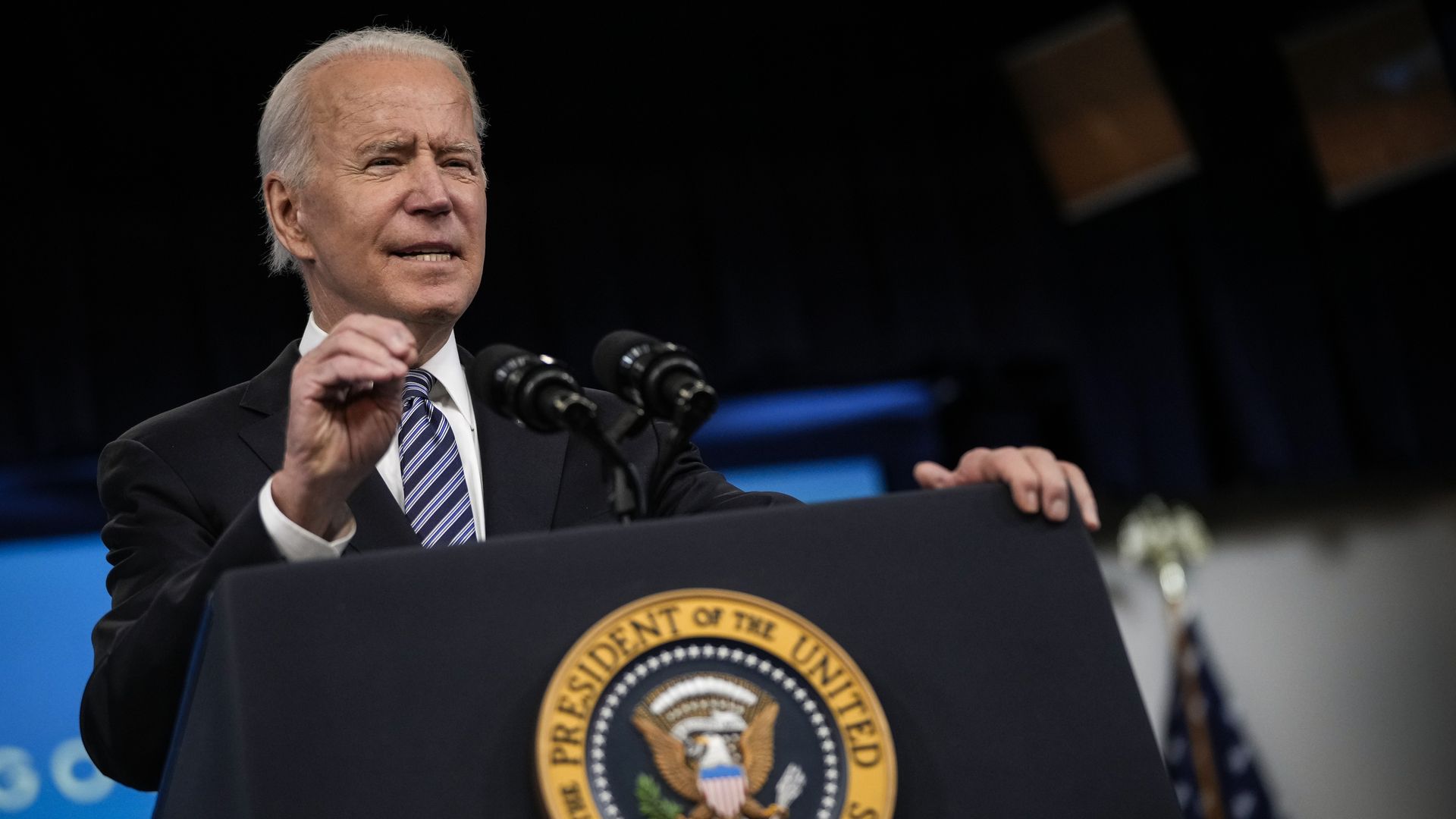 President Biden on Thursday warned gas companies to not price gouge amid major shortages following the Colonial Pipeline cyberattack.
The big picture: Biden added that the FBI does not believe the Russian government is behind the attack, but they do know that those responsible "are living in Russia."
The president noted that the Justice Department launched a new task force that will specifically prosecute ransomware hackers "to the full extent of the law."
Biden on late Wednesday signed an executive order in an attempt to bolster the country's cybersecurity defenses following the cyberattack.
What he's saying: "I'm going to work with governor's the affected states to put a stop price gouging wherever it arises and asking our federal agencies to stand ready to provide assistance to state level efforts to monitor address any price gouging," Biden said.
"Nobody should be using this situation for financial gain. That's what the hackers are trying to do. That's what they are about, not us," he added.
Biden also said that people should avoid getting "more gas than you need the next few days" because "panic buying will only slow the process," as it will likely take a few days for the pipeline to return to normal operations.
Context: "Reports of price gouging have circulated in states most impacted by the closure of the 5,500-mile Colonial Pipeline. The pipeline runs from Texas to New Jersey, transporting more than 100 million gallons of fuel per day along the US Southeast," the Independent writes.
Go deeper:
Go deeper