A VR approach to better police training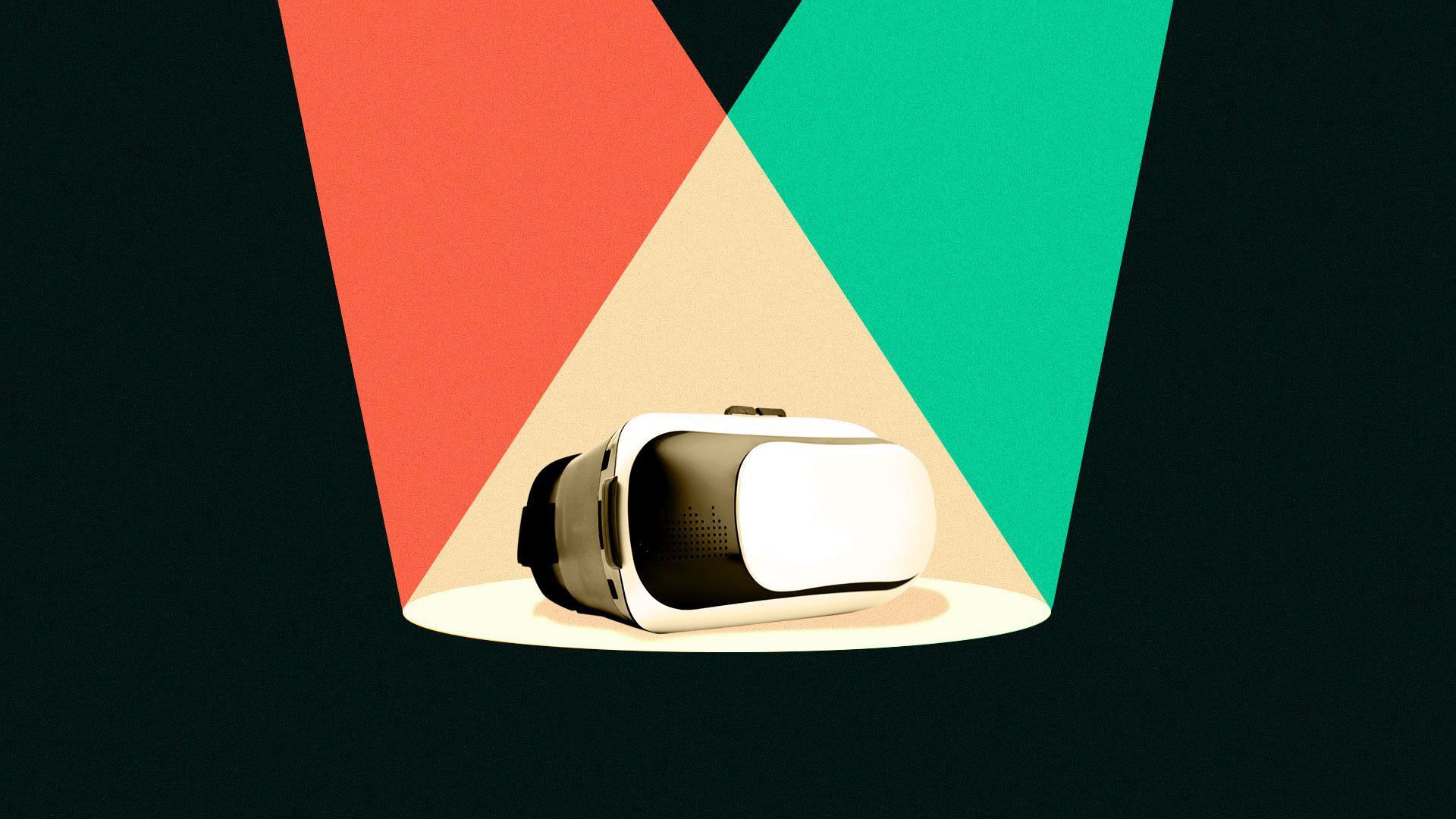 Police are using virtual reality as a less-expensive, more scalable way to train officers for the field.
Why it matters: Police in the U.S. are often undertrained — with disastrous results — in part because simulating scenarios with real people is expensive and time-consuming. Better VR technology can help change that.
What's happening: Axon, the maker of Tasers and other equipment for military and law enforcement, this week announced the launch of its first VR simulator for police training.
The Phoenix Police Department will be the first agency to incorporate Axon's VR training, which uses headsets from manufacturer HTC.
How it works: Axon's training modules make it possible for officers to practice encounters with the public, as well as rehearse weapon handling using Tasers and handguns that can be integrated into the virtual environment.
"The repetitions in this kind of training is really key," says Luke Larson, Axon's president. "More training, better training, can potentially add up to better outcomes."
Between the lines: Among the training options Axon's VR will include are opportunities for police to virtually experience both sides of a potential encounter — that of the officer, but also that of a community member.
A 2018 study from Stanford found that undergoing a virtual reality experience of being homeless led to greater empathy toward the unhoused — a data point Larson underlines.
"It's really important to create empathy in these training scenarios where you can use somebody else's perspective to be on the other side of police responding to a mental health situation," he says.
Context: The need for better training is all too clear, with several police officers in recent years mistaking their handguns for stun guns, resulting in tragic deaths, including the killing of Daunte Wright in Minnesota last month.
The bottom line: VR training isn't a substitute for safer, more just law enforcement policies, but at least it can help.
Go deeper