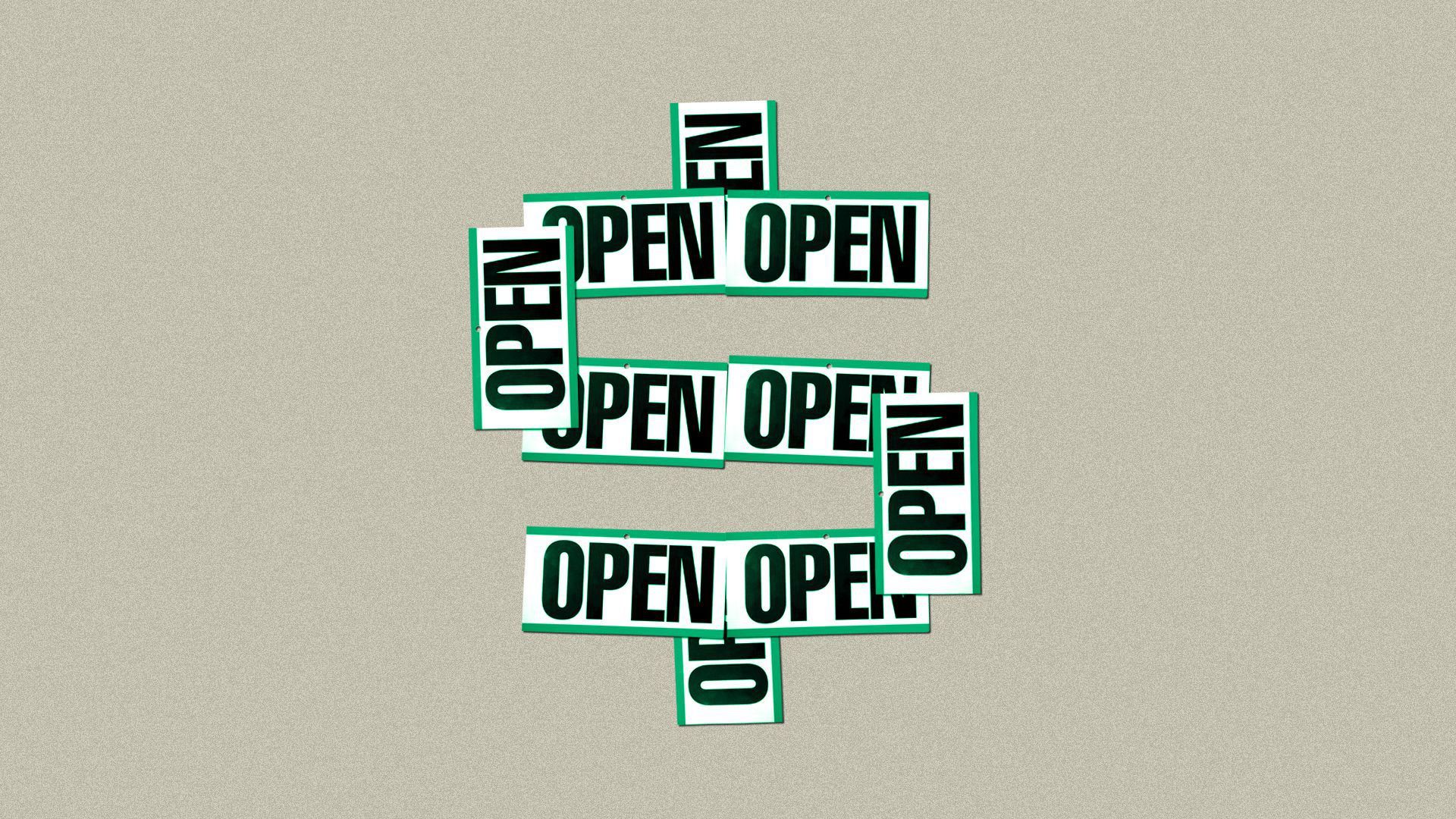 Emerging from pandemic lockdown is shaping up to be pricey. Traveling, eating out and even refreshing your wardrobe costs more, per April inflation data out today.
Why it matters: The economy is reopening and suddenly Americans want in on the activities they've gone a year without. The data shows how much that sudden demand has helped push prices higher — at least for now.
Catch up quick: Year-over-year prices rose 4.2% — the steepest climb since 2008, Axios' Hope King reports. It's coming off the weaker readings from last year when the pandemic hit.
On a monthly basis, the index rose 0.8%, much higher than the 0.2% economists expected.
A historic surge in used car and truck prices accounted for more than a third of the increase: Prices last month jumped the most (+10%) in the index's 68-year history, thanks to the chip shortage that's zapped car supply.
Other categories with "unprecedented" monthly increases, per Barclays: lodging away from home (+8%) and airline fares (+10%).
The apparel index — clothes, shoes, jewelry — rose 0.3%, its first bump since January. Food away from home continued to rise last month, but so did food at home.
The surge is "unlikely to be sustained," says Michael Gapen, Barclays' chief economist.
The big question critical to the timeline for fuller economic recovery is how long the higher prices spurred by more demand — or higher input costs caused by a growing list of shortages passed along to consumers — stick around.
Go deeper