Novavax behind on manufacturing, dealing blow to global vaccination efforts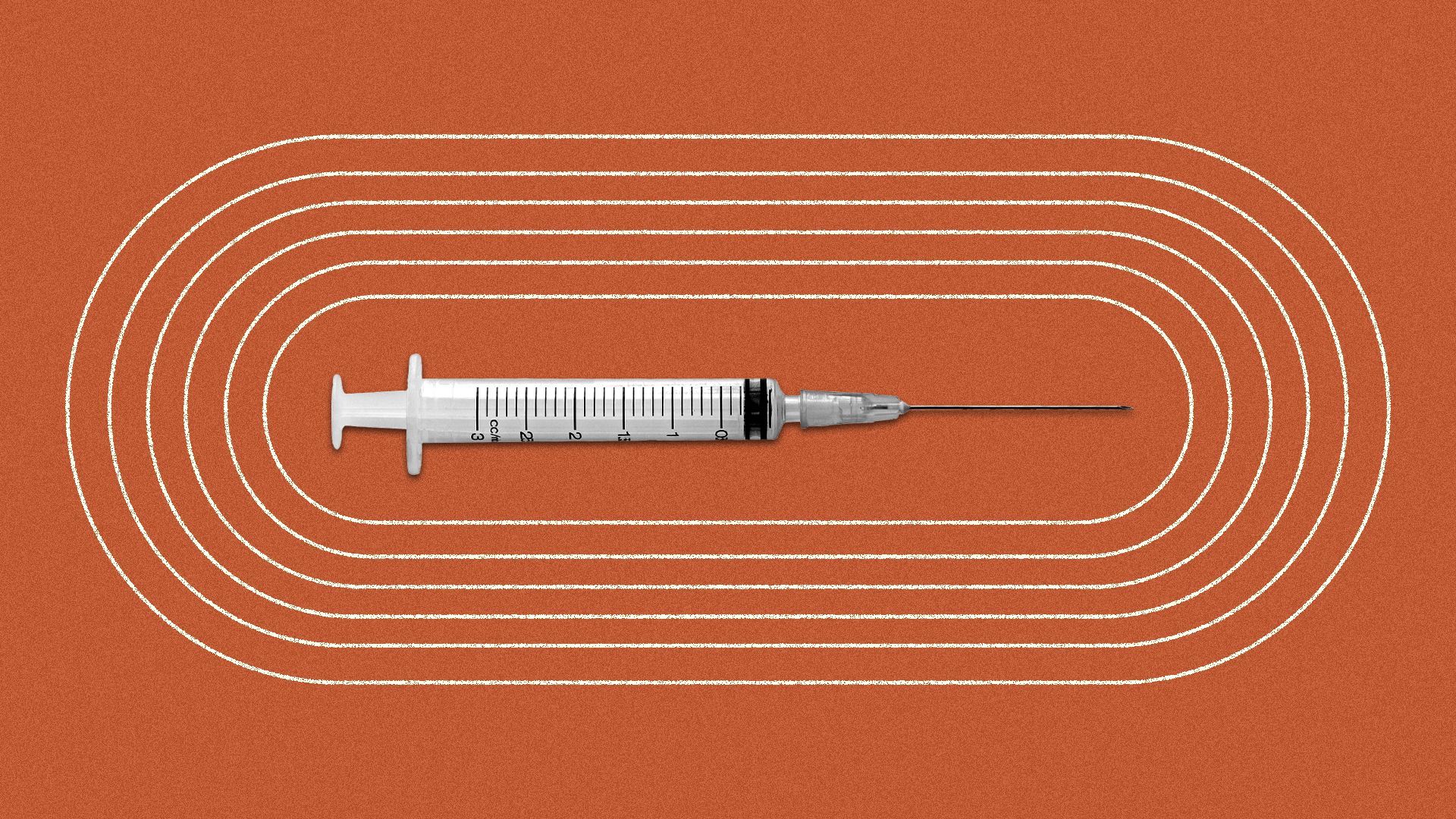 Novavax won't be able to get its COVID-19 vaccine authorized until July, and is also behind its manufacturing targets, the New York Times reports.
Why it matters: This is another big setback for the rest of the world, which is still desperate for doses that keep slipping farther out of reach.
AstraZeneca has run into both regulatory and production delays. Johnson & Johnson lost a trove of doses to errors at a Baltimore manufacturing plant. Novavax is the next one in line, and it has reported efficacy rates of 90%.
The company has committed over 1 billion doses to the developing world, and delays getting those doses out the door will make it that much harder to arrest the pandemic.
Details: Novavax's contract with Operation Warp Speed called for the company to deliver 110 million doses this year, per NYT, but the company now says it may not be able to deliver that supply until early next year.
"I don't see a lot going well for them at this point," Rob Smith, the managing director of Capital Alpha Partners, told NYT.
Go deeper