Study: Over half of eligible Latinos voted in 2020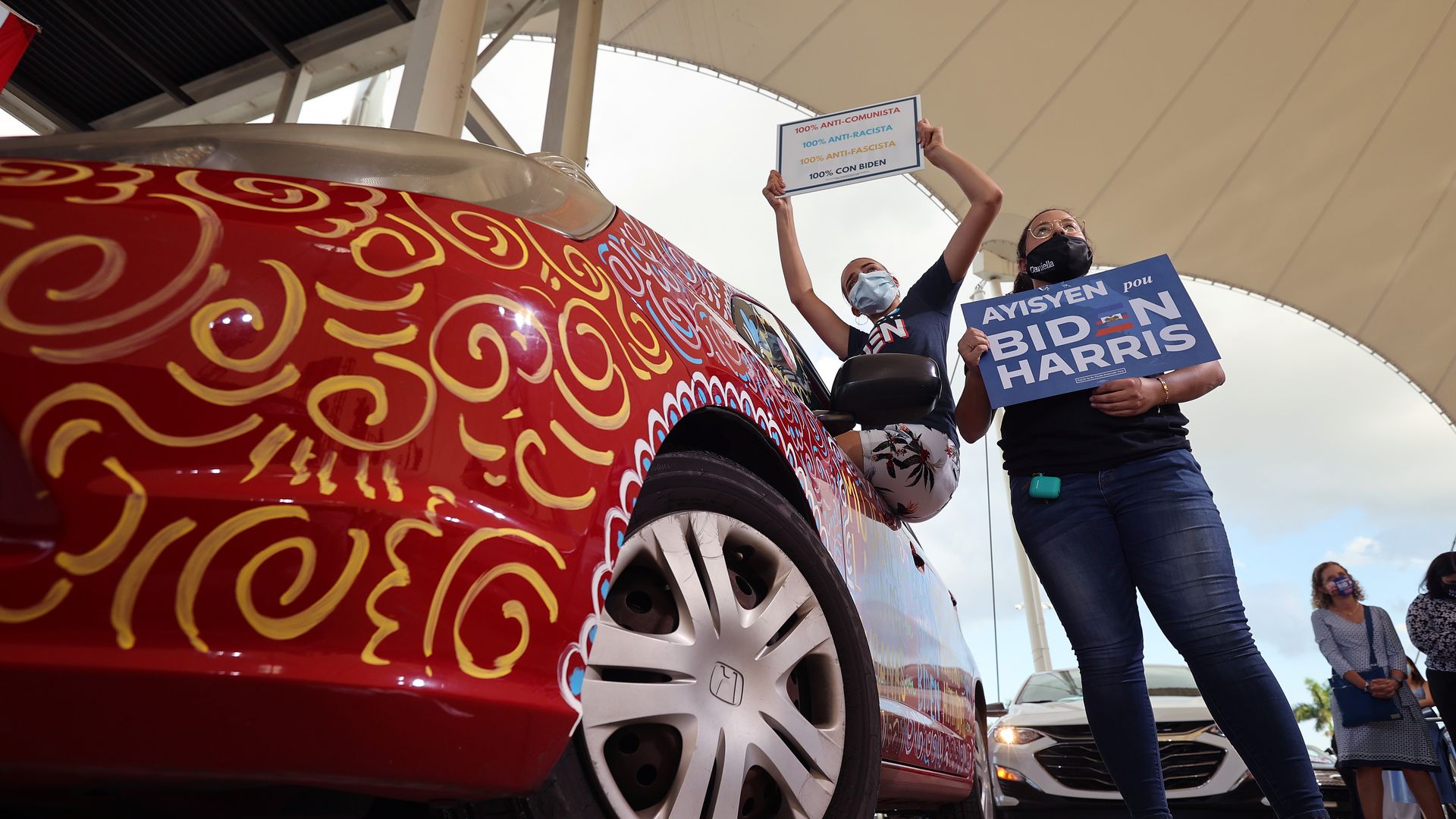 One in ten voters in the 2020 election were Latino according to a new study from the City University of New York.
Why it matters: 2020 saw record turnout among Latinos, a growing electorate. For the first time, the U.S. has more Latinos registered than Black Americans, and that trend is going to continue, experts tell NBC News.
By the numbers: Around 18.7 million Latinos voted in the 2020 election, up from 15.3 million in 2016. Before 2020, the share of eligible Latino voters who actually voted never topped 50%.
Latinos ages 18 to 44 played a big role in reaching "extraordinary" participation, researchers say.
About 80-83% of registered Latinos voted in previous elections, per NBC News. In 2020, 88% showed up.
Latino voting surged in Arizona, Texas, Pennsylvania, Michigan and Georgia.
Worth noting: For the first time, U.S.-born Latinos voted at about the same rate as naturalized Latinos.
What they're saying: "The surge in both registration and voting rates described here suggest that Latinos are poised to exert political influence in the U.S. commensurate with their share of the population," CUNY researchers wrote.
"The mid-term elections and the presidential election of 2024 may confirm that the often-called 'sleeping giant' of U.S. electoral politics is ready to emerge in full force."
The big picture: Political players in both parties have increasingly looked to appeal to Latino voters. The community makes up about 18% of the total U.S. population, according to Pew Research Center.
Go deeper