Judge finds 4 out of 5 aggravated sentencing factors in Chauvin case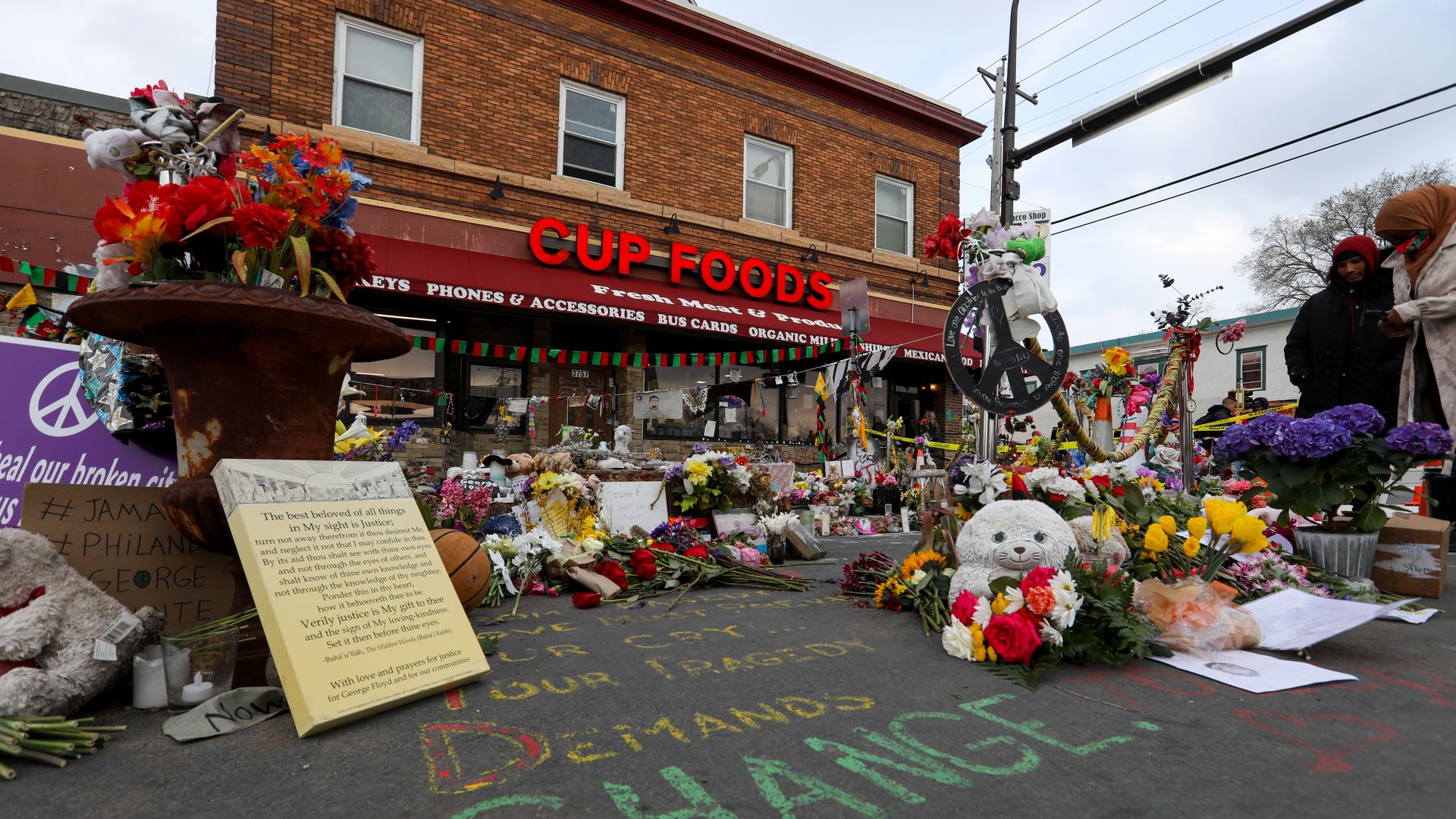 A Minnesota judge on Tuesday sided with state prosecutors who are seeking a more severe sentence against former Minneapolis police officer Derek Chauvin, who has been convicted in the murder of George Floyd, according to court documents.
Why it matters: Chauvin faces a sentence of 10–40 years for second-degree murder, though he's unlikely to receive the maximum sentence due to his lack of a criminal record, according to AP. A sentencing date has not yet been set.
Driving the news: Hennepin County Judge Peter Cahill agreed with prosecutors that there is evidence to support four of the five aggravating factors that they sought:
Chauvin "abused a position of trust and authority."
Chauvin "treated George Floyd with particular cruelty."
Children were present during the crime.
The crime was committed "as a group with the active participation of at least three" other officers, who will face trial for aiding and abetting murder in August.
Yes, but: The judge did not endorse the argument that Floyd "was a particularly vulnerable victim," noting that he was still able to resist arrest and prevent officers from seating him in a squad car.
What they're saying: "The application of justice in this case offers hope that we will see real change in the relationship between police and people of color by holding officers properly accountable for egregious behavior and for failing to honor the sanctity of all lives," civil rights attorneys Ben Crump, Antonio Romanucci, and L. Chris Stewart said in a statement.
The attorneys applauded Cahill for his ruling.
Editor's note: This story has been updated with the lawyers' statement.
Go deeper