Gas prices rise in several states as pipeline outage crimps supply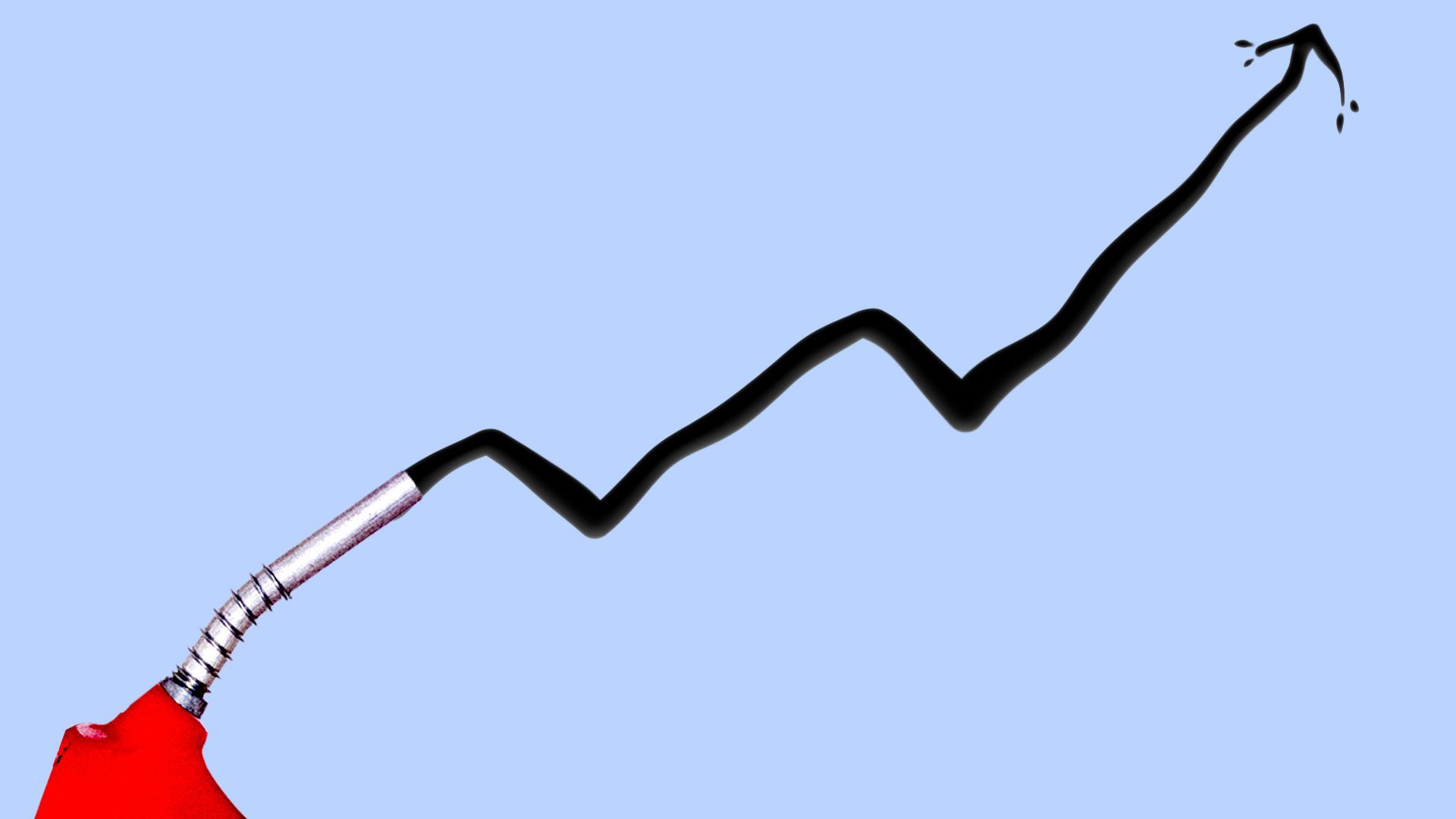 Gas stations in several states are out of fuel and AAA reports the nationwide average price breached $3-per-gallon for the first time in six years amid the cyberattack-induced shutdown of the Colonial Pipeline.
Driving the news: The ransomware attack on Colonial Pipeline, the nation's largest refined fuel pipeline that extends from Texas into the Northeast, is creating a scramble as the outage persists into its sixth day.
Catch up fast: Here are the latest developments...
Per GasBuddy analyst Patrick De Haan this morning, nearly a quarter of gas stations in North Carolina are without supplies, while it's 15% in Georgia, and significant numbers in some other states.
A consumer run on fuel stations is feeding the problem. De Haan reports that demand was up by 32.5% on Monday on the East Coast (or "PADD 1" here).
Biden administration and state officials are taking steps to try to ease the supply problems. They include EPA waivers on seasonal environmental specifications for fuels and easing weight restrictions on fuel supply trucks.
The administration is also considering Jones Act waivers to enable shipments between U.S ports with vessels that are not U.S.-flagged.
What we're watching: The timing of the pipeline's full restart and the logistics of resupplying affected regions.
Energy Secretary Jennifer Granholm, at a White House briefing Tuesday, said Colonial told her they'll be in a position to make a decision on full restart by the end of today.
Yes, but: It will take time for the logistics of fuel supplies to return to normal even once operations have recovered along the 5,500-mile network.
"It will take a few days to be up and running," Granholm said.
This Energy Information Administration primer notes that "pipeline shipments move at approximately five miles per hour."
Go deeper: Colonial Faces Deadline to Decide on Hacked Pipeline Restart (Bloomberg)
Go deeper