Swing-voter focus group: Ousting Cheney is a mistake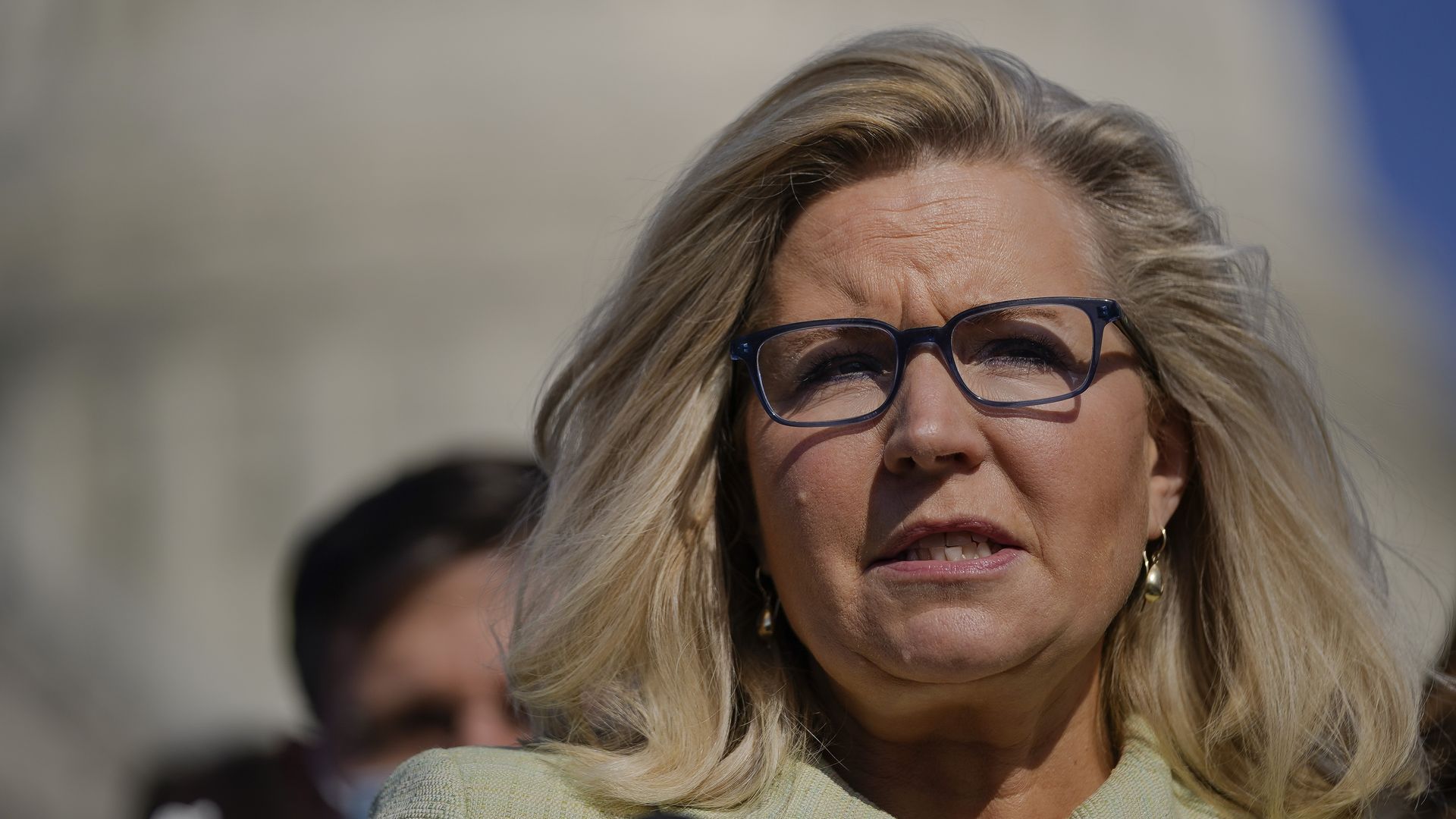 As House Republicans meet to oust Rep. Liz Cheney from her leadership post for criticizing Donald Trump, swing voters in Axios' latest Engagious/Schlesinger focus groups hold a near-unanimous view that Minority Leader Kevin McCarthy and his caucus are making a mistake.
The big picture: Nine of 14 voters said they could vote for a Republican for U.S. House or Senate races next year. All but one ruled out backing any candidate who clings to the former president's lie that the 2020 election was stolen from him.
13 of the 14 said Cheney (R-Wyo.) should not be removed and that it would be a mistake for House Republicans to go through with their plans.
These were the biggest takeaways from two back-to-back focus groups conducted Tuesday night, on the eve of an expected vote to purge Cheney from her No. 3 spot in the House GOP leadership.
The two seven-member panels included women and men, from a mix of the most competitive swing states, who voted for Trump in 2016 but President Biden in 2020.
While focus groups are not statistically significant samples like polls, the responses show how some voters in crucial states are thinking about issues that could shape next year's midterm elections.
What they're saying: These voters said they're turned off by House Republicans' perceived fealty to Trump and the idea that there's no tolerance for dissent or critical or independent thinking.
"It seems like you need to conform to be a leader in the Republican Party," said Rosie F., 53, of Pennsylvania.
"They're followers," said Jimmy S., 41, from Maricopa County, Arizona. "It's all about trying to please one person."
Engagious president Rich Thau, who moderated the focus groups, said swing voters themselves tend to be non-conformists so "when they see a political party punishing a person like them, it rubs them the wrong way."
Between the lines: This remains largely an inside-the-Beltway drama.
Just six of the 14 voters initially knew of Cheney by name, and only five knew she holds a leadership post.
Only after details of the controversy and her public statements were outlined did most say that her expected removal would be wrong.
Of note: While a couple of voters said they thought Cheney should run for president in 2024, none believed that she would stand a chance of winning the GOP's nomination.
Go deeper