Arizona governor signs bill to remove some voters from early voting list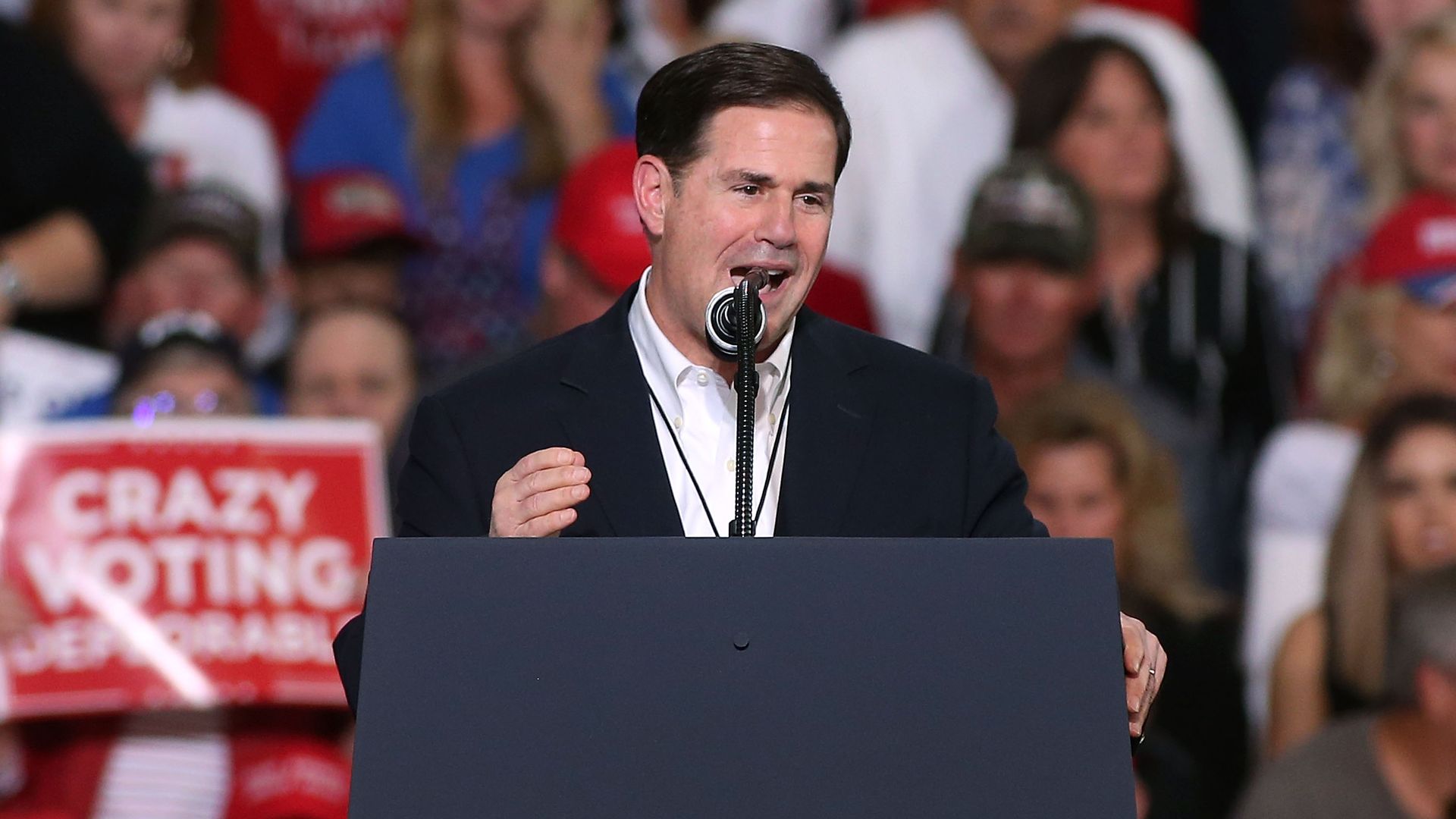 Arizona Gov. Doug Ducey (R) on Tuesday signed a controversial bill passed by the state's Republican-controlled legislature that will remove some people from the state's permanent early voting list.
The big picture: Democrats called the measure discriminatory and said it will disproportionately affect Latino voters and other communities of color. The new law will likely to remove an estimated 100,000 to 200,000 voters from the early voting list, per the New York Times.
"Opponents of the bill have said that while Latinos make up roughly 16 percent of the state's electorate, they would make up roughly 37 percent of those removed from the early voting list," the Times notes.
Details: Under the new legislation, voters who haven't returned "at least one early ballot over the course of four years" will be sent a postcard asking them if they want to stay on the list, per a press release from Ducey's office.
Those who respond will remain on the list, now named the "Active Early Voting List" (AEVL). It was previously called, the "Permanent Early Voting List."
Those who do not respond within 90 days will be removed from the list, though they will still be registered voters, per AP.
Go deeper: Arizona Senate postpones plans to interview voters after DOJ raises concerns
Go deeper