Hollywood's latest take on Silicon Valley: "Unicorn Hunters"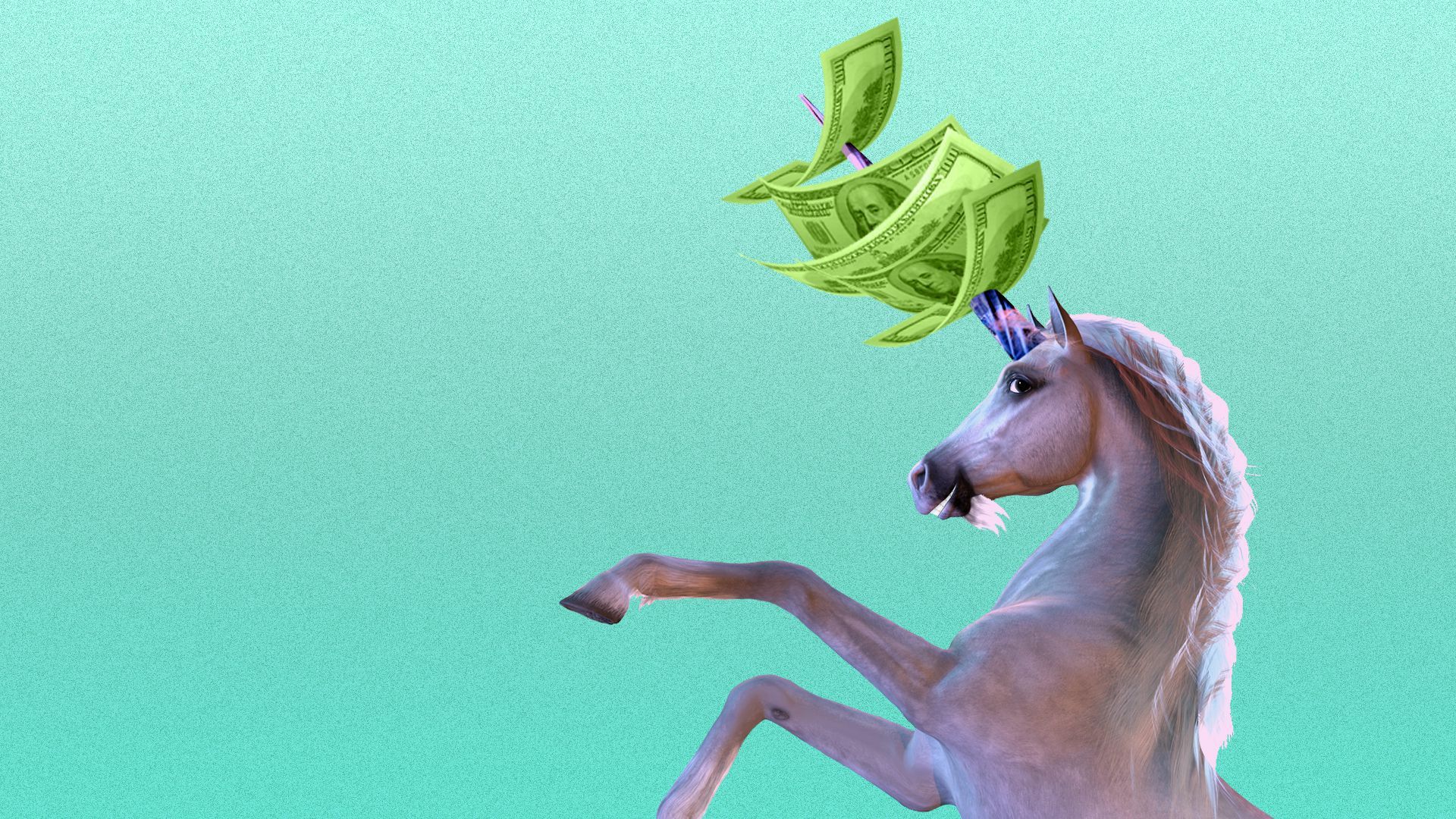 In a new show that debuted on Amazon Prime this week, venture-backed companies face a panel of potential investors — including ex-NSYNC member Lance Bass and Apple co-founder Steve Wozniak — who grill them about their businesses and decide whether to cut a check.
Why it matters: "Unicorn Hunters," bills itself as bringing the craft of pre-IPO investing to the mainstream and as "a master class for people out there," Bass tells Axios. The title is a play on "unicorn" — the industry-wide nickname for startups valued at over $1 billion.
Part of the show's pitch is "democratizing wealth creation" by making it possible for people at home to also invest in those private companies. Think "Shark Tank," except you, the viewer can also get in on the deal.
What they're saying: "If we learned anything by the Robinhood-Gamestop-Reddit thing in January, it's that the masses are raising their hands and want to invest," show co-creator and panelist Moe Vela tells Axios, referring to the social-media fueled sudden price jump and drop of the video game retailer earlier this year.
Yes, but: This opportunity will ultimately be mostly available to accredited investors (requiring $200,000 in annual income, a net worth of $1 million, or a financial professional license) given U.S. fundraising laws for private companies.
The companies themselves are handling the investing process, not the show.
Vela points out the show aims to make it very clear to viewers that these are risky investments and that they should make thoughtful decisions.
Our thought bubble: The show is dropping in an awkward time of reckoning over wealth creation, and who gets to access it and how.
Go deeper