Vatican warns U.S. Catholic leaders over proposal to deny Biden Communion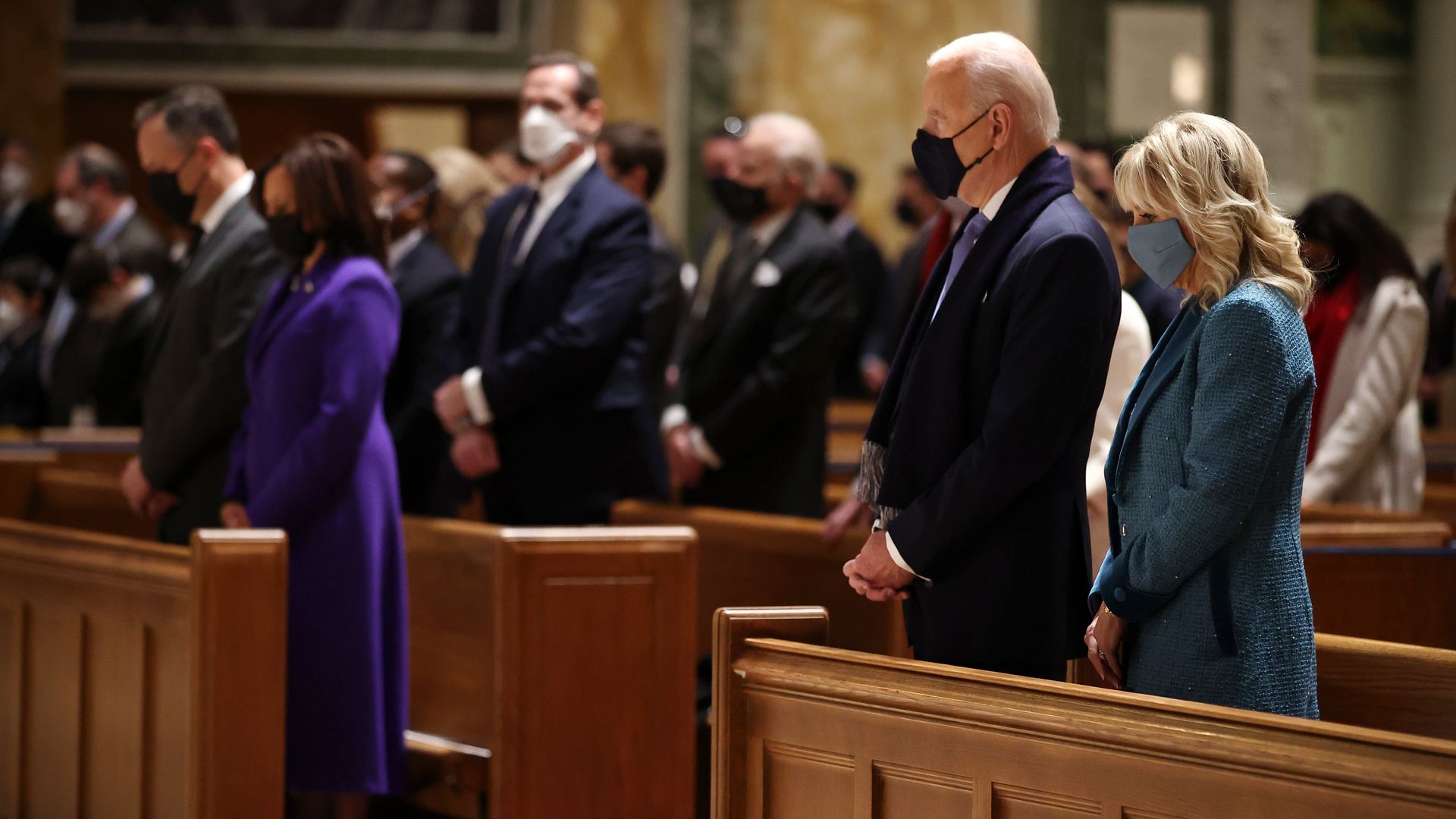 Cardinal Luis Ladaria, the head of the Vatican's doctrine office, sent a letter to the U.S. Conference of Catholic Bishops urging them to carefully deliberate before making a decision on whether Catholic public figures — like President Biden — should be denied Communion if they support abortion rights, AP reports.
The state of play: While the choice to deny Communion to individuals would be up to individual bishops, the issue has created a major division within the conference. Some members strongly support the measure, whereas others believe the move would be "politically polarizing," AP notes.
What they're saying: Any new policy "requires that dialogue occurs in two stages: first among the bishops themselves, and then between bishops and Catholic pro-choice politicians within their jurisdictions," wrote Ladaria, prefect of the Vatican's Congregation for the Doctrine of the Faith, per AP.
The cardinal advised that the bishops should seek unanimous approval, adding that it could become "a source of discord rather than unity within the episcopate and the larger church in the United States."

A two-thirds majority vote is needed for the policy to take place.

He also said that bishops should consider discussing with bishops in other countries so as "to learn from one another and to preserve unity in the universal church."
Ladaria added that any policy should not be limited to Catholic public figures and should instead include any churchgoing Catholics.
The big picture: Biden is the second Catholic to serve as president, following John F. Kennedy. He has openly supported abortion rights, with his administration reversing a Trump-era policy that banned federally funded health care providers from referring women for abortions.
What's next: The U.S. Conference of Catholic Bishops will vote on June 16 on the Communion measure.
Go deeper