"NFT" gets dictionary treatment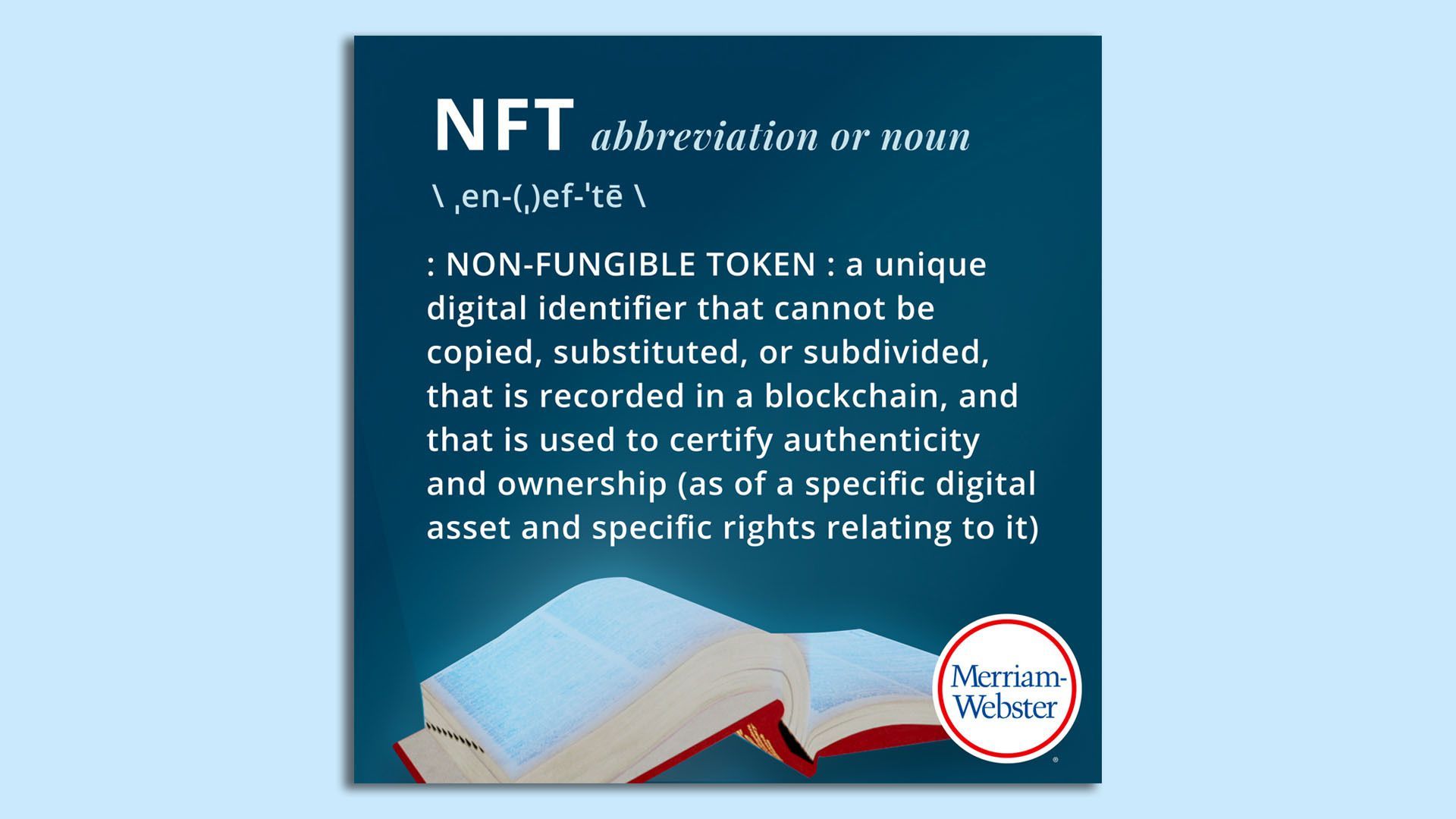 NFT — or non-fungible token — is the newest entry in the Merriam-Webster dictionary.
Driving the news: "Over the past several months, NFT has rocketed into popular culture. ... When a new word makes its way into the world's lexicon, our ears ... perk up," says editor-at-large Peter Sokolowski.
There's more: Merriam-Webster will sell its NFT dictionary entry ... as an NFT.
The auction goes through on Friday. Net proceeds will go to Teach for All.
Go deeper