Axiom set to send first private mission to the International Space Station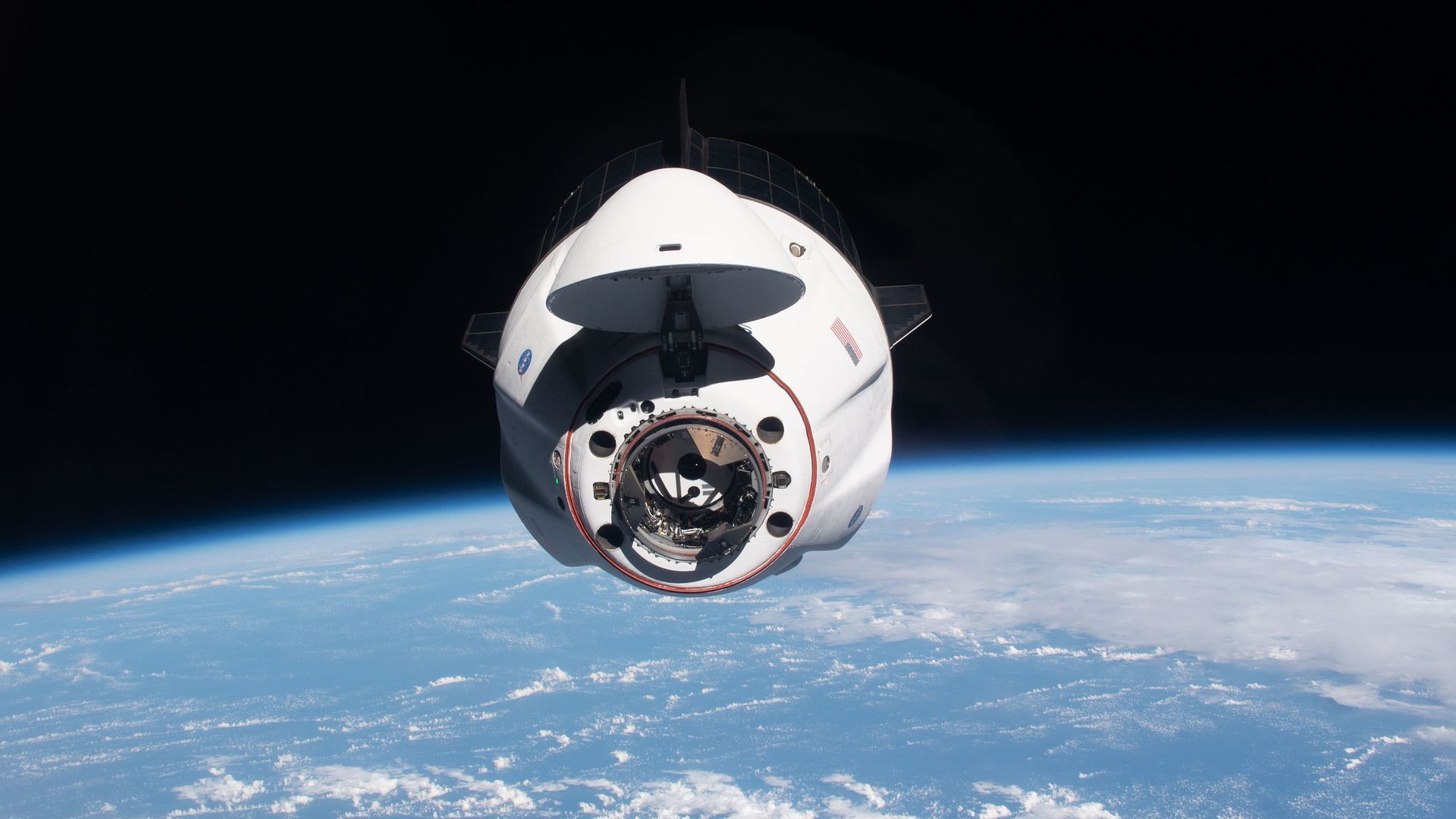 NASA is gearing up for the first fully private mission to the International Space Station expected to launch in January.
Why it matters: The mission — from Axiom Space — will be one of the first real tests of whether NASA's plans to bring more commercial activity to the space station could work.
Instead of being the sole provider and user of human spaceflight services in orbit, NASA is hoping to transition to being a buyer of services provided by private companies, letting the space agency focus more on the Moon and Mars.
Catch up quick: Earlier this year, Axiom announced it would be flying a private crew of four — including one professional, private astronaut — to the ISS.
Former NASA astronaut turned Axiom astronaut Michael López-Alegría will act as the commander for the mission, and American entrepreneur Larry Connor will be the mission's pilot.
Canadian businessman Mark Pathy and Israeli businessman Eytan Stibbe will be mission specialists.
Axiom — which has plans to create a private space station in orbit eventually — has a contract with SpaceX to launch the crew to the space station aboard a Crew Dragon and return them home.
What's happening: The crew is embarking on an intense training program with both SpaceX and NASA as they prepare to spend eight days on the station.
"We've been together just a handful of times, but we'll be starting what I would call serious training next week," López-Alegría said during a press briefing yesterday.
Next week, the crew will fly on a zero-G parabolic flight and take part in centrifuge training, with plans in the fall to train effectively full time on the systems needed to live onboard the space station and fly to space on Crew Dragon, he added.
Go deeper