Interview: UNCLOS arbitrator on China's illegal fishing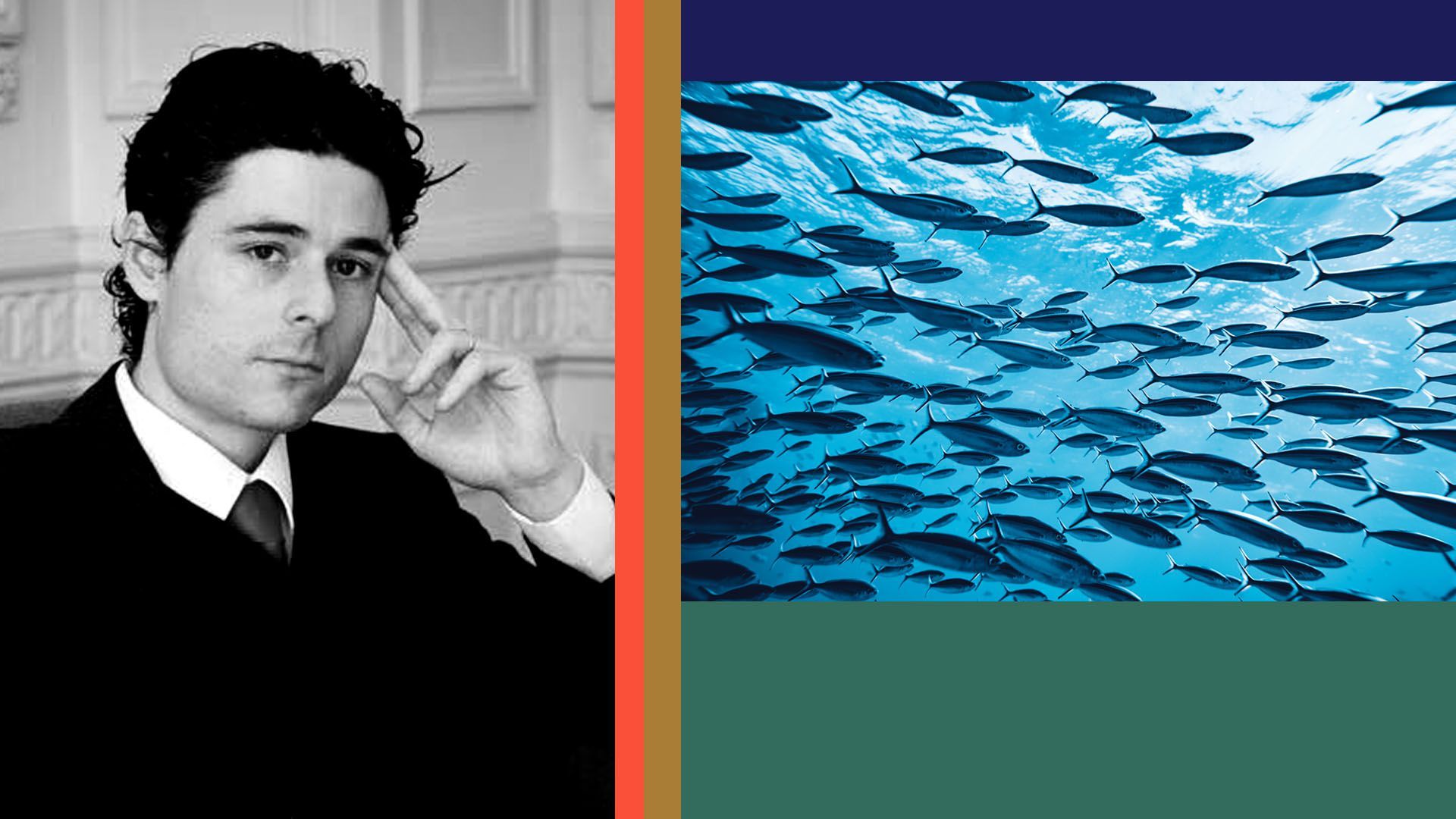 South American governments need to do more to protect their sovereign waters from illegal fishing, Pablo Ferrara tells Axios.
Ferrara is an arbitrator at the Permanent Court of Arbitration for the UN Convention on the Law of the Sea (UNCLOS) and a professor at the Universidad del Salvador in Argentina.
Why it matters: A surge in illegal fishing around the world is depleting fisheries and threatening ecosystems and the livelihoods of local fishers. Chinese fishing fleets, benefitting from government fuel subsidies that allow them to traverse distant oceans, are now a primary culprit.
What's happening: Chinese-flagged ships sail in fleets of up to hundreds of "factory vessels" that fish, process and freeze in industrial quantities, Ferrara explained. "It's unbearable. It has no comparison."
Chinese fleets often follow a route that takes them near the exclusive economic zones of South American nations, said Ferrara, and sometimes the boats will turn off their tracking devices so they can fish unobserved in waters where they aren't permitted to be.
South American governments have done little to stop the illegal activities, in part because they lack sufficient naval resources.
Details: Ferrara is helping spearhead a new civil society effort to pressure governments to enforce fishing laws and to call out countries implicated in bad practices, including overfishing, shark finning, illegal fishing, bottom trawling, incursions into protected waters, and human rights abuses.
The organizers have submitted a legal injunction in Argentina, accusing the government there of failing to comply with its constitutional obligations to protect the environment. They plan to submit similar injunctions in Ecuador and several other countries.
What he's saying: "Our goal is to raise public awareness and support. The strategy is also legally aggressive," said Ferrara. "It is my right to have a balanced environment."
Of note: Before his appointment to serve on the UNCLOS court of arbitration upon Madagascar's recommendation, Ferrara served as a professor at Xiamen University's South China Sea Institute.
He criticized the Hague arbitral tribunal's 2016 ruling determining that much of China's territorial claims in the South China Sea had no basis in international law, calling it oversimplified.
Go deeper: U.S. urged to join South America in fighting China fishing
Go deeper