Ginkgo Bioworks CEO wants to build the Amazon Web Services of biotech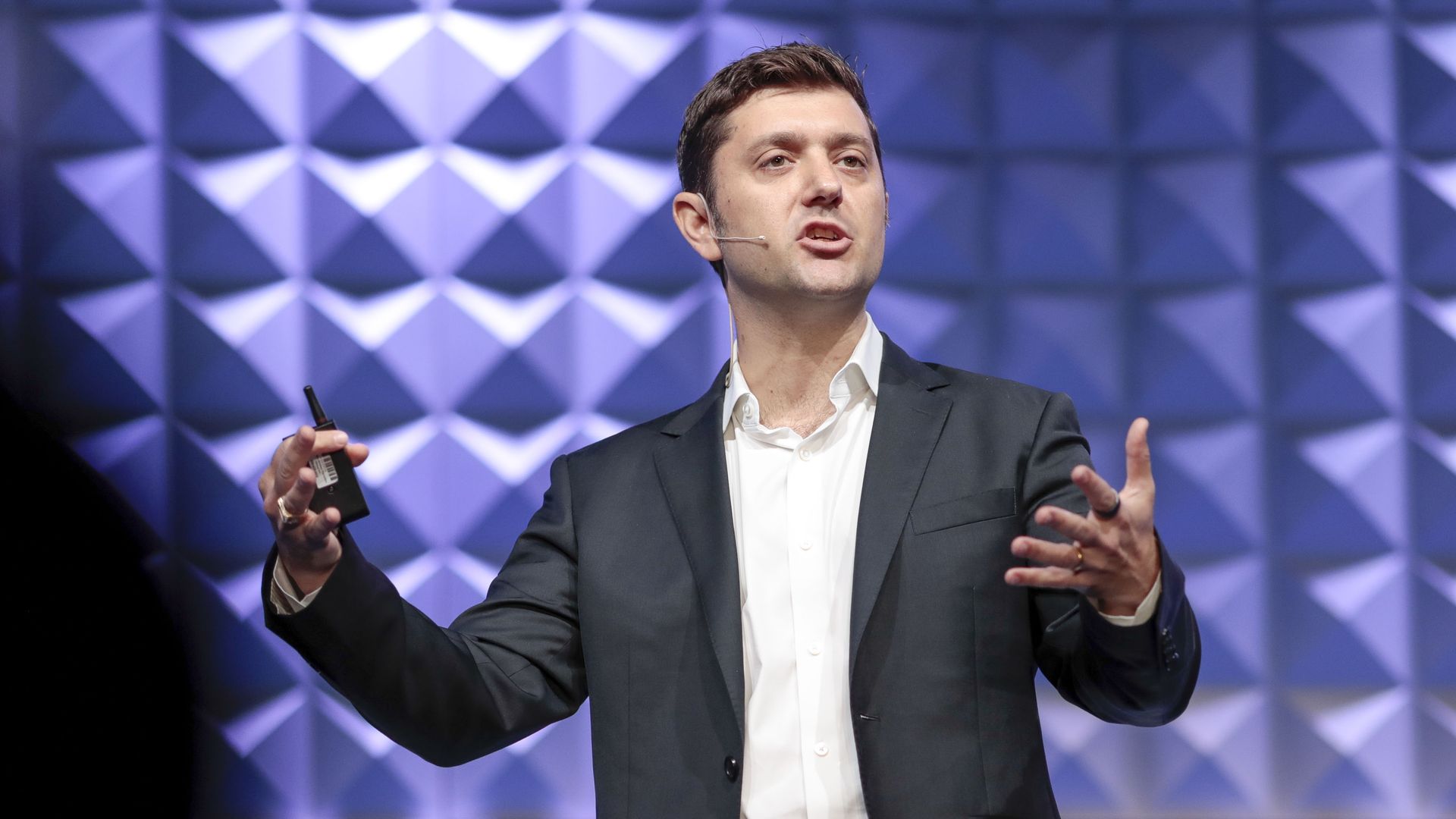 The Boston-based synthetic biology leader Ginkgo Bioworks will go public via the SPAC company Soaring Eagle Acquisition.
Why it matters: The deal — one of the biggest yet in the SPAC space — values Ginkgo at an implied $15 billion, and will channel funding into CEO Jason Kelly's plans to turn the company into the Amazon Web Services (AWS) of synthetic biology.
A report released last year by McKinsey Global Institute projected bioengineered products could have a direct economic impact of as much as $4 trillion over the next 10 to 20 years.
What's happening: Ginkgo — which was founded by Kelly and a team of fellow MIT synthetic biology experts in 2008 — builds made-to-order microbes for companies in a range of industries, including fragrances and food ingredients.
It takes advantage of the growing ability of scientists to design and print DNA on demand — the field now known as synthetic biology.
Ginkgo — the first synbio unicorn — was most recently valued privately at $4.86 billion. The company has pivoted to the broader pharma industry, receiving a $1.1 billion loan in November from the U.S. International Development Finance Corporation to optimize COVID-19 vaccine manufacturing and expand testing efforts.
The big picture: Ginkgo increasingly sees itself as a "platform," Kelly tells Axios, charging customers for the use of its biological foundry "like AWS does for data center cycles."
Ginkgo also takes royalties or equity in the biological apps developed on its platform — "like the Apple App Store," says Kelly. With the money generated by the SPAC deal, "I want to create an ecosystem of services that sits around the much more technical platform."
Those include more lucrative areas like drug research and manufacture — Kelly estimates companies spend some $40 billion on biotech R&D work that could be supported and accelerated on Ginkgo's increasingly automated platform.
"It's like a software company migrating from individually-run servers to the cloud," says Kelly. "Now everyone just pays a bill to Amazon, and we think there's a similar big potential market for us" in biotech.
What's next: Kelly aims to expand the number of new biological programs customers develop on the Ginkgo platform from around 20 now to "500 plus" by 2025.
The bottom line: Ginkgo's SPAC deal is a bet on a future where coding biology will be as easy — and potentially as lucrative — as coding computers.
Go deeper: A coming bio revolution is poised to change the world
Go deeper