Indie game marketplace caught in the Epic-Apple crossfire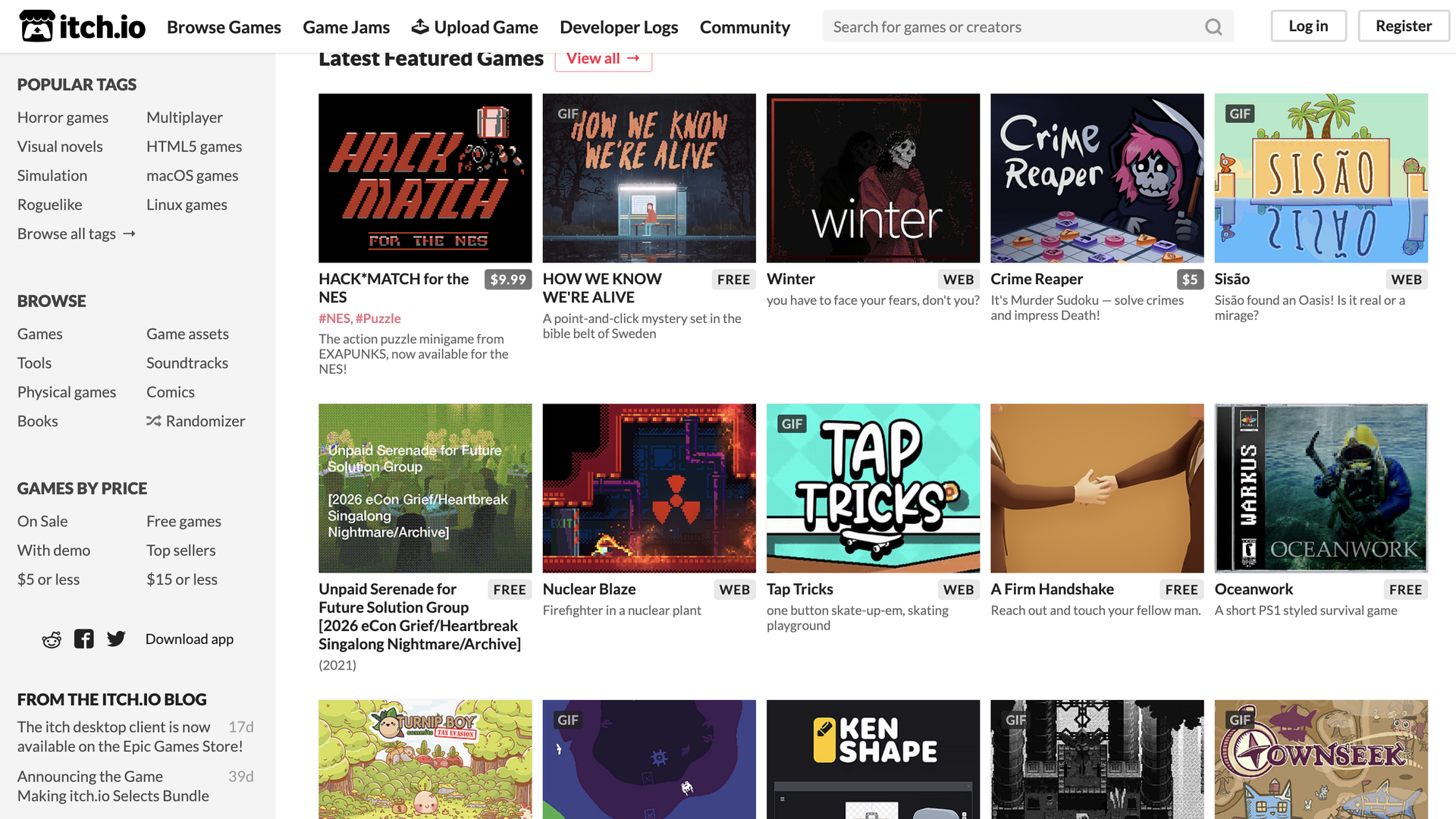 The online indie gaming shop Itch.io became an unexpected focal point of testimony during the Epic. v Apple trial late Friday, as an Apple lawyer slammed the marketplace for its "so-called adult games."
Why it matters: Apple criticism of Itch.io, deployed primarily to hurt Epic, nevertheless has stirred alarm, frustration and some amusement among supporters who saw this as yet another manifestation of the assertion that games are a medium for children.
Epic's Steve Allison was pressed to answer for sex-oriented games on Itch.io, since an app for the store was recently added to Epic's own gaming store.
The argument was that, if Epic really thinks Apple's restrictions on its own app store are problematically restrictive, it should be able to answer for content available through its own.
What they're saying: "I had a distinct impression that Apple was bringing up Itch.io as a scapegoat -- painting Epic as an irresponsible platform owner in comparison to Apple's squeaky-clean image," said Naomi Clark, a game developer and professor at NYU's Game Center.
Clark describes Itch.io "a cross between a flea market and the kind of shopping avenue you find in college neighborhoods."
And she noted, as many did online on Friday, that Itchi.io's more open standards have made it a haven for LGBTQ game developers and others from marginalized communities or who work outside the mainstream.
The big picture: While gaming is a large portion of Apple's iOS revenue, the company has long held a reputation for expressing a narrow view of what games can be.
Mainstream games in general, while often violent, have shied away from sexual content and the extent to which games can or should espouse political messages remains controversial.
The culture around Itch.io resists those limits, supporters say.
Between the lines: On Friday, Apple's lawyer only focused on Itch's more lurid games.
Allison later defended Itch.io as "an incredible community for developers that we support fully."
Asked if that meant he supported "the offensive and sexualized content" on Itch.io, Allison replied: "I don't support sexualized content of any sort."
"I'd hope that any reasonable video game professional would point out that, no, there's nothing wrong with creators selling adult content on itch," Clark said.
On Friday, the official Itch.io account snarkily tweeted: "guys, Apple's lawyers just called. They said we need to turn off ALL the games. Games Are Now ILLEGAL."
Go deeper