Exclusive: Houston mayor to lead Black mayors group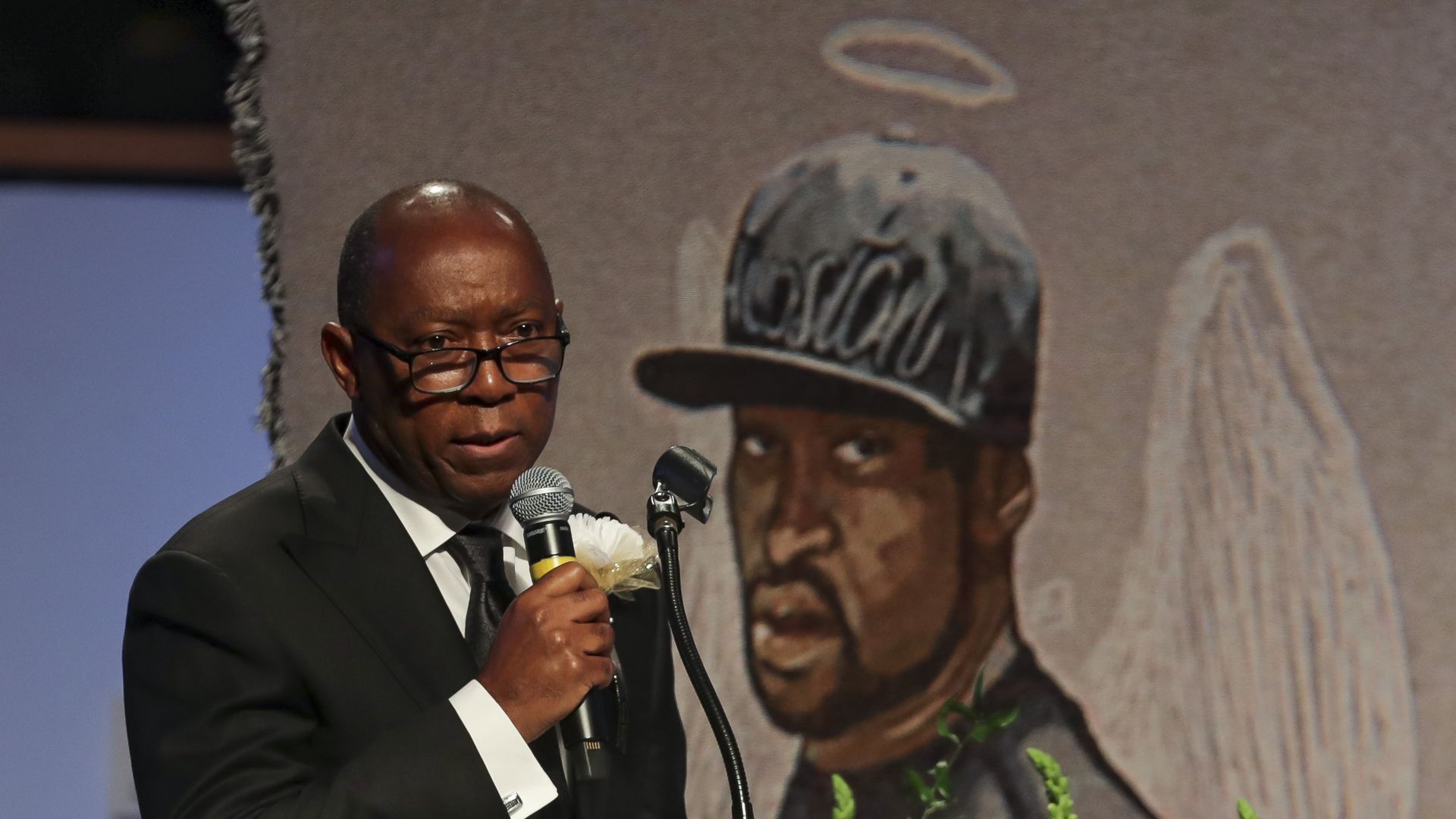 The mayor of the city where George Floyd was raised is taking over a group that represents 500 Black mayors in the U.S. amid national pressure to revamp police departments.
Why it matters: Houston Mayor Sylvester Turner will become the new president of the African American Mayors Association as municipalities across the country examine police reforms and deal with the economic fallout from the pandemic.
Details: The African American Mayors Association will announce Tuesday that Turner will succeed Newport News, Va,. Mayor McKinley Price to lead the only organization exclusively representing Black mayors in the United States.
The group's recently adopted "PEACE Pact for Community-Centered Policing" calls for reexamining police collective bargaining agreements and banning chokehold and no-knock warrants.
Around 25% or more of the group's mayors represent cities over 100,000 that are concentrated in the South East.
The intrigue: Turner said earlier this year that work is underway to restructure his city's civilian police misconduct review board, which was under scrutiny for not holding officers accountable for excessive force.
He had been a visible figure as the city gathered for memorial events following the death of Floyd, a Houston native.
Turner is expected to guide the organization as cities seek to get their portions of any infrastructure bill from Congress.
Don't forget: Turner is only Houston's second elected Black mayor where 60% of residents are Hispanic, Black, or Asian American.
Go deeper