FDA authorizes Pfizer COVID vaccine for 12- to 15-year-olds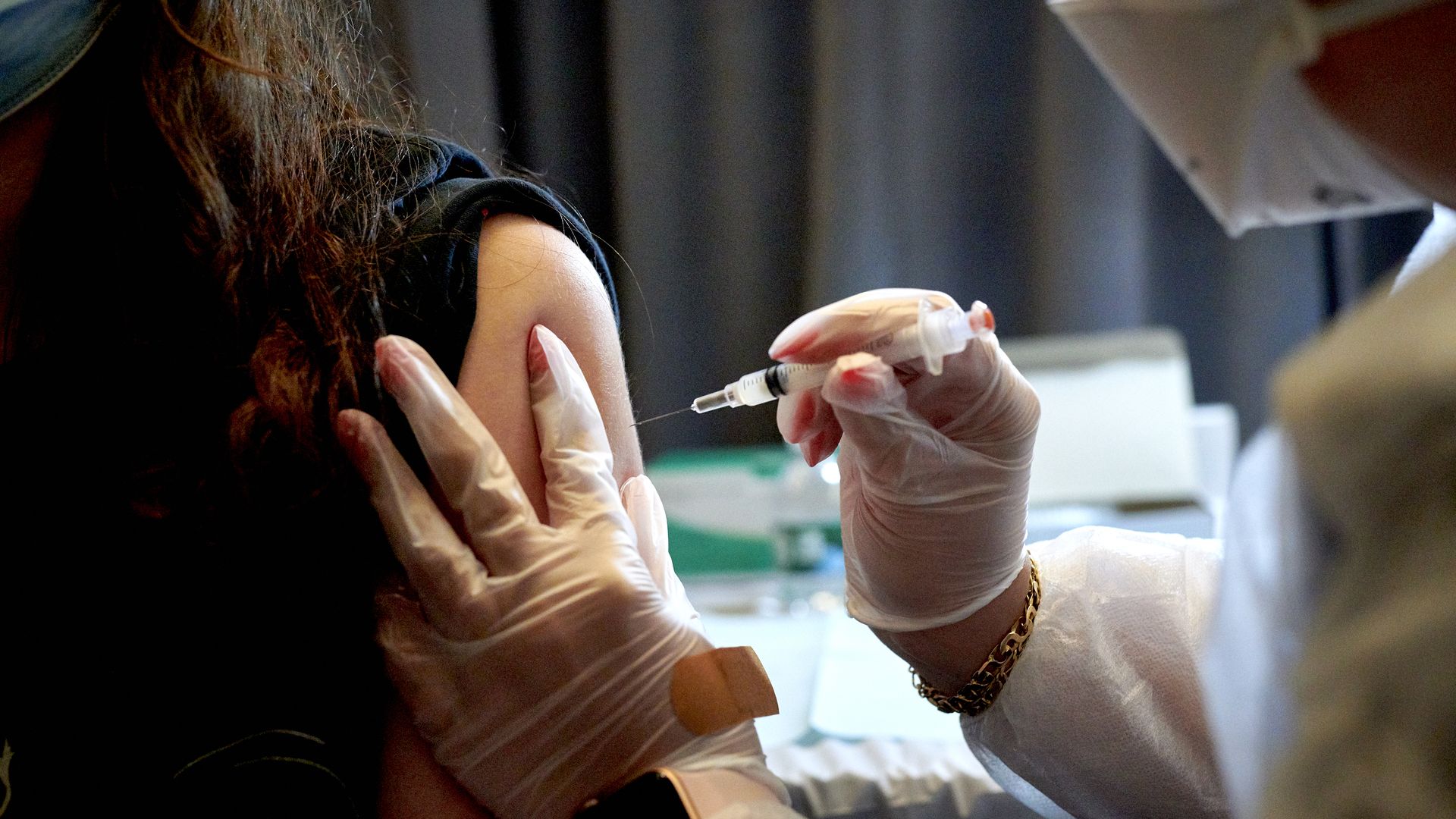 The Food and Drug Administration authorized the emergency use of the Pfizer-BioNTech coronavirus vaccine for 12- to 15-year-old adolescents, the agency announced on Monday.
Why it matters: The emergency authorization marks a critical milestone in the push to get more Americans vaccinated and fully reopen schools for in-person learning this fall.
Pfizer has said its vaccine was 100% effective at protecting against COVID-19 in a trial of more than 2,200 children between the ages of 12 and 15.
What they're saying: "Today's action allows for a younger population to be protected from COVID-19, bringing us closer to returning to a sense of normalcy and to ending the pandemic. Parents and guardians can rest assured that the agency undertook a rigorous and thorough review of all available data," said acting FDA Commissioner Janet Woodcock.
The big picture: Children are at low risk for serious illness from COVID-19, but experts say allowing the virus to circulate among unvaccinated kids could lead to new, more dangerous variants and slow down the protection of adults.
Still, about 1.5 million COVID-19 cases in individuals 11–17 years of age have been reported to the Centers for Disease Control and Prevention since the beginning of the pandemic.
The FDA has already authorized Pfizer's vaccine for people 16 and older. Moderna and Johnson & Johnson also have trials for teens underway.
Yes, but: Parents' enthusiasm for the incoming emergency use authorization has so far been mixed, even among those who themselves have been vaccinated.
Only 52% of parents of a child under 18 said they're likely to vaccinate their kids as soon as they're eligible, according to an Axios/Ipsos survey from April.
In a separate survey from KFF, 32% of parents said they'll wait to see how the vaccine works before getting their child vaccinated, and 19% said they definitely wouldn't get their child vaccinated. 
What's next: A CDC advisory committee will meet Wednesday to review the data and make recommendations for the vaccine's use in 12- to 15-year-olds.
Moderna is expected to announce trial results for adolescents aged 12–17 in the second half of 2021, the New York Times reports.
Go deeper