Treasury begins disbursing $350 billion in COVID relief funding to states and localities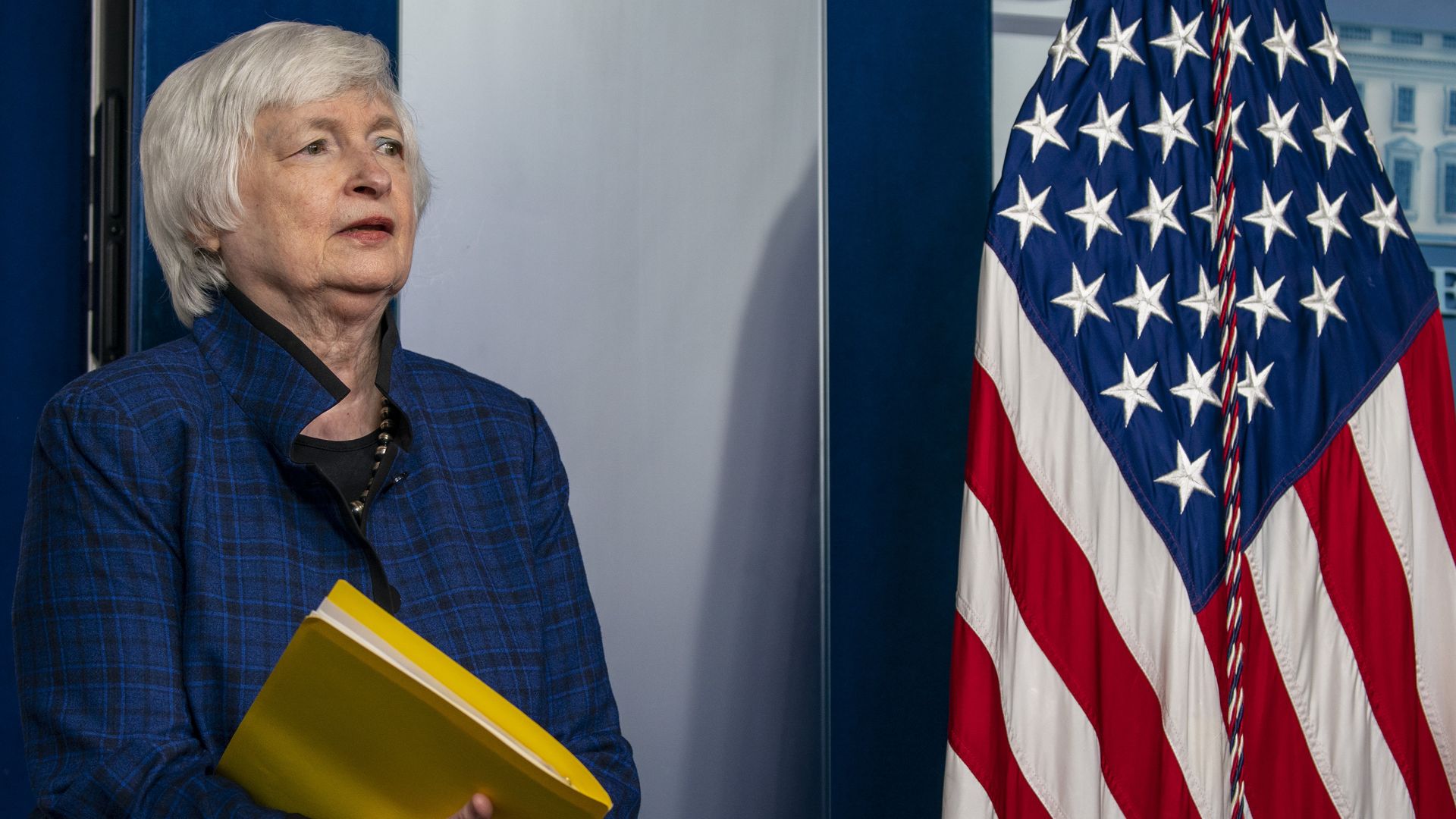 The U.S. Treasury on Monday began giving state and local governments access to $350 billion in emergency funding from the American Rescue Plan, the department announced Monday.
Why it matters: Though the money is aimed at helping state, local, territorial and tribal governments recover from the pandemic's economic fallout, the administration will generally give them wide latitude on how they can use the funds.
Per a White House news release, they will be able to use the money to "respond to acute pandemic-response needs, fill revenue shortfalls among state and local governments, and support the communities and populations hardest-hit by the COVID-19 crisis."
Recipients can also use the funds to invest in infrastructure, provide premium pay for essential workers, and support mental health and substance misuse treatment.
What they're saying: "With this funding, communities hit hard by COVID-19 will able to return to a semblance of normalcy; they'll be able to rehire teachers, firefighters and other essential workers — and to help small businesses reopen safely," said Treasury Secretary Janet Yellen.  
"During the Great Recession, when cities and states were facing similar revenue shortfalls, the federal government didn't provide enough aid to close the gap. That was an error."
"With today's announcement, we are charting a very different — and much faster — course back to prosperity," Yellen added.
The other side: Republicans have argued that the relief package is not tailored narrowly enough around the pandemic.
RNC chair Ronna McDaniel told The Hill in March that the organization would hold Biden "accountable for misleading the American people and ensuring that voters know the real cost and waste of this package."
Go deeper