U.S. Navy seizes weapons from ship likely headed to Yemen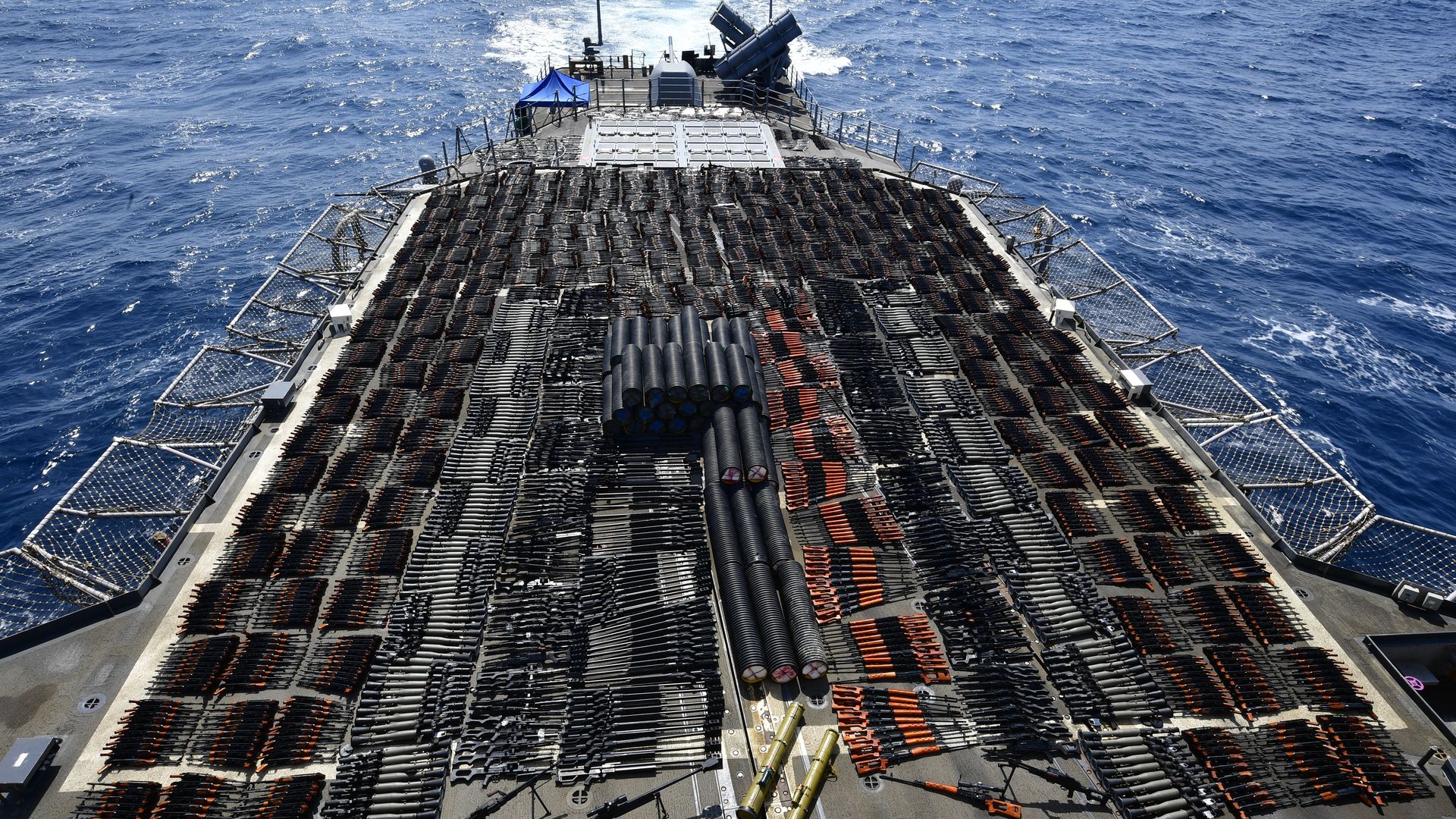 The U.S. Navy announced Saturday that it seized a cargo of illegal weapons from a stateless ship in the North Arabian Sea a few days earlier.
Why it matters: The press release noted that the source and destination of the weapons is being investigated. The weapons were apparently bound for Yemen to support the country's Houthi rebels, AP reported.
The big picture: The weapons were discovered during a routine "flag verification boarding conducted in international water in accordance with customary international law," per the statement.
Details: Per the press release the seized weapons included several dozen anti-tank guided missiles, thousands of type 56 assault rifles, several hundred PKM machine guns, sniper rifles and rocket-propelled grenades launchers.
Go deeper