Maryland governor pardons 34 Black victims of "horrific" lynchings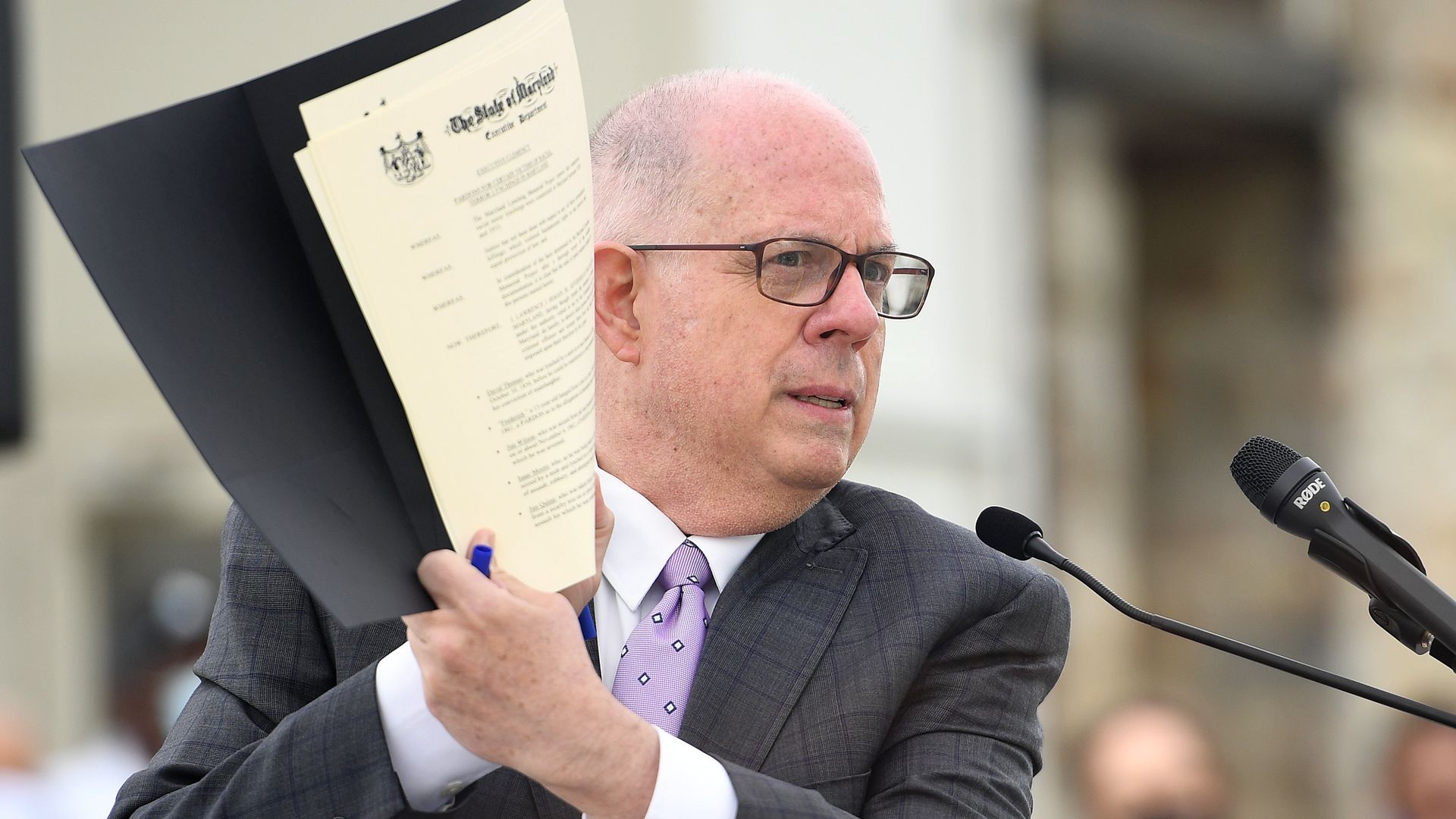 Maryland Gov. Larry Hogan (R) on Saturday posthumously pardoned 34 Black victims of lynchings in the state, saying the action was a step toward justice for a group of people who were denied due process, per the Washington Post.
Why it matters: Hogan's actions, for victims dating between 1854 and 1933, are the first "systematic pardon of all known lynching victims in any state," the Post writes.
The big picture: Hogan made the announcement standing outside an old jail in Towson, where 75 men lynched 15-year-old Howard Cooper from a sycamore tree in 1885. Cooper had been convicted of rape by an all-white jury and was killed before his attorneys could appeal the case to the Supreme Court.
Hogan said Cooper, one of the victims granted a pardon, had his life "taken so violently and so senselessly by an angry mob unwilling to give him the due process he was entitled to."
What he's saying: "My hope is that this action will at least in some way help to right these horrific wrongs and perhaps bring a measure of peace to the memories of these individuals and to their descendants and their loved ones," Hogan said.
The Equal Justice Initiative has documented more than 4,000 lynchings across the South between 1877 and 1950.
Go deeper