Kentucky Derby winner Medina Spirit fails drug test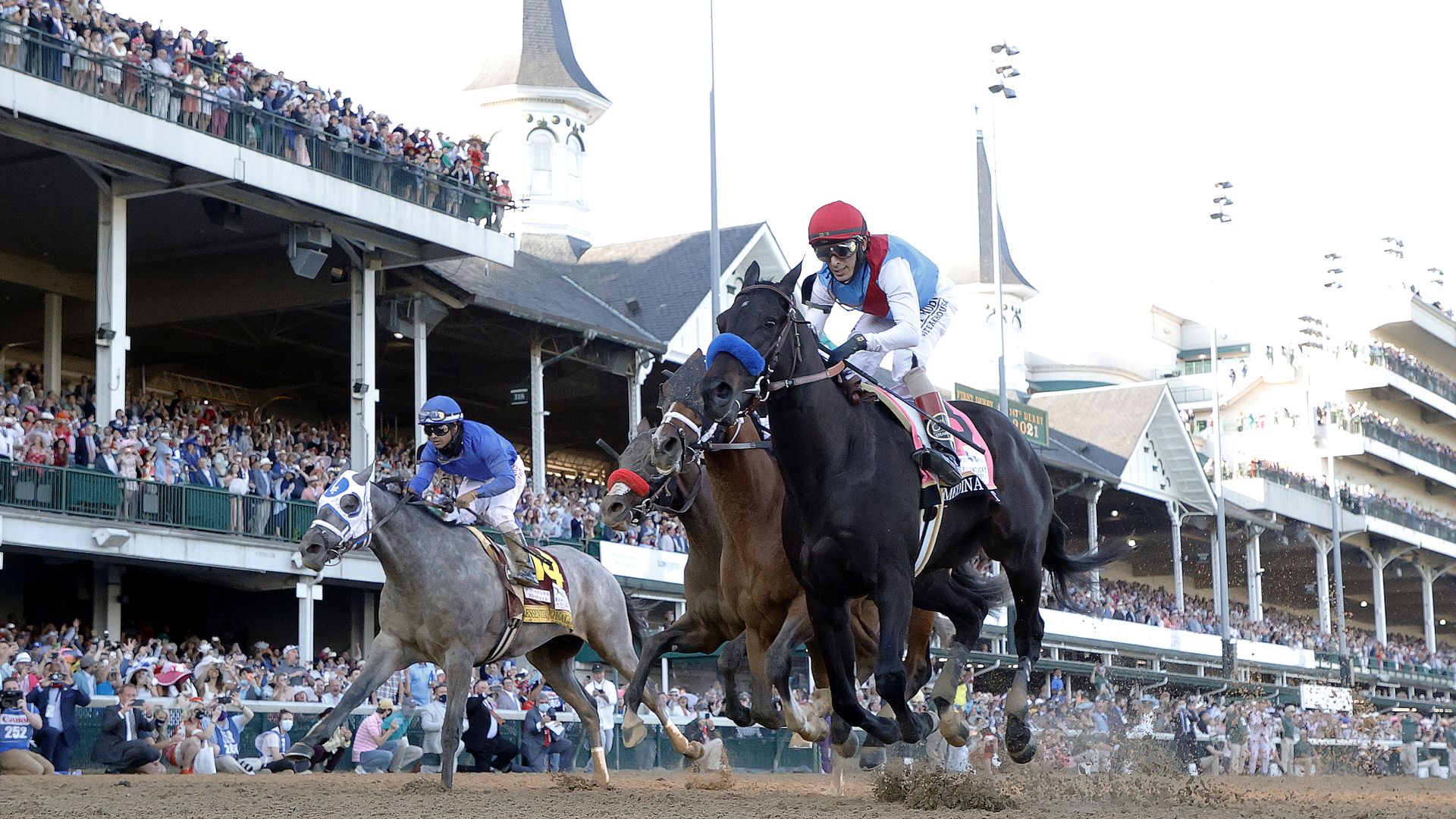 Medina Spirit, the thoroughbred that won this year's Kentucky Derby race, failed a post-race drug test, trainer Bob Baffert announced at a press conference Sunday, per AP.
Why it matters: Baffert is a "Hall of Fame" horse trainer, but five of his horses have fail drug tests in about the past year, while the sport's leaders have vowed to crack down on horse doping, per AP.
Baffert's horses have failed about 30 drug tests in the past four decades, spurring accusations of repeated cheating by his competitors, the New York Times reports.
State of play: Medina Spirit's test results showed more than the permitted amount of betamethasone, a steroid used to reduce pain and swelling, per the Times.
It's also the same drug found in one of Baffert's other horses last year.
What they're saying: Baffert denied wrongdoing, saying he didn't know how Medina Spirit could have failed the test, according to AP.
"I don't feel embarrassed, I feel like I was wronged," he said.
"These are pretty serious accusations here, but we're going to get to the bottom of it and find out. We know we didn't do it."
What's next: Medina Spirit hasn't been disqualified yet but could be if another test confirms the result, per the Times.
Go deeper