Trump Justice Department obtained phone records of WashPost reporters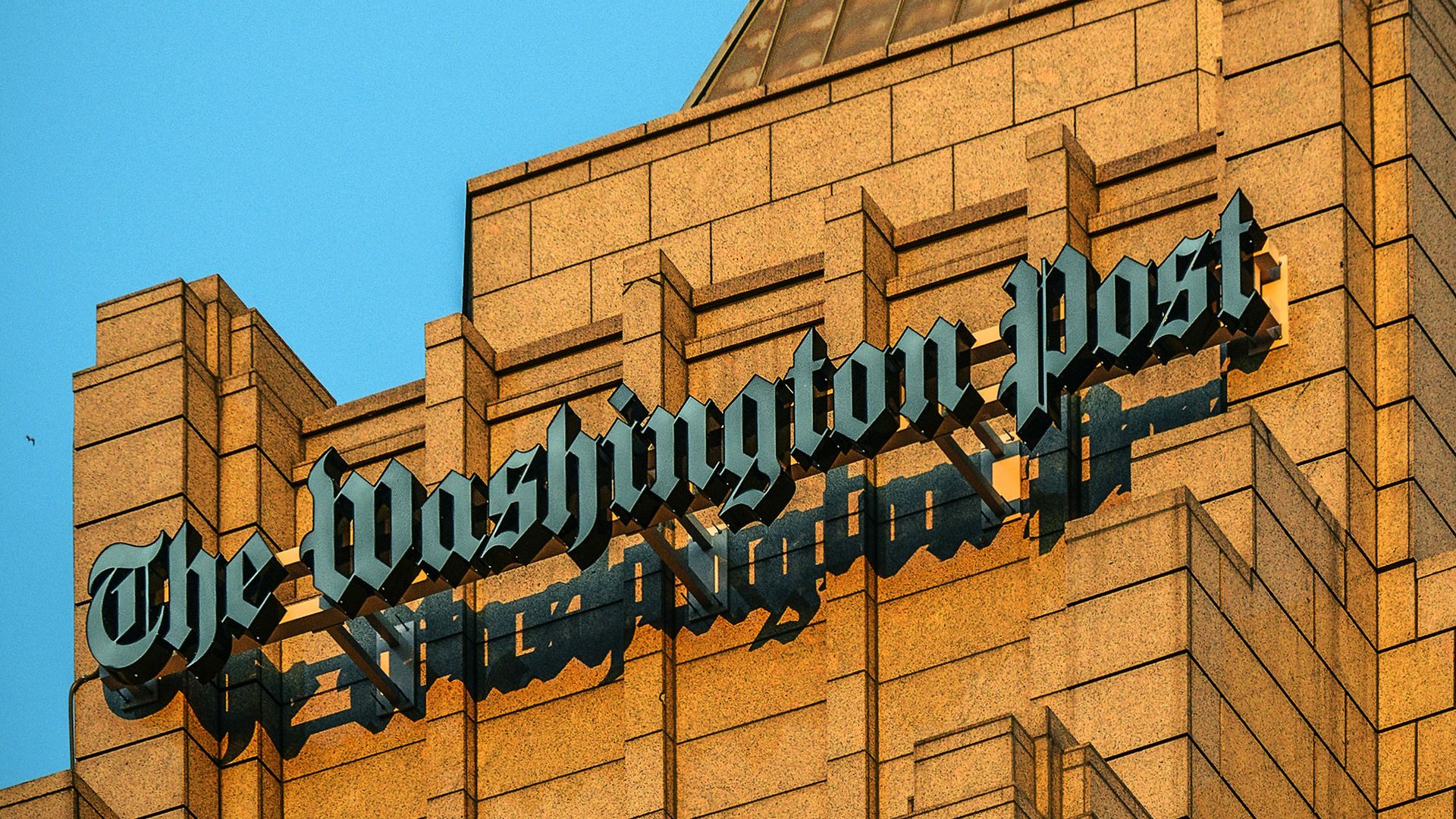 Former President Trump's Justice Department in 2017 secretly obtained the phone records of three Washington Post reporters, the newspaper revealed Friday.
Between the lines: The reporters — Ellen Nakashima, Greg Miller and Adam Entous — at the time were looking into Russian interference in the 2016 presidential election.
They each received a letter from the DOJ earlier this week informing them that the department had been monitoring their phone calls from April 15 to July 31, 2017.
The big picture: The Post said that these types of action from the DOJ is "rare" and require approval from the attorney general.
"The letters do not say precisely when the reporters' records were taken and reviewed, but a department spokesman said the decision to do so came in 2020, during the Trump administration," the Post writes. At the time, William Barr was attorney general.
The phone records include the numbers of the calls and how long each call lasted, but do not include what was said.
The letters do not specifically mention why the phone records were obtained, but during the three-month period the reporters wrote a story on how in 2016 former Sen. Jeff Sessions (R-Ala.) had discussed Trump's campaign with Sergey Kislyak, a Russian ambassador.
What they're saying: "We are deeply troubled by this use of government power to seek access to the communications of journalists. The Department of Justice should immediately make clear its reasons for this intrusion into the activities of reporters doing their jobs, an activity protected under the First Amendment," Washington Post executive editor Cameron Barr said.
The other side: A DOJ spokesperson told the Post the department's decision to subpoena the reporters' phone records was an investigative step needed to see who were the individuals providing the newspaper with "national defense information."
Go deeper