NCAA president says athletes should be able to get paid starting in 2021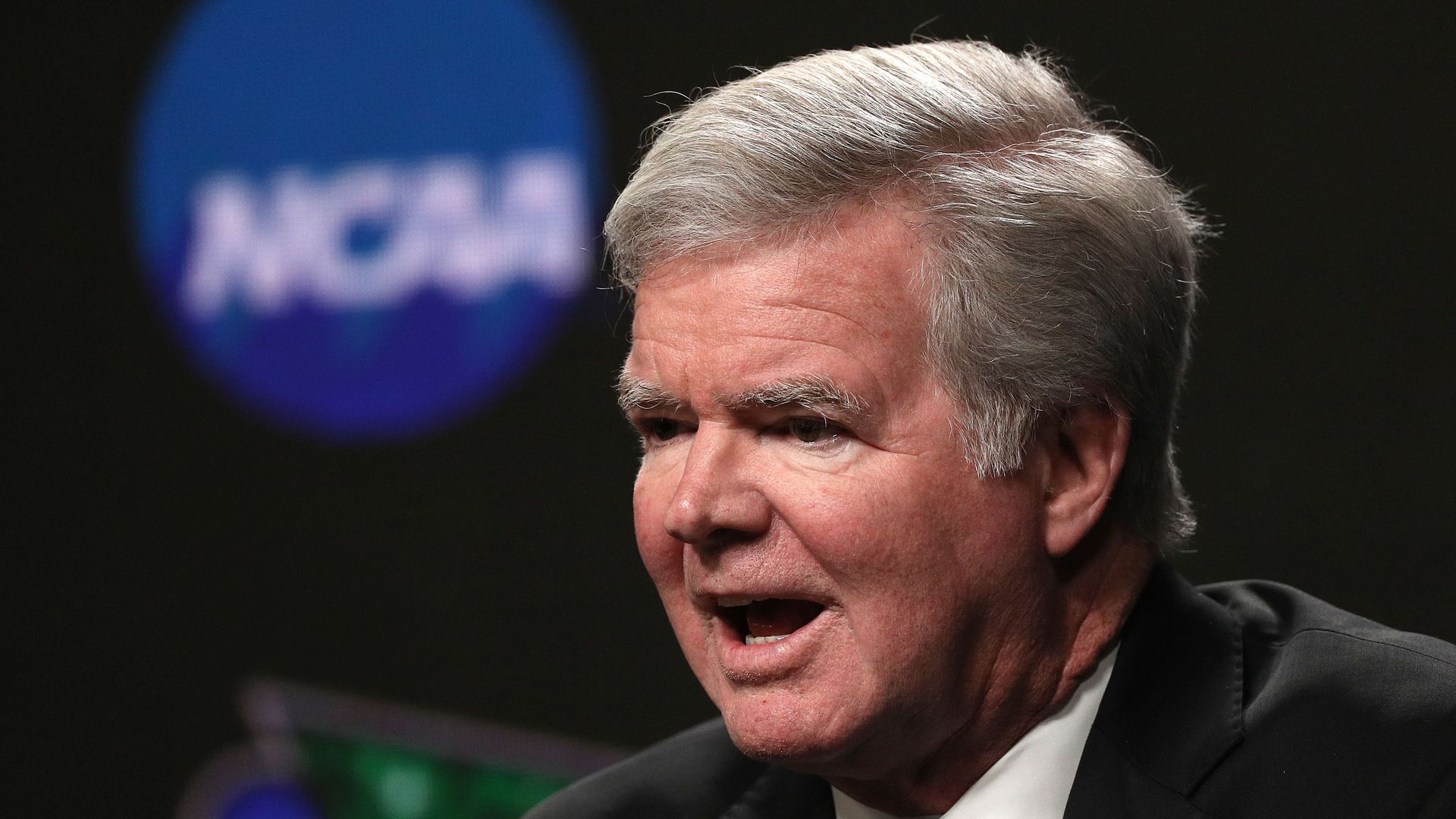 NCAA president Mark Emmert told the New York Times this week that he would recommend that the college sports' governing body approve new rules that would allow student athletes to profit from their names, images and likenesses "before, or as close to July 1."
Driving the news: New laws that let student athletes in some way profit off their names, images or likenesses are set to take effect in Florida, Alabama, Georgia, Mississippi and New Mexico on July 1. Other states have passed similar laws that are scheduled to take effect next year.
The state of play: The NCAA is considering a proposal that would allow student athletes to earn money for social media endorsements and to get paid by many private companies who use their names, images and likenesses, per the Times. Some restrictions would apply.
The NCAA postponed a vote on the proposal in January after the Trump administration raised antitrust concerns, the Times reported.
Emmert told the Times that NCAA officials have been in touch with the Justice Department about the concerns. "We need to get a vote on these rules that are in front of the members now," Emmert said.
If approved, the new rules could take effect Aug. 1.
But, but, but: Even if the NCAA approves the new rules, the NIL debate is expected to rage on since the proposed guidelines "differ in some respects from the new state laws, which themselves are far from uniform," the Times noted.
Some NCAA officials "have urged Congress to set a coast-to-coast standard to override a blur of state laws," the Times added.
Go deeper: The fleeting facade of amateurism in college sports
Go deeper