India records its deadliest day of the pandemic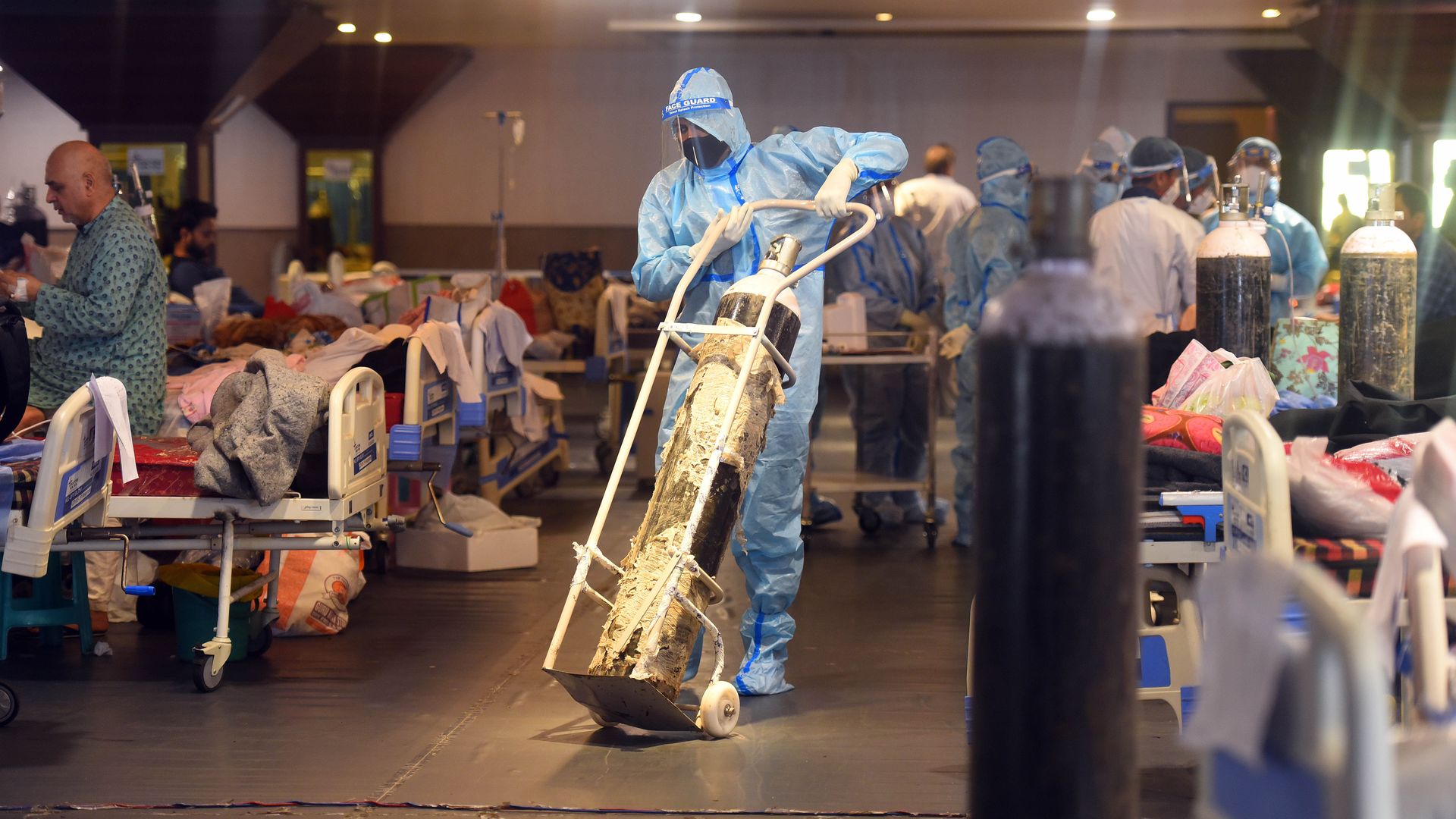 India saw its deadliest day of the pandemic yet with more than 4,180 confirmed COVID-19 deaths reported Saturday.
Why it matters: The country has recorded more than 21.8 million coronavirus cases and 238,270 deaths since the pandemic began. The true numbers, however, are likely much higher, experts say, as the country battles a continued surge in cases that has left hospitals and health workers overwhelmed.
The big picture: India has yet to enter a national lockdown as it did in March 2020 when it had fewer than 1,000 confirmed cases.
However, pressure is mounting on Prime Minister Narendra Modi's government to implement a nationwide shutdown, according to AP.
Tamil Nadu and Karnataka, two states in southern India, implemented stricter coronavirus restriction measures on Friday amid surges in new cases, Reuters reported.
Tamil Nadu said it would enter a full lockdown on Monday that would entail shutting public transport and state-run alcohol retailers, while Karnataka extended its total shutdown on Friday.
Bengaluru, the capital city of Karnataka, has the highest active caseload of any city in the country at more than 300,000, and hospitals there are struggling with oxygen shortages and crowded crematoriums, according to AP.
Tamil Nadu decided to enter a full lockdown after it reported a daily record of more than 26,000 new cases.
Go deeper: Foreign aid pours into India as COVID-19 crisis worsens
Go deeper