Asia faces massive new COVID surge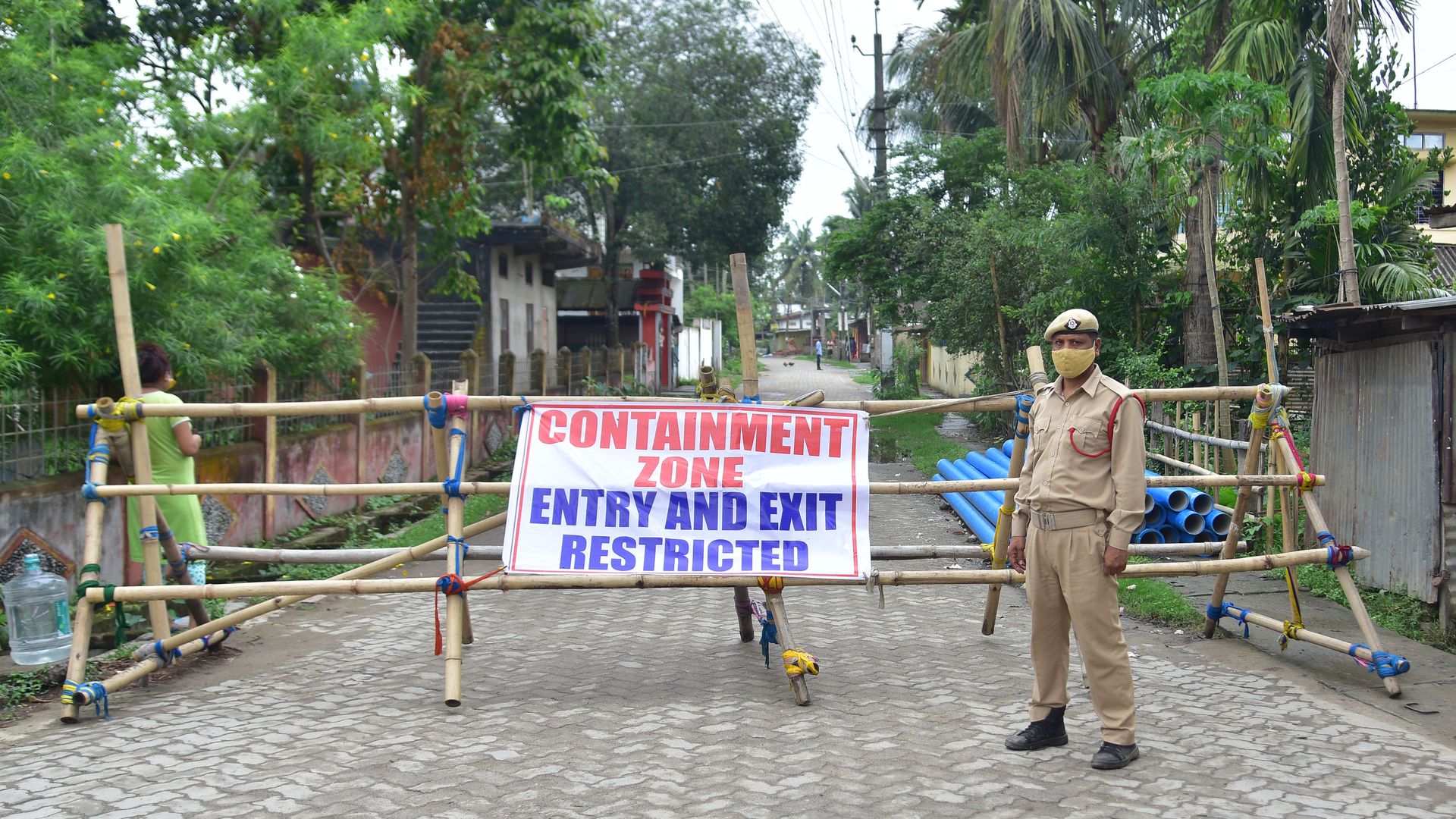 Several Asian countries are facing new coronavirus waves, with some struggling to keep up with some of the worst outbreaks since the beginning of the pandemic.
The big picture: While India accounted for half of the global infections this past week, per the World Health Organization, cases are surging in countries such as Nepal, Sri Lanka, Thailand and Cambodia, CNN reports.
By the numbers: "The Southeast Asia region reported over 2.7 million new cases and over 25,000 new deaths, a 19% and a 48% increase respectively compared to the previous week," WHO said in a press conference earlier this week.
Nepal reported 9,700 new cases on Friday after having less than 500 in mid-April.
Sri Lanka reported almost 1,900 cases on Friday, about "five times the daily infections it was reporting in early April," CNN writes, citing government data.
While Thailand managed to keep infection numbers low in 2020, the country reported more than 2,000 new cases on Friday, compared to only 26 new cases just a month prior, per data from Johns Hopkins University.
Cambodia has been experiencing an outbreak since February. The country reached a total of 18,179 confirmed cases on Friday, and has been experiencing a steady rise since mid-February, when it reported approximately 500, according to JHU.
What they're saying: "We need to act now and we need to act fast to have any hope of containing this human catastrophe," said Alexander Matheou, Asian-Pacific regional director for the International Federation of Red Cross and Red Crescent Societies.
"This virus has no respect for borders and these variants are running rampant across Asia."
"We must do more to prevent this tragedy unfolding in India and across South Asia. All eyes are on India this week, but we must also consider what we may be facing in the coming weeks and how best to prepare for it."
Go deeper