Arizona Senate postpones plans to interview voters after DOJ raises concerns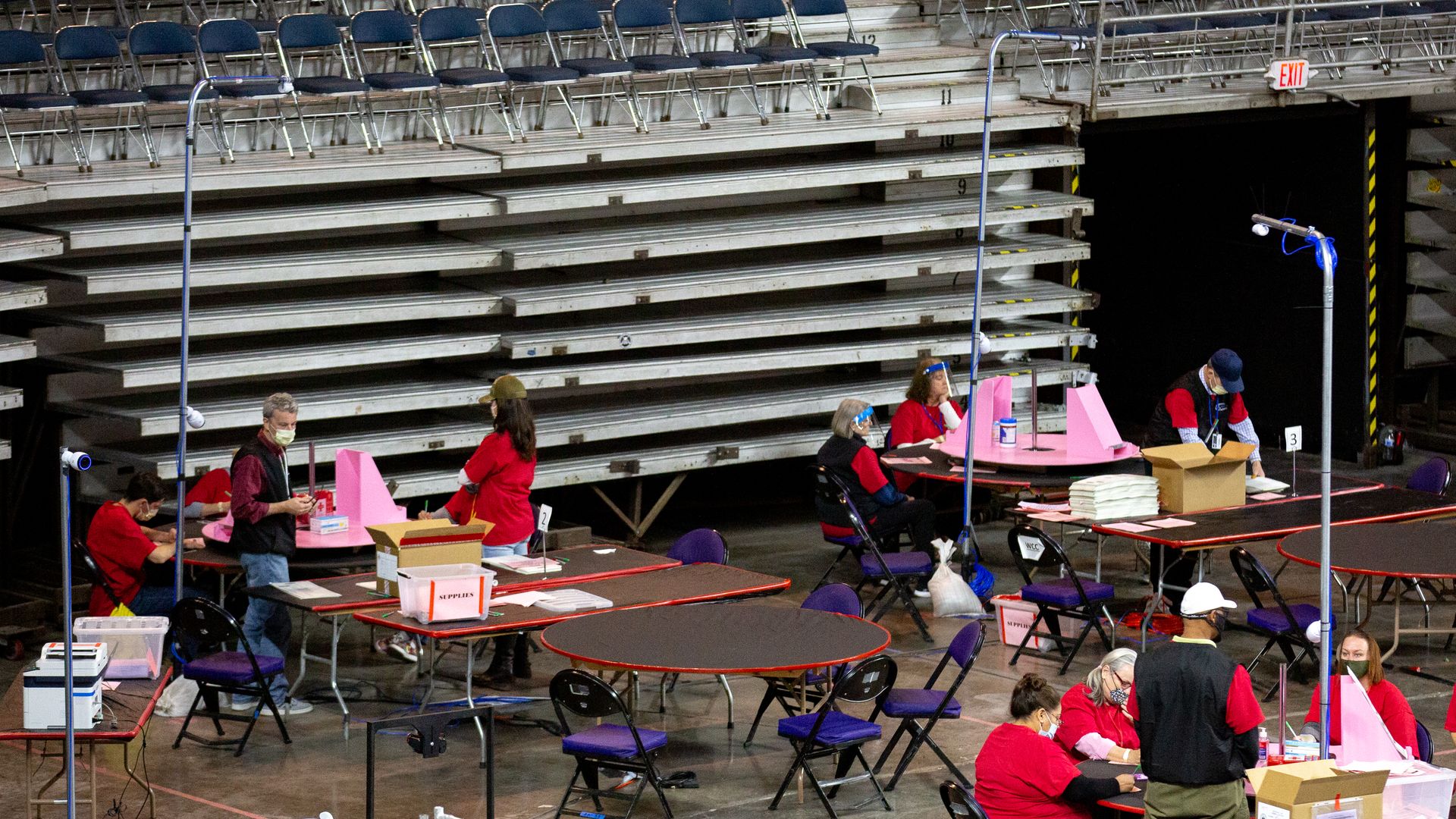 The Arizona state Senate has postponed a plan to interview some voters as part of a Republican-commissioned election recount after the Department of Justice raised concerns about voter intimidation, The Washington Post reported.
Why it matters: Pamela Karla, the DOJ principal deputy assistant attorney general, sent a letter to the Arizona state Senate president informing her that the recount in Maricopa County might violate federal law since it's being conducted by a private contractor.
Federal law requires that ballots remain with election officials for 22 months after the election.
The big picture: The Republican-controlled Senate hired Florida-based Cyber Ninjas — whose chief has supported unfounded claims of voter fraud — to recount ballots from the 2020 presidential election, per the Post.
The audit has been "has been widely criticized as fueling wild theories that fraud and other electoral problems led President Donald Trump to lose the presidential race," the Post noted.
What they're saying: "Past experience with similar investigative efforts around the country has raised concerns that they can be directed at minority voters, which potentially can implicate the anti-intimidation prohibitions of the Voting Rights Act," Karlan also said in the letter, addressing worries about targeting by race.
"Such investigative efforts can have a significant intimidating effect on qualified voters that can deter them from seeking to vote in the future."
The other side: Senate President Karen Fann replied to Karlan's letter saying the recount was safe and that if voters were eventually contacted, there would be rules in place to ensure that the move complies with the law, NBC News reported.
Fann also vowed that "not a single ballot has been destroyed, defaced, lost or adulterated," per NBC News.
The bottom line: Election officials in Maricopa County have said that the election results have already been validated multiples times, according to the Post.
Go deeper