Swalwell attorney says pro-Trump lawmaker refuses to be served in Jan. 6 lawsuit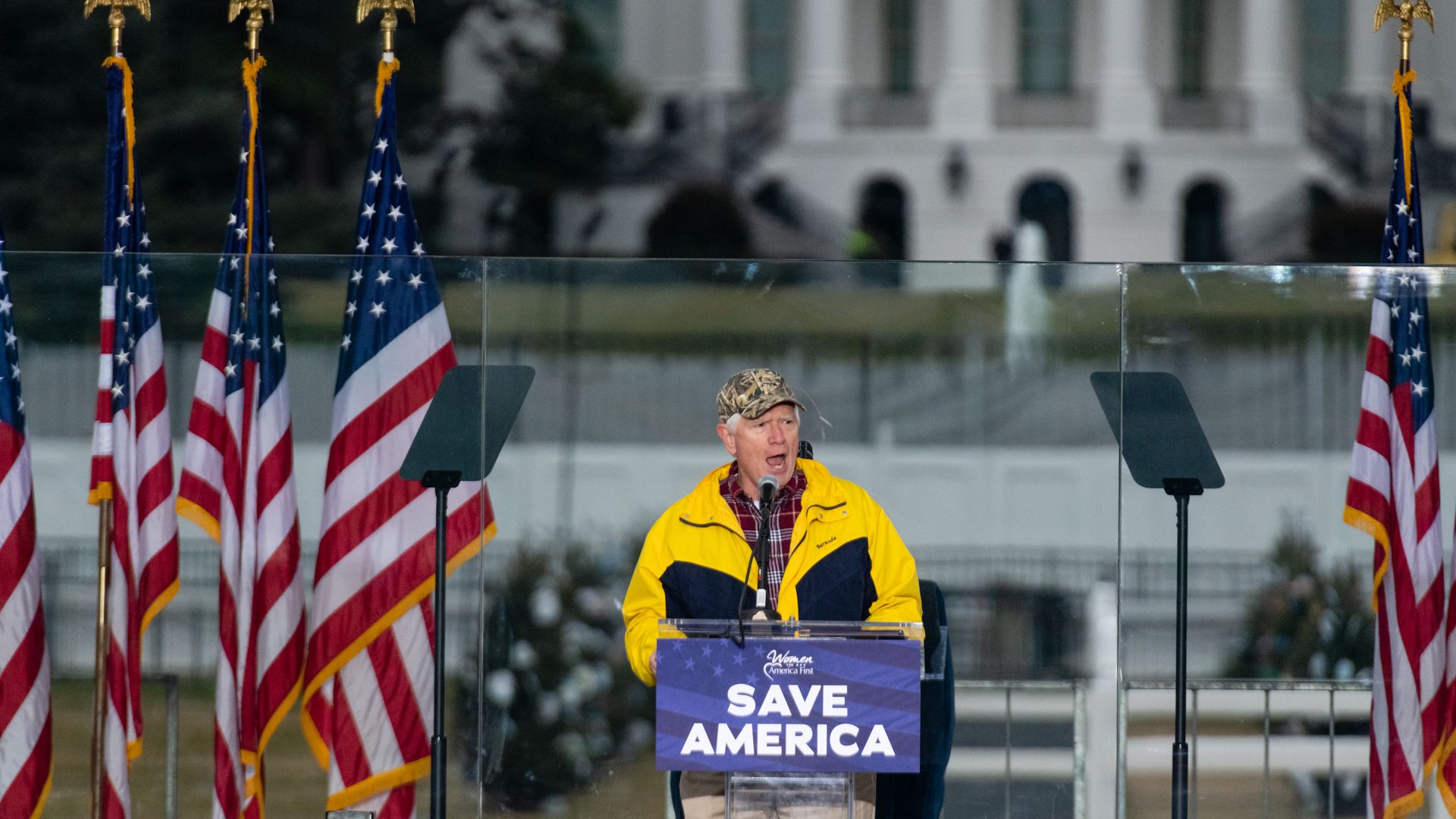 An attorney for Rep. Eric Swalwell (D-Calif.) told Punchbowl News that Rep. Mo Brooks (R-Ala.) has refused to be served in a lawsuit alleging that he and other pro-Trump allies are "responsible for the injury and destruction" of the Jan. 6 attack on the U.S. Capitol.
Why it matters: The lawsuit, which Swalwell has also filed against former President Donald Trump, Donald Trump Jr. and Rudy Giuliani, alleges that Brooks incited the riot that day through his speech at the "Save America" rally that preceded the violence.
Context: During his speech at the pro-Trump rally, Brooks told the crowd, "Now is the time to start taking down names and kicking ass!"
What they're saying: "We have been attempting to serve our complaint on Mo Brooks for more than a month," Swalwell attorney Philip Andonian told Punchbowl.
"I talked to staffers in his D.C. office who promised a response from someone, which never came. I sent the complaint and a waiver of service form in a detailed email to his chief of staff and counsel, which to date remains unanswered."
"The other defendants in the case — including Donald Trump — have all agreed to waive service in the interest of getting to the merits of the case. It seems clear that Brooks is choosing to make a political stunt out of a part of the process that essentially is a formality, which is unfortunate. Although not surprising."
Go deeper