The "essential" committee that still doesn't exist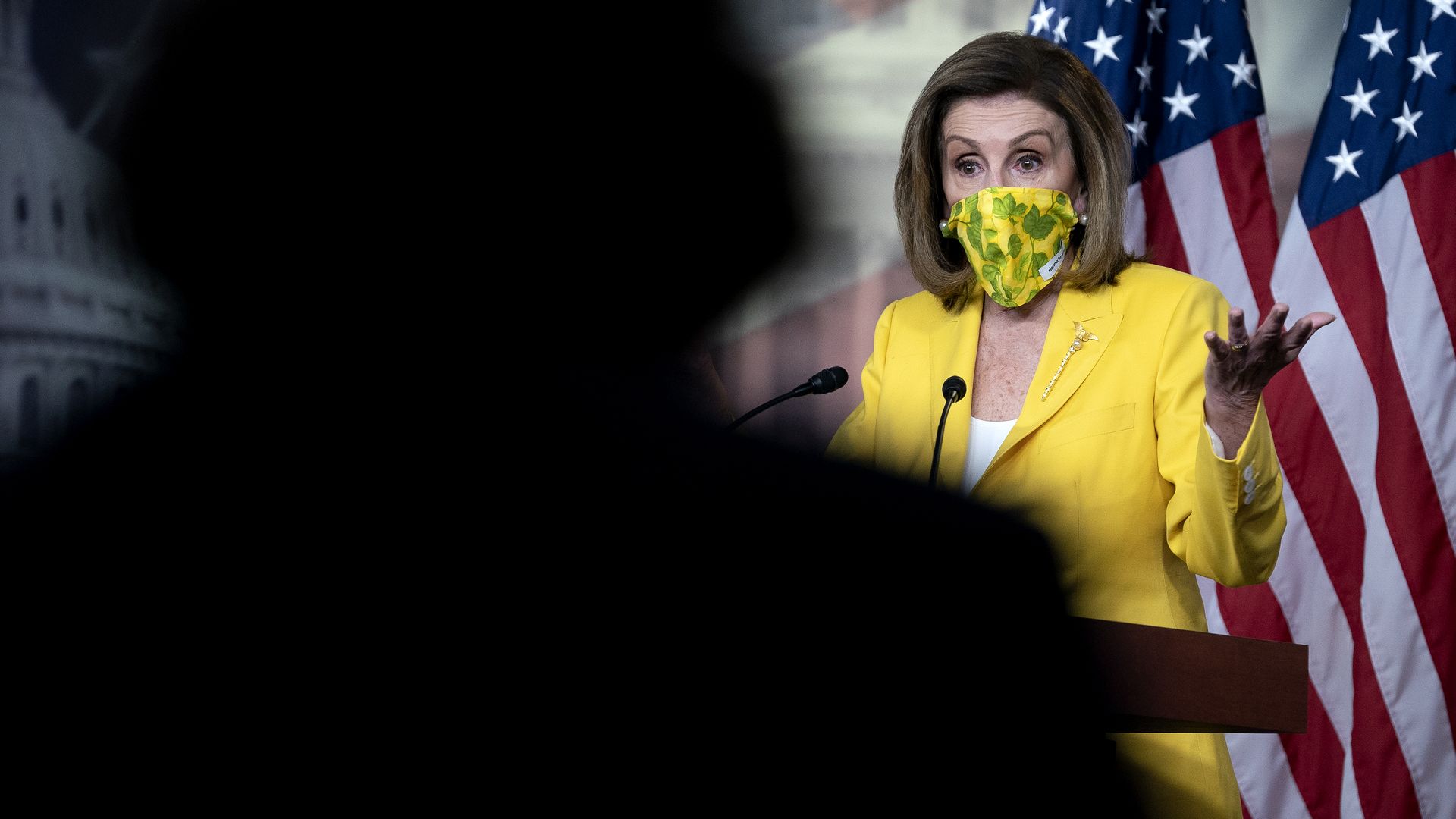 Nearly five months after House Speaker Nancy Pelosi (D-Calif.) announced the creation of the bipartisan Select Committee on Economic Disparity and Fairness in Growth, it's not been formed much less met.
Why it matters: Select committees are designed to address urgent matters, but the 117th Congress is now nearly one-quarter complete without this panel assembling. When she announced this committee, Pelosi described it as an "essential force" to "combat the crisis of income and wealth disparity in America."
Pelosi has said privately she first wants to impanel a 9/11-type commission to investigate the January 6 assault on the U.S. Capitol.
A senior Democratic aide told Axios she'll then fill the select committee.
The Capitol siege panel has been delayed, though, by a partisan fight about its composition and the scope of its investigation.
The big picture: Wealth and income equality was at a record high before the pandemic.
It's only been exacerbated by the coronavirus.
The Select Committee on Economic Disparity and Fairness in Growth is expected to be a prime perch for the party's emboldened more liberal wing as its members seek a more influential voice in the Democratic caucus.
It would consist of 15 House members, including six Republicans, and run through the end of the 117th Congress in January 2023.
The intrigue: Staff in the offices of several progressive members told Axios the promised committee was "a great selling point," as one termed it, as Pelosi campaigned to be reelected speaker.
It also fueled progressive support for the House rules package, since it was a promised component of the norms by which the chamber operates in each Congress.
"This was supposed to be a sweetener for some House progressives who were on the fence about the package," a senior aide to a progressive member told Axios.
Be smart: The Select Committee on Economic Disparity and Fairness in Growth would recommend urgent policies similar to those already provided by the House Select Subcommittee on the Coronavirus Crisis.
The latter is chaired by House Majority Whip Jim Clyburn (D-S.C.) and was carried over from the 116th Congress.
It met March 25 and has issued numerous news releases.
Go deeper