Justice Department proposes rule to crack down on "ghost guns"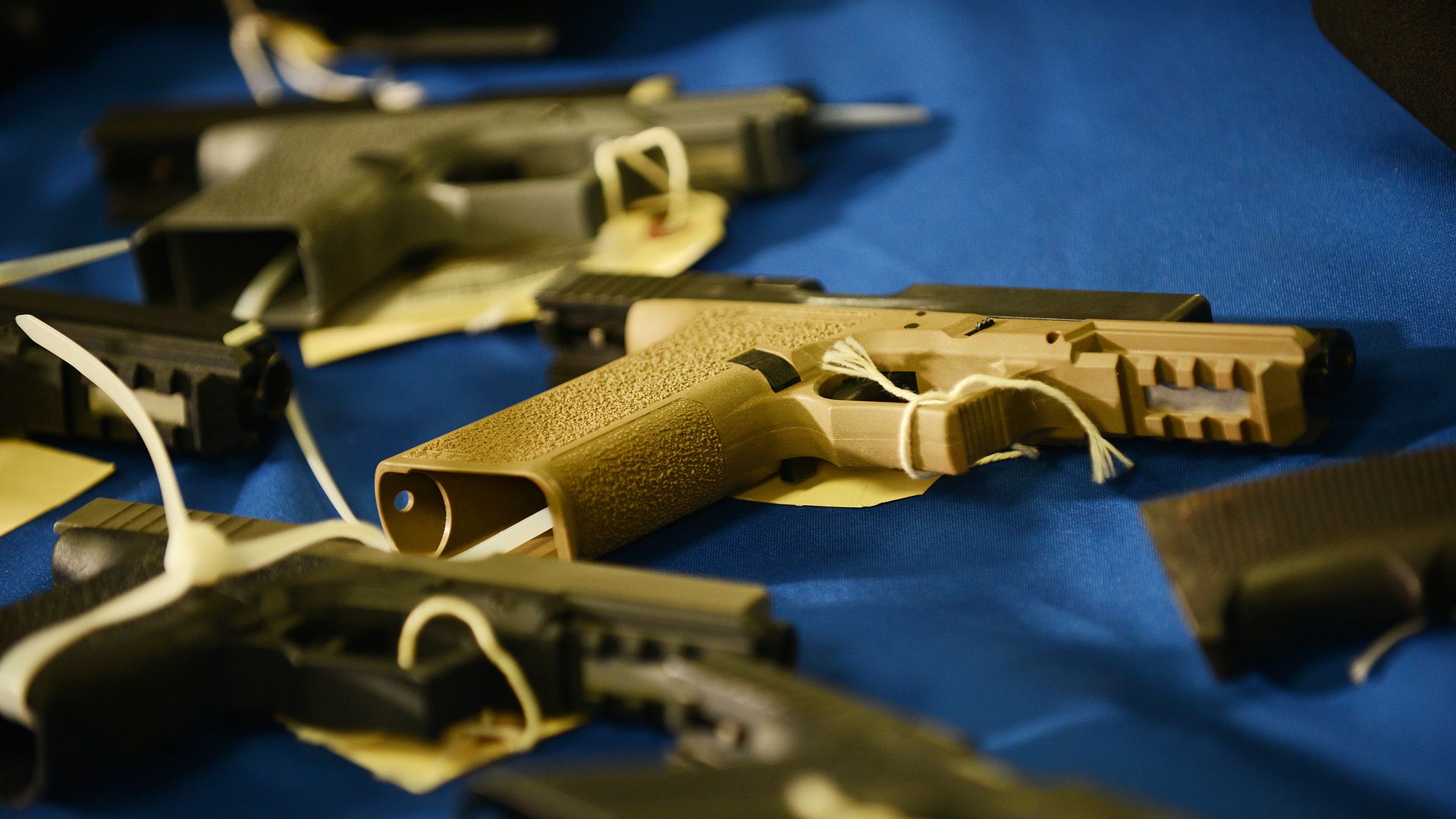 The Department of Justice released a proposed rule Friday that would broaden the definition of "firearm" and require some gun-making kits to include serial numbers.
The big picture: President Biden last month unveiled a series of executive actions on guns, including directing the DOJ to propose a rule to crack down on the proliferation of "ghost guns," which are untraceable firearms assembled from kits.
The Justice Department estimates that from 2016 to 2020, law enforcement recovered more than 23,000 weapons without serial numbers from potential crime scenes, including those in connection to 325 homicides or attempted homicides.
Details: The proposed rule would close a regulatory loophole that currently allows gun purchasers to avoid federal background checks by buying unassembled firearms online.
Under the proposed rule, retailers would be required to run background checks before selling kits that contain the parts necessary for someone to readily make a gun at home.
The rule would require manufacturers to include a serial number on the firearm "frame or receiver" in easy-to-build firearm kits.
The rule would also establish requirements for federally licensed firearms dealers to have a serial number added to 3D-printed guns or other firearms without serial numbers that they take into inventory.
What they're saying: "We are committed to taking commonsense steps to address the epidemic of gun violence that takes the lives of too many people in our communities," Attorney General Merrick Garland said in a news release.
"Although this rulemaking will solve only one aspect of the problem, we have an obligation to do our part to keep our families and our neighborhoods safe from gun violence," he added.
What's next: The proposal has to undergo multiple stages of consultation from the public before it is finalized.
Go deeper