Lawyer for alleged Capitol rioter says client developed "Foxitis"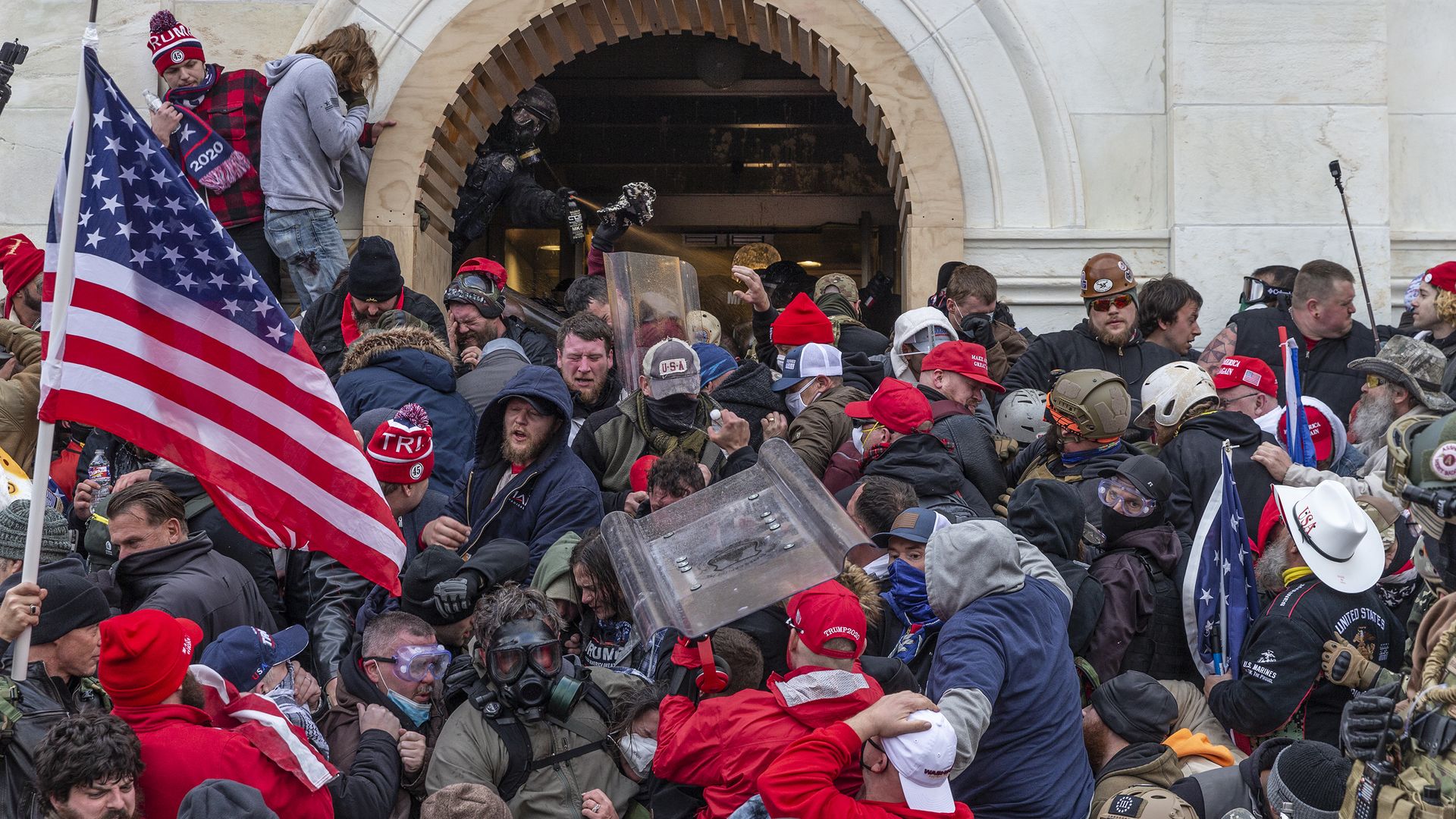 Joseph Hurley, the attorney for alleged Jan. 6 Capitol rioter Anthony Antonio, blamed Fox News for his client's actions, saying Antonio developed "Foxitis" after becoming addicted to the cable news network, according to CNN.
Why it matters: Hurley said at Antonio's virtual hearing Thursday that his client had lost his job at the start of the coronavirus pandemic and constantly watched Fox News, eventually coming to believe lies about the 2020 election that the network and former President Trump perpetuated.
Context: Antonio was charged with five federal crimes over his alleged participation in the pro-Trump riot, including violent entry and disorderly conduct on Capitol grounds and destruction of government property.
What they're saying: "He believed what was being fed to him," Hurley said.
Of note: Antonio's hearing was repeatedly interrupted by another alleged Capitol rioter, Landon Copeland, who prosecutors say stole a riot shield, turned a metal fence into a weapon and shoved other rioters into the police line during the riot.
Copeland, who was also scheduled for a hearing that day, "objected" to Hurley's comment about Fox News and told the attorney to shut up, according to CNN.
Go deeper: Prosecutor investigated over Capitol riot interview leaves DOJ
Go deeper