At least 25 killed during police raid in Brazil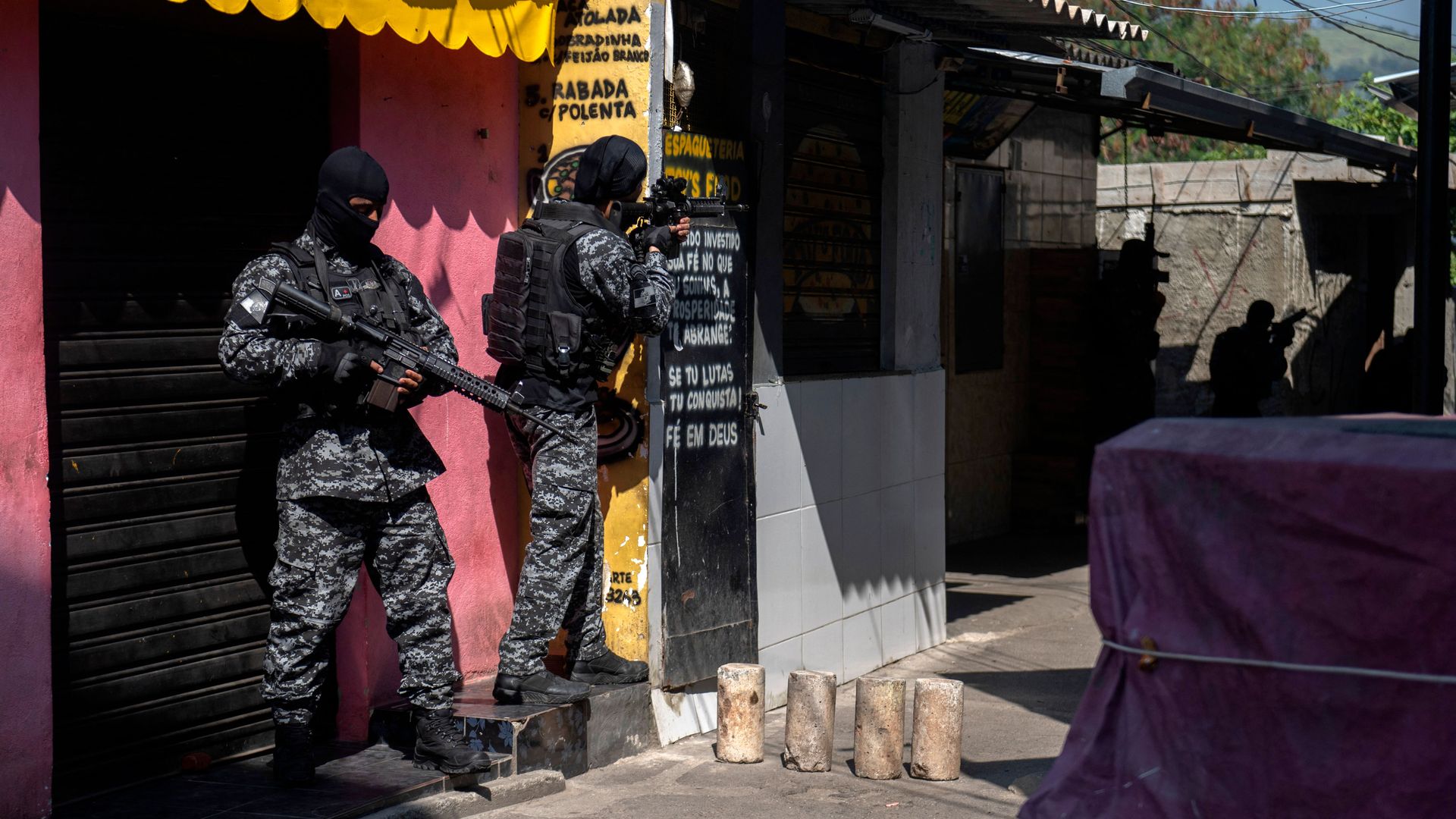 A police operation against a group of alleged drug traffickers in Rio de Janeiro on Thursday ended in a shootout that left at least 25 people dead, Reuters reported.
Why it matters: It is the country's deadliest police raid since 2005, per Reuters.
The big picture: The shootout occurred in Jacarezinho, one of Rio's largest favelas, and targeted a group that had operated in the area for years, police said.
One of the fatalities was a police officer, the rest were suspected members of the targeted group, including several of its leaders, Reuters reported, citing police.
At least 10 suspected members were arrested.
Human rights activists condemned the raid, calling it a "massacre," per The Guardian.
"It's extermination — there's no other way to describe it," Pedro Paulo Santos Silva, a researcher at Rio's Center for Studies on Public Security and Citizenship told The Guardian. "This was a massacre."
Rio civil police detective Felipe Curi denied any executions took place, per AP. "There were no suspects killed. They were all traffickers or criminals who tried to take the lives of our police officers and there was no other alternative," he said at a news conference.
Go deeper