Top Wall Street cop says report on meme stocks is coming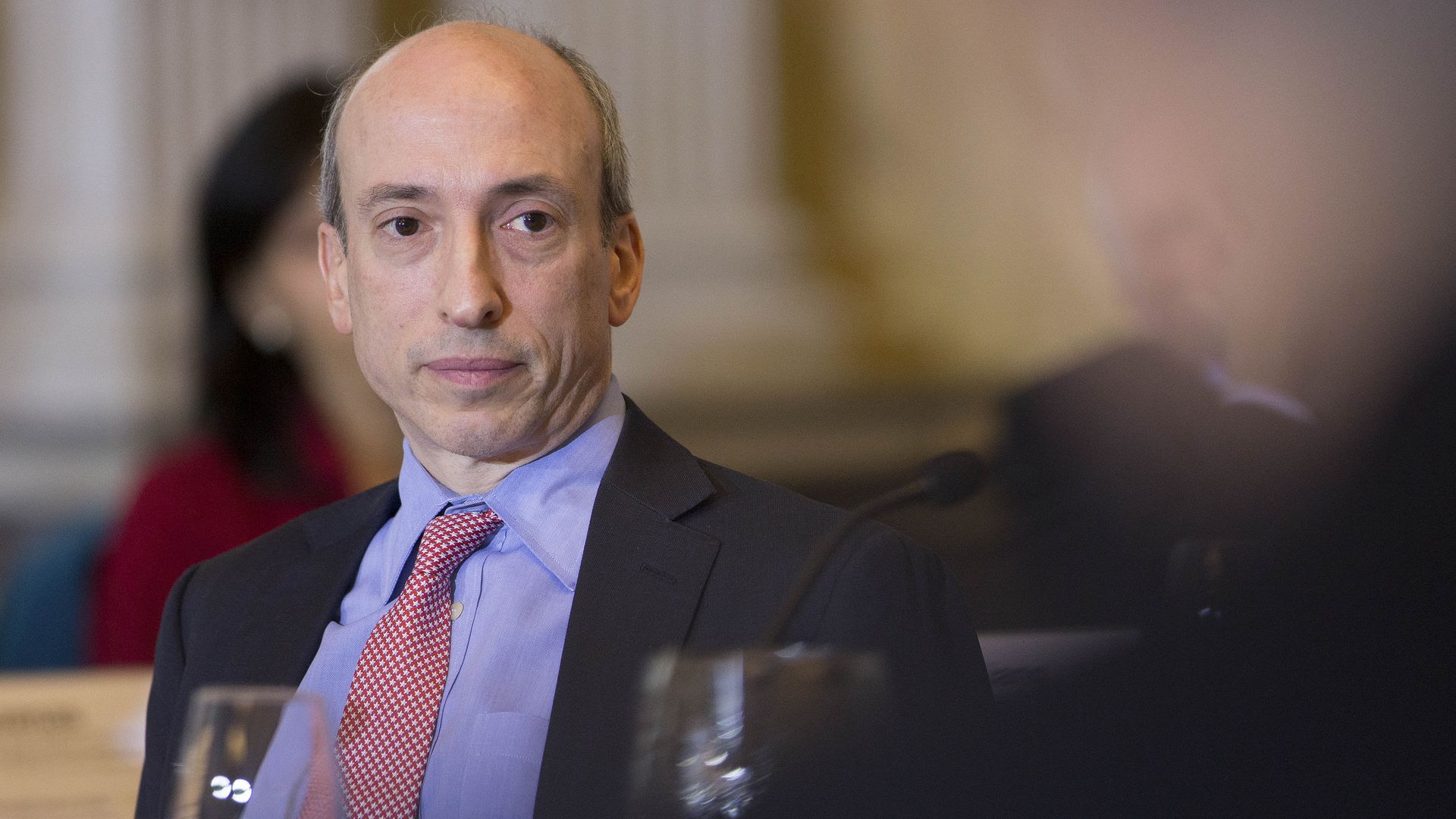 Wall Street's top regulator says a report examining meme stock mania will be coming "sometime this summer."
The big picture: It will "detail the range of activities" that came out of the January events," SEC chair Gary Gensler said Thursday at a third congressional hearing held to dissect the GameStop trading phenomenon.
Why it matters: The report could be a blueprint for tougher regulation — or a signal that the market chaos won't lead to anything beyond the attention frenzy that's since dried up.
Catch up quick: Gensler fielded the majority of lawmaker questions, though two of the saga's other key players — the head of a clearinghouse and the top executive at the Financial Industry Regulatory Authority — testified alongside him.
One fiery exchange: Gensler was pressed on whether investing is gambling. He wouldn't say.
"It's risk-taking and risk-taking can be in different forms — I'm trying to use my words carefully," Gensler said.
It's a debate that has dragged in legendary investors like Warren Buffett and Charlie Munger, who have blamed Robinhood for turning the stock market into a casino — something the trading app pushed back on.
Gensler noted the SEC is examining options for apps like Robinhood that "gamify" and reward more trading.
Worth noting: For a hearing about GameStop, several lawmakers focused on everything but. The result was a broader glimpse of Gensler's agenda as head of the SEC, though he often dodged questions by noting he's only been at the agency for a few weeks.
On cryptocurrency exchanges: Gensler hinted Congress could play a role in bringing better "investor protection" since they "currently have no regulatory framework."
On climate change disclosures: They could help bring "some consistency and comparability" for companies that disclose climate risk.
Go deeper