Pelosi slams GOP leadership's moves against Liz Cheney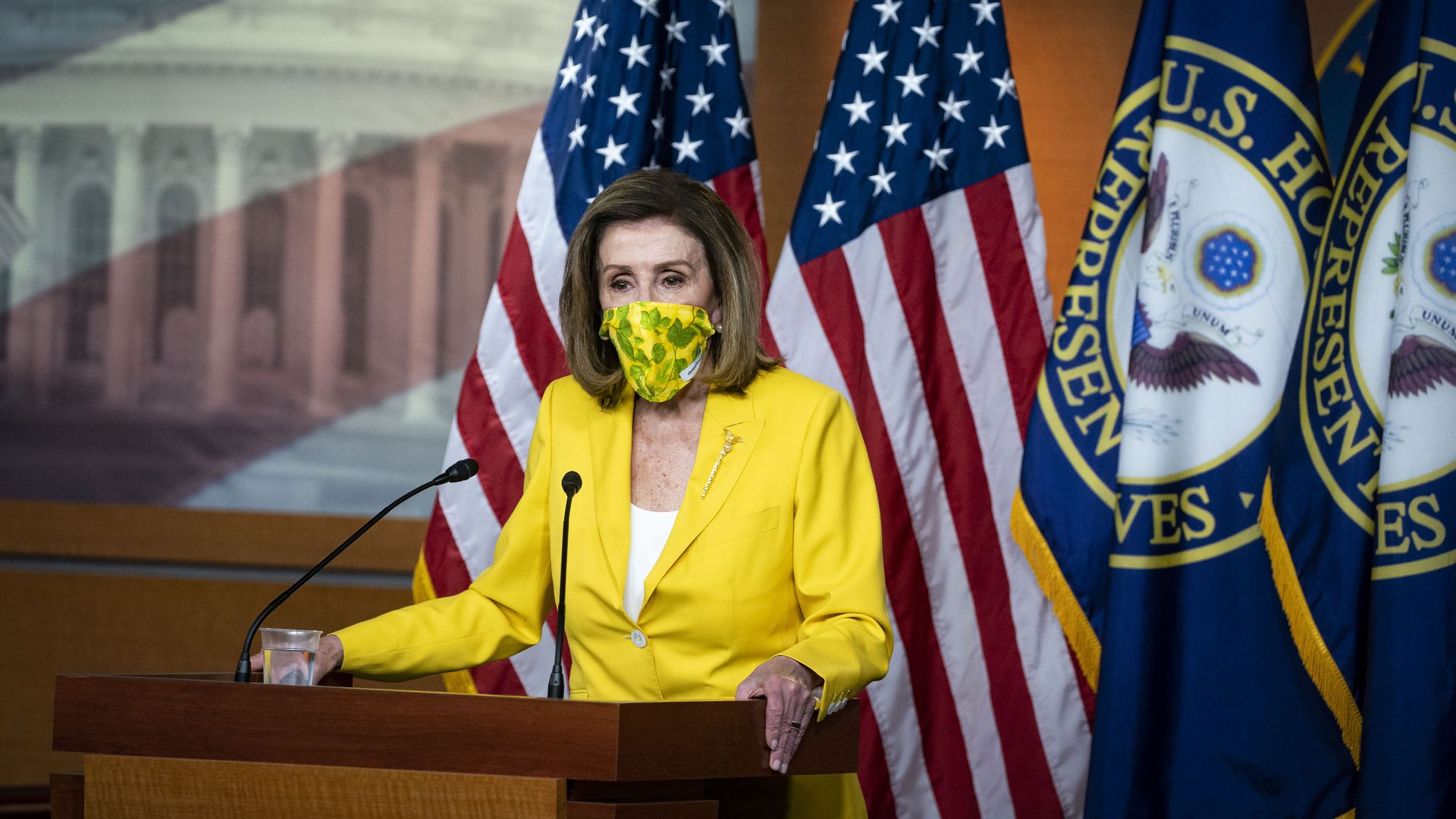 House Speaker Nancy Pelosi this week condemned Republican efforts to oust Rep. Liz Cheney (R-Wyo.) as House GOP conference chair.
Why it matters: A number of Democrats have spoken out against attempts to punish Cheney for her criticism of former President Trump, framing the discussion as one essential to the maintenance of American democracy.
What they're saying: Pelosi said the GOP is, "punishing Members who tell the truth" about Trump's election loss and his role in the Jan. 6 Capitol riot, per a statement posted to her website.
"Nothing less is at stake than out democracy," Pelosi said in an interview with PBS on Wednesday.
"Maybe she's more, shall we say, compliant," Pelosi said in reference to Rep. Elise Stefanik (R-N.Y.), who has been floated as Cheney's replacement as House Republican conference chair.
Pelosi praised Cheney for her courage in speaking out.
Sen. Bernie Sanders (I-Vt.) also waded into the debate on Thursday, tweeting that Cheney will likely lose her leadership position for the crime of "acknowledging the reality that Trump lost the election."
"The Republican Party is no longer a 'conservative' party. It is an anti-democratic cult pushing the Big Lie and conspiracy theories," Sanders added.
Go deeper