2021: The year of surprise shortages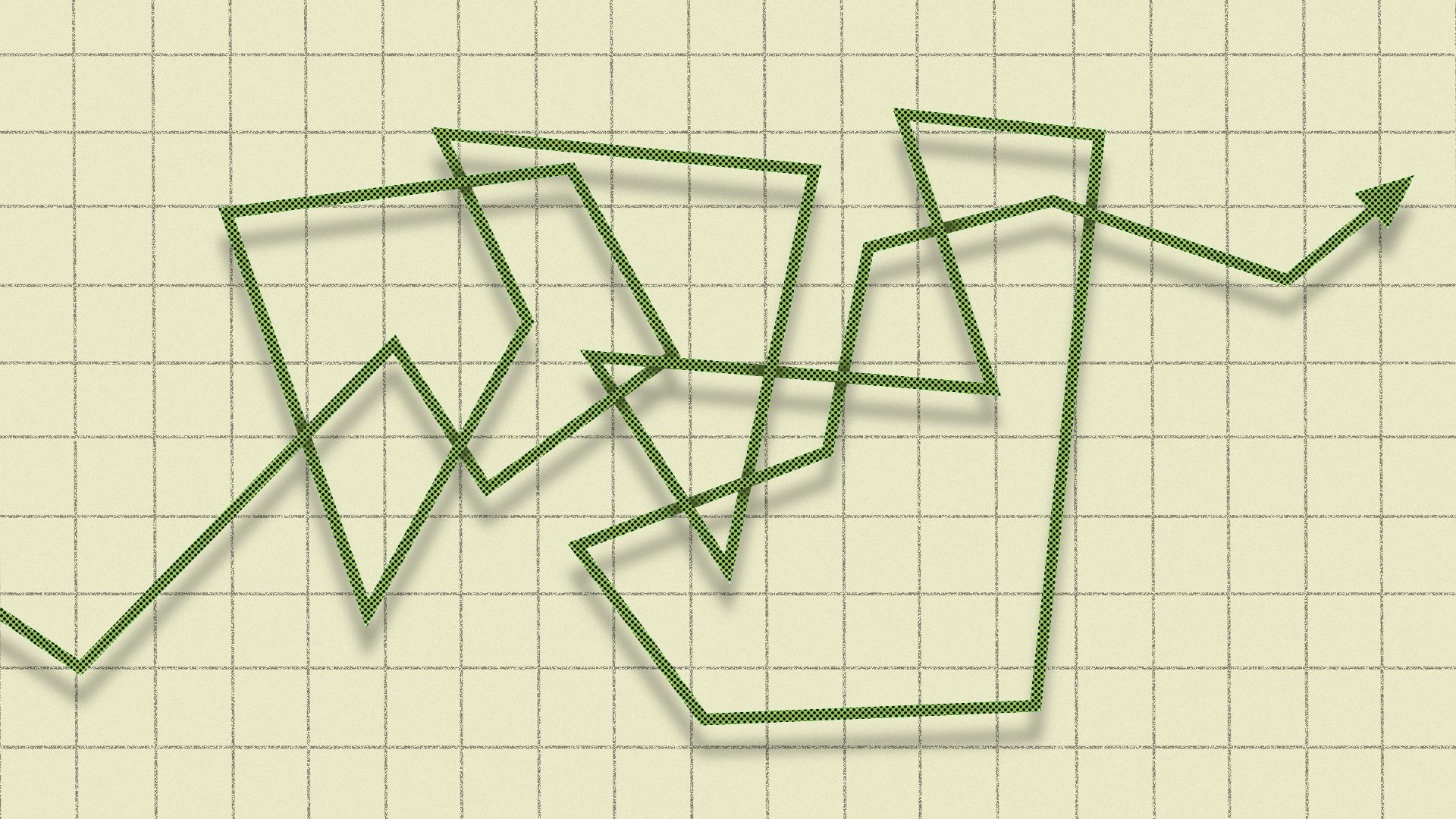 American consumers and businesses face an array of shocking shortages in 2021 — the result of corporate miscalculations in the early days of the pandemic. The shortages range from labor to lumber to rental cars.
Why it matters: As vaccinations rise and the economy grows back to its pre-pandemic size, Americans are tantalized by the prospect of the country reverting to something approaching the familiar old normal. While that might happen eventually, it could take a surprisingly long time for a new equilibrium to establish itself.
Until then, expect a constant stream of headlines about supply being unable to meet demand across a large range of industries and sectors.
The big picture: Shortages have appeared in multiple areas.
In lumber, high prices are a consequence of the decision by sawmills to shut down production a year ago, in anticipation of an economic slump.
In auto, high prices reflect decisions by chip manufacturers early in the pandemic to concentrate on making semiconductors for consumer electronics — which were expected to boom — at the expense of making chips for vehicles, which were expected to be hit hard by the broader slump in travel.
In the restaurant industry, which is struggling to find workers, experienced servers found themselves with almost a year to find other jobs with better job security and fewer health risks.

In expensive cities like New York, many simply left town. Hiring was generally not easy even before the pandemic, and it's much more competitive now that so many restaurants are trying to staff up aggressively at exactly the same time.
Be smart: These shortages don't mean the economy is overheating. If anything, they mean it isn't yet hot enough. As industries like sawmills, semiconductor fabricators and restaurants grow out of their recession slump, supply will increasingly meet demand and prices will more likely to go down than up.
In an advanced economy, supply chains and lead times can be extremely long and complex, even for seemingly simple items like lumber. Disruptions to global shipping — an industry that has never been nimble — only make it harder to get back to normal.
Rebuilding those supply chains for a reconfigured economy, and finding the new natural state of dynamic equilibrium, is extremely difficult and time-consuming.
Pockets of sticker shock on things like rental car prices are therefore likely to remain for at least the rest of this year.
The bottom line: If price rises in a certain items are caused by temporary shortages, then the inflation is also likely to be temporary.
Go deeper