Navy is "looking into" SEAL acquitted of murder in 2019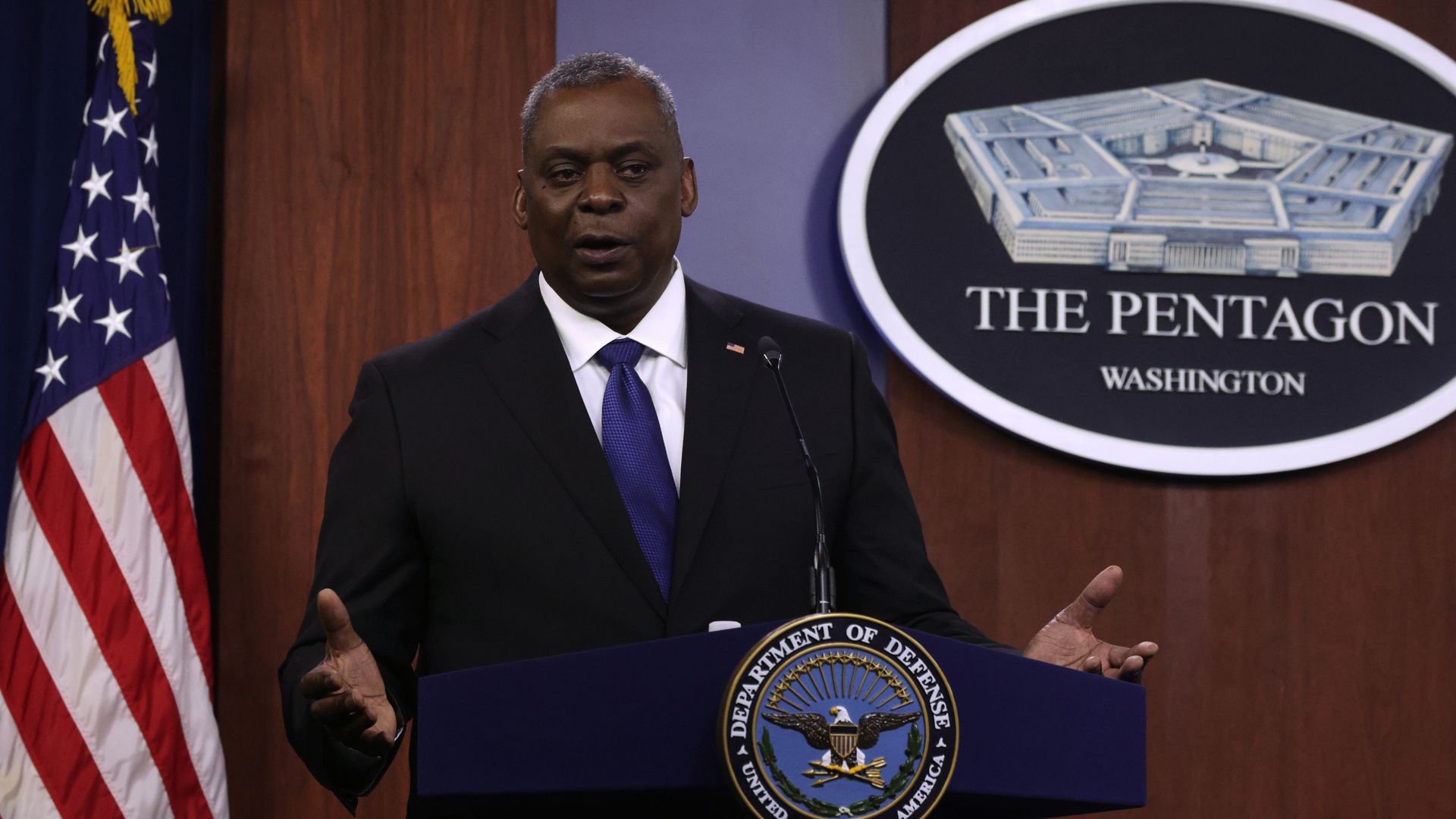 Defense Secretary Lloyd Austin said at a press conference on Thursday that the Navy is "looking into" the case of a SEAL acquitted of murder in 2019, reports the Washington Post.
Driving the news: On an episode of "The Line" podcast that aired Tuesday, retired Special Operations Chief Edward Gallagher, who was accused of war crimes, told the host that an Islamic State fighter who had been imprisoned in Iraq in 2017 died from "medical treatments" he received.
What he's saying: "I didn't stab that dude," Gallagher said on the new Apple podcast this week. "That dude died from all the medical treatments that were done. And there was plenty of medical treatments that were done to him."
"We killed that guy. Our intention was to kill him. Everybody was on board."
Flashback: Gallagher was accused of stabbing the Islamic State fighter and later acquitted.
A military jury acquitted the Navy SEAL on the murder charge, but convicted him for a photo he took in 2017 with the corpse of an ISIS fighter. The jury sentenced Gallagher to a demotion in rank.
Former Defense Secretary Mark Esper later said in 2019 that then-President Trump had ordered him to allow Gallagher to retire with his Trident Pin.
Why it matters: Austin's comment "marks the first time that defense officials have left the door open to reviewing the case," the Post writes.
Austin provided no further details.
Go deeper