Happy the elephant gets her day in court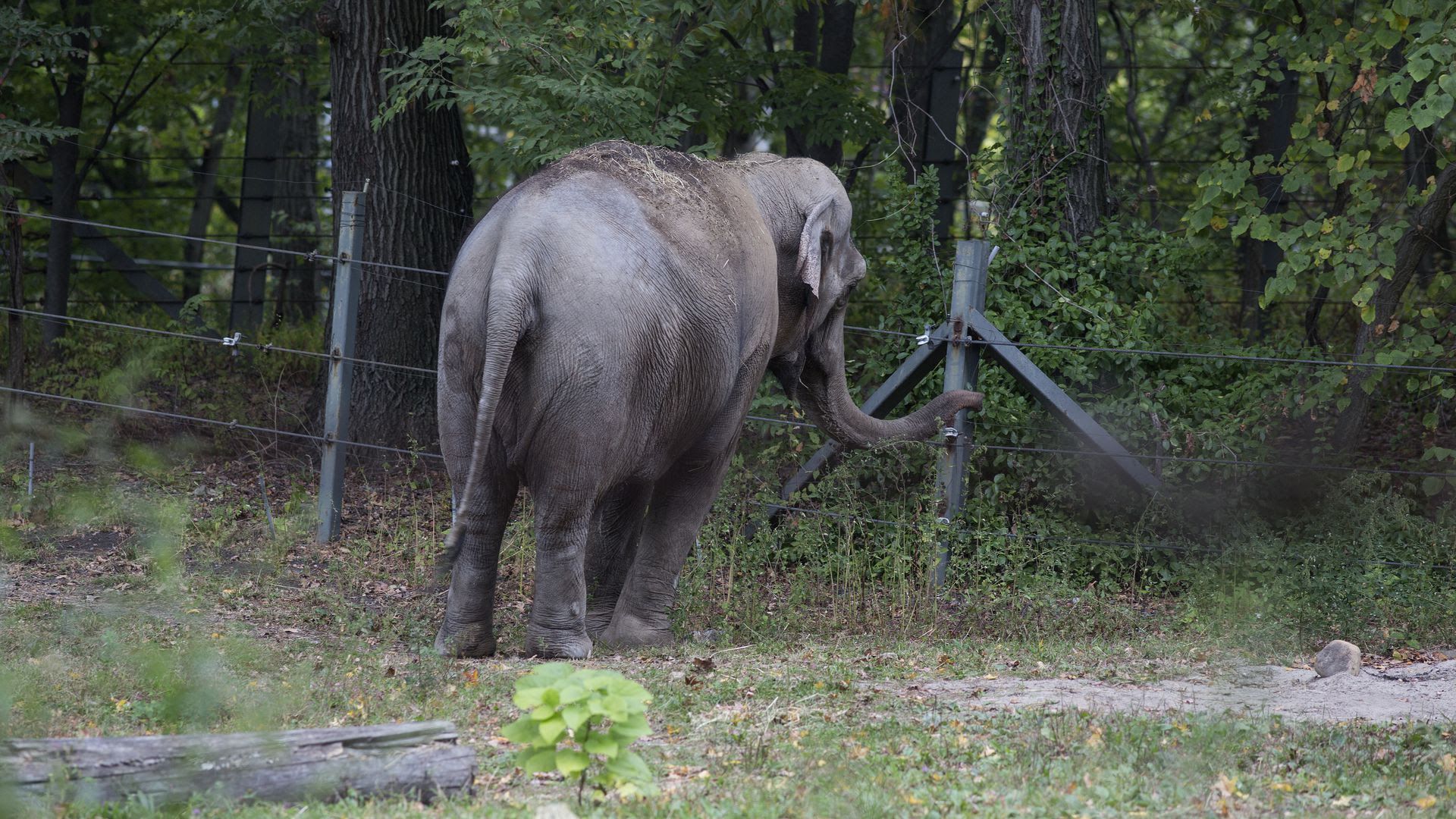 Happy, an Asian elephant kept in New York's Bronx Zoo, will get a habeas corpus case at the New York State Court of Appeals.
Why it matters: This represents the first time the highest court in any English-speaking jurisdiction will hear such a case brought on behalf of a nonhuman animal, and could represent a landmark moment for both animal rights and zoos.
How it works: Habeas corpus is a legal term that means "you shall have the body," and usually revolves around the question of whether a citizen's detention can be justified.
Background: The case was brought on behalf of Happy by the Nonhuman Rights Project, a New York-based legal nonprofit that focuses on animal rights.
Happy has lived mostly alone at the zoo since 2002. Lawyers at the Nonhuman Rights Project adopted Happy as a client in 2018, arguing she was being unlawfully detained by the Bronx Zoo and ought to be granted a writ of habeas corpus and transferred to an elephant sanctuary.
The other side: Lower courts have repeatedly taken the side of the Bronx Zoo, which said in a 2020 statement that "all decisions regarding the health and welfare of the animals at the Bronx Zoo should and will be made by the zoo's animal experts who know them best."
What to watch: The Nonhuman Rights Project will face an uphill battle at the New York Court of Appeals, but Judge Eugene M. Fahey, an associate judge there, has written in the past that the question of whether a nonhuman animal is entitled to habeas corpus "will have to be addressed eventually."
The bottom line: Extending rights long reserved for humans to animals would be a new legal frontier, but the more scientists learn about animal cognition, the sharper that question will become.
Editor's note: This story has been updated to clarify that the Nonhuman Rights Project will face an uphill battle in court.
Go deeper