The economic benefits of closing the digital divide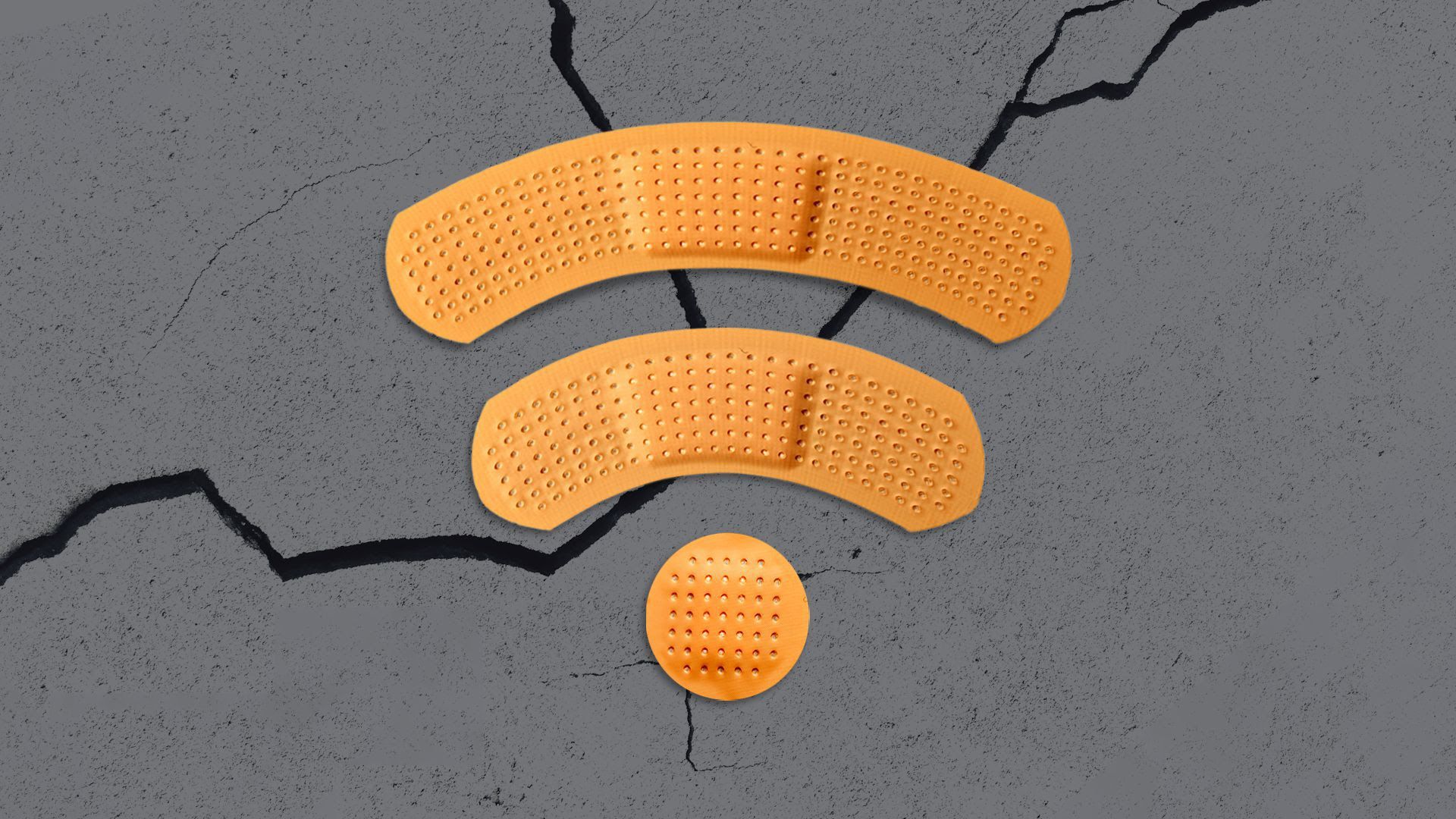 A new report makes the case that closing the gap in broadband access could add hundreds of thousands of jobs and tens of billions of dollars in economic output.
Why it matters: As both education and work shift online, those who don't have reliable internet access will be left behind, which hurts them and the country as a whole.
By the numbers: Deloitte found in a new report that as of 2014, 16 million Americans — roughly 5% of the population — lacked access to broadband internet speeds of at least 4 megabytes per second (Mbps).
In 2019 — after $54 billion in investment — 14.4 million Americans still lacked access to broadband under the FCC's new speed threshold of at least 25 Mbps for downloads.
What could have been: Deloitte estimates more than 875,000 new jobs and $186 billion in additional economic output would have occurred in 2019 had there been a 10-point increase in broadband access in 2014.
Between the lines: Dan Littmann, a principal at Deloitte and one of the authors of the report, points out that the broadband gap increasingly exists not because the government and internet companies have failed to invest but because "internet performance expectations and needs continue to increase."
"Larger households may feel as though they are 'left behind' because they can't all work or learn simultaneously from home," he adds.
What's next: One new option for expanding broadband availability is fixed wireless access installations that can bring 5G to both rural and urban areas that lack faster internet, says Durga Malladi, senior VP of engineering at Qualcomm.
A single fixed 5G wireless point can provide speeds of up to 1 gigabyte per second for homes and businesses at a range of some 3 miles.
The bottom line: "In today's world, connectivity is no longer a luxury," says Malladi. "It's a necessity."
Go deeper