Exclusive: Lawmakers seek COVID-19 money for opioid treatment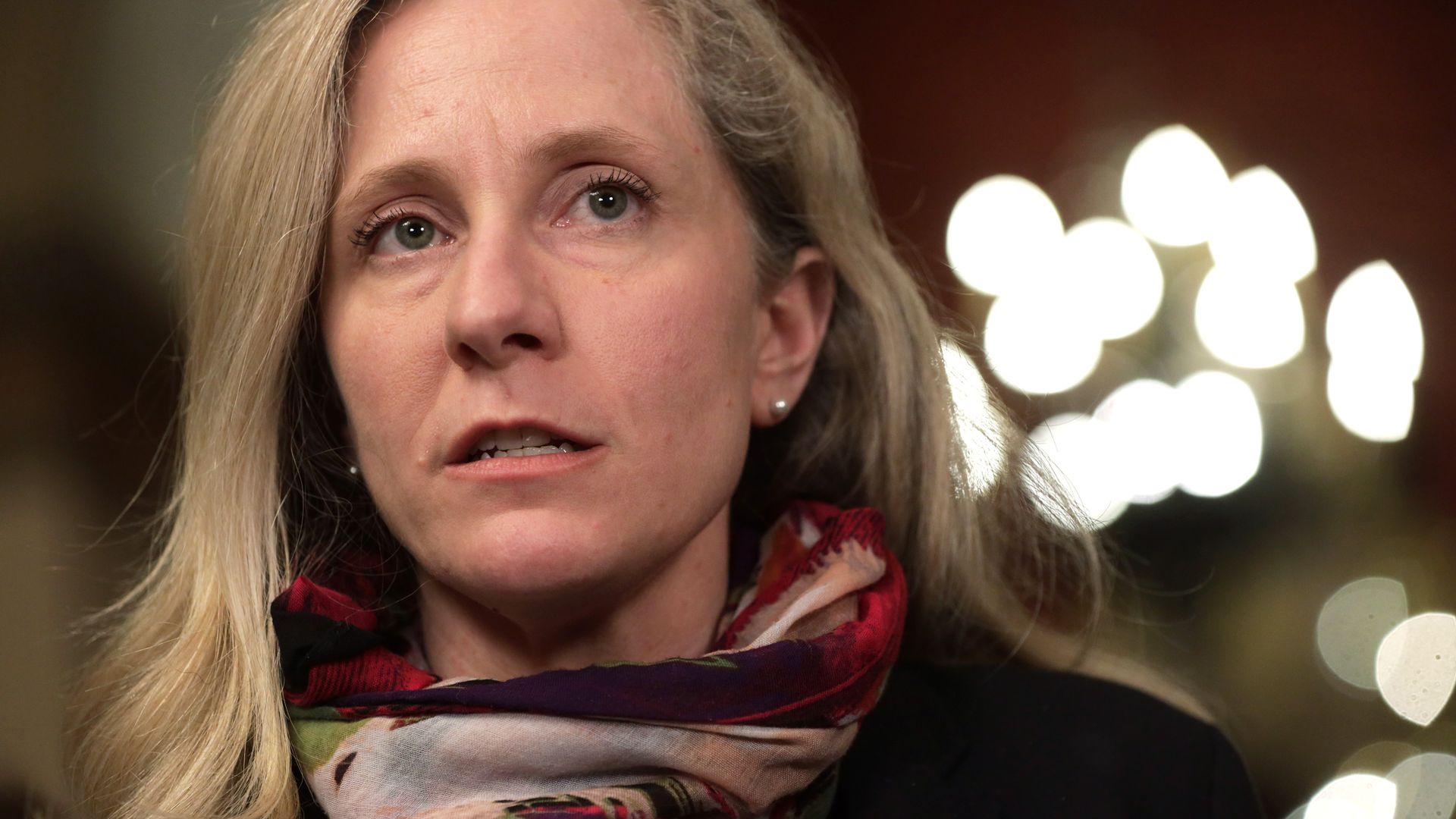 A bipartisan trio of lawmakers is asking Treasury Secretary Janet Yellen for latitude to use some of the president's $1.9 trillion coronavirus stimulus package for addressing the opioid crisis.
Why it matters: The opioid crisis — America's other rampant public health emergency — appears to be getting even worse, likely exacerbated by the isolation and economic effects of the COVID-19 pandemic.
Democratic Reps. Abigail Spanberger (D-Va.) and David Trone (D-Md.), along with Republican Rep. David McKinley of West Virginia, are teaming up in the appeal.
The three members represent areas heavily affected by opioid abuse.
The details: The American Rescue Plan, the administration's brand name for the stimulus package, passed through Congress but will ultimately be implemented by Treasury.
The department will have great latitude to define how the money can be used and how much flexibility local governments gain to spend it.
In a letter being sent to Yellen on Thursday morning, Spanberger, Trone and McKinley ask for flexibility to use some of the money for treatment and recovery expenses.
"One parent told the story of how her daughter was unable to go directly into a facility that she needed to go to because of COVID exposures, so that's been a challenge that families face," Spanberger told Axios during an interview.
Spanberger said that if the ruling does not clarify or allow for that maximum flexibility, she's prepared to introduce legislation making it clear the stimulus money can be used for addressing substance abuse.
The congresswoman isn't concerned about the request being construed as a misappropriation of pandemic relief money because of the widespread scope of the opioid problem.
"They may not join in the choir of why this is necessary, but they'll certainly be happy when the rest of us deliver the support," she said of possible critics.
Be smart: As the COVID-19 pandemic subsides, the opioid crisis is likely to become a broader part of the national conversation again.
Another bipartisan group of lawmakers that includes Spanberger and Reps. Conor Lamb (D-Pa.) and Randy Feenstra (R-Iowa) introduced bipartisan legislation this week to bolster the federal response to the opioid abuse crisis.
☎️ The National Suicide Prevention Lifeline (1-800-273-8255) provides 24/7, free and confidential support for anyone in distress, in addition to prevention and crisis resources. It's also available for an online chat.
Go deeper