Army authorizes female soldiers to wear ponytails in all uniforms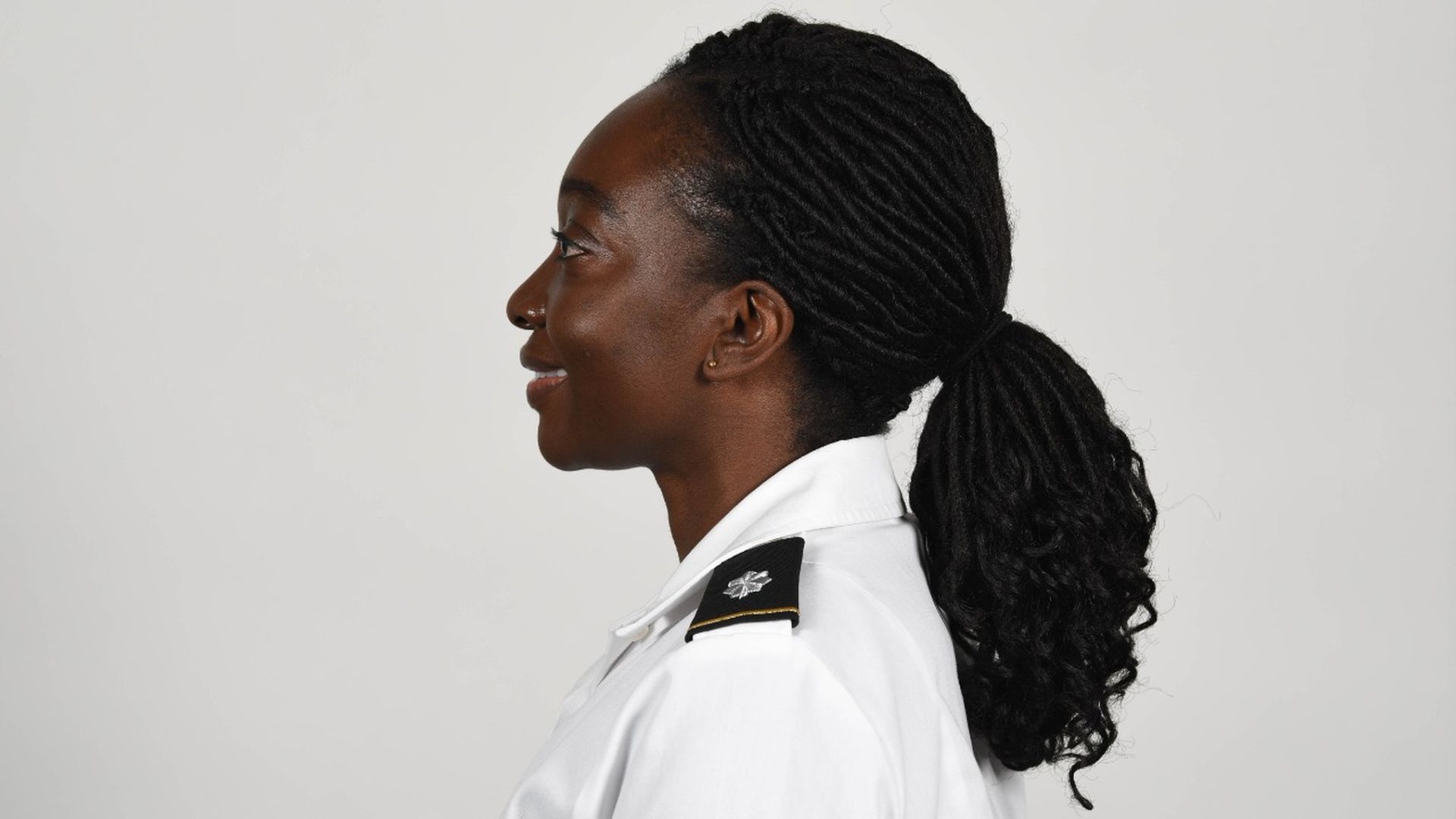 The U.S. Army announced Thursday that it will allow female soldiers to wear ponytails "in all authorized U.S. Army uniforms."
The big picture: The Army announced earlier this year major changes to its grooming policy, including allowing some ponytails in certain circumstances. Thursday's policy update is intended to help give female soldiers "more practical" option, the Army said.
Details: Hair can be fastened in "either a bun, single ponytail, two braids or a single braid," according to a press release.
"Multiple locs, braids, twists or cornrows may come together in one or two braids or a single ponytail.
Braid or ponytails may not extend past the bottom of the soldier's shoulder blades.
What they're saying: "This new modification is more practical for our female Soldiers. It allows them flexibility in a tactical environment, while maintaining a professional appearance in garrison," Sgt. Maj. Brian C. Sanders said in the press release.
"This change also helps to alleviate hair loss and damage to the scalp."
Go deeper