What to watch in AMLO's meeting with Harris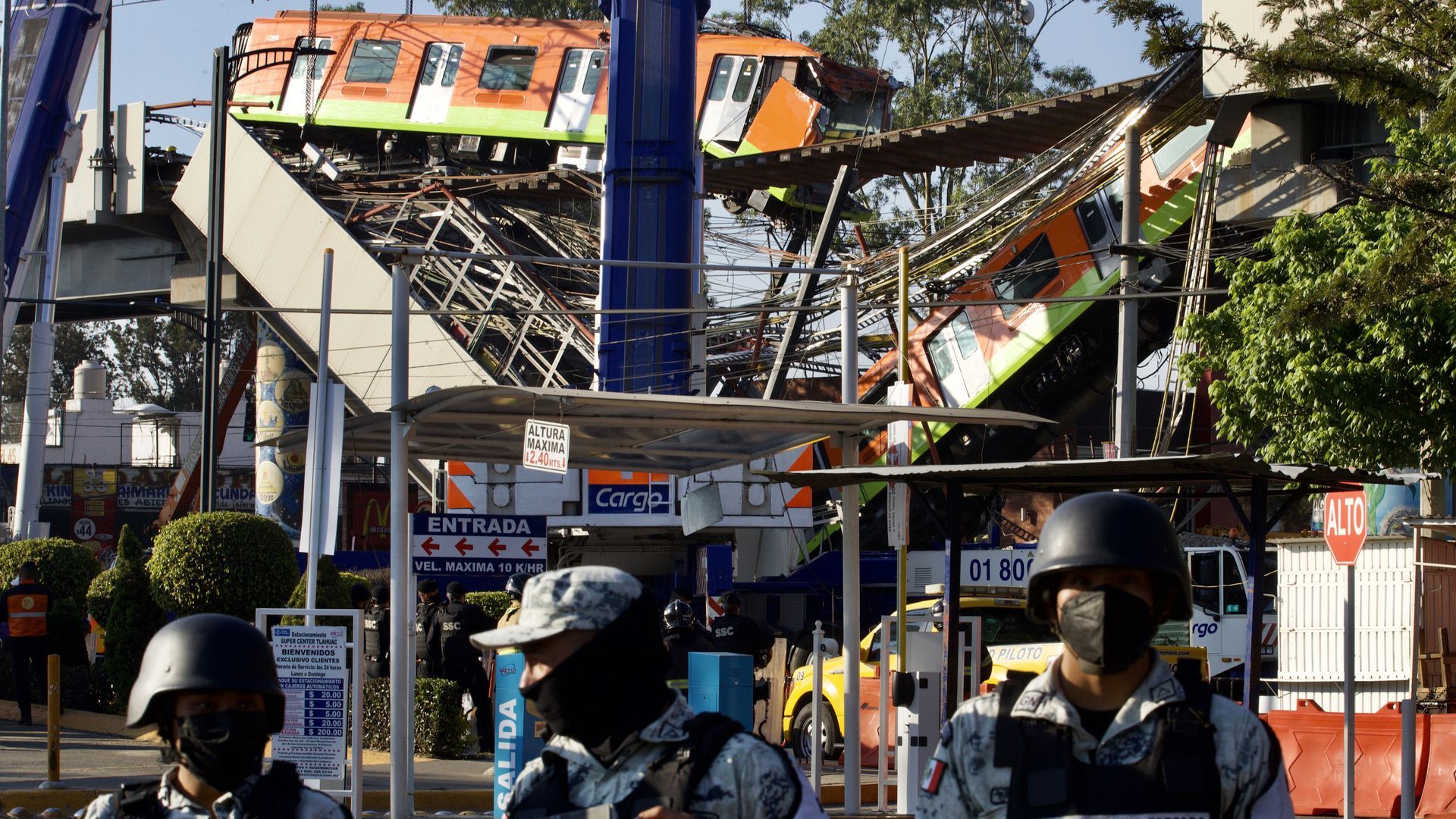 Joint efforts to stem the increased number of migrants heading to the U.S. will likely be at the top of discussions when Vice President Kamala Harris and Mexico President Andrés Manuel López Obrador hold their virtual meeting on Friday.
The big picture: The U.S. government has consistently asked its southern neighbor to prevent immigrants from reaching the border, mostly through threats like former President Trump's talk of tariffs.
The Biden administration is also pressing an anti-corruption campaign in the region, and corruption is a heated topic in Mexico.
An elevated section of the capital's newest subway line, the No. 12, collapsed on Monday, killing at least 25 people and leaving 50 more hospitalized. At least 9 are still missing.
Driving the news: The No. 12 line had been plagued by problems since its inception, with accusations of poor planning by a congressional commission and international bodies.
The railways and cars were bought separately and did not initially fit together properly, so any movement created excessive wear.
A handful of officials were sent to prison under fraud allegations for their handling of the contracts.
Neighbors near the overpass had reported apparent structural damage from a 2017 earthquake and lack of maintenance.
The bottom line: The Mexican government has promised an independent investigation of the collapse, and the White House has offered assistance in rebuilding.
Go deeper