Exclusive: White House launches new artificial intelligence website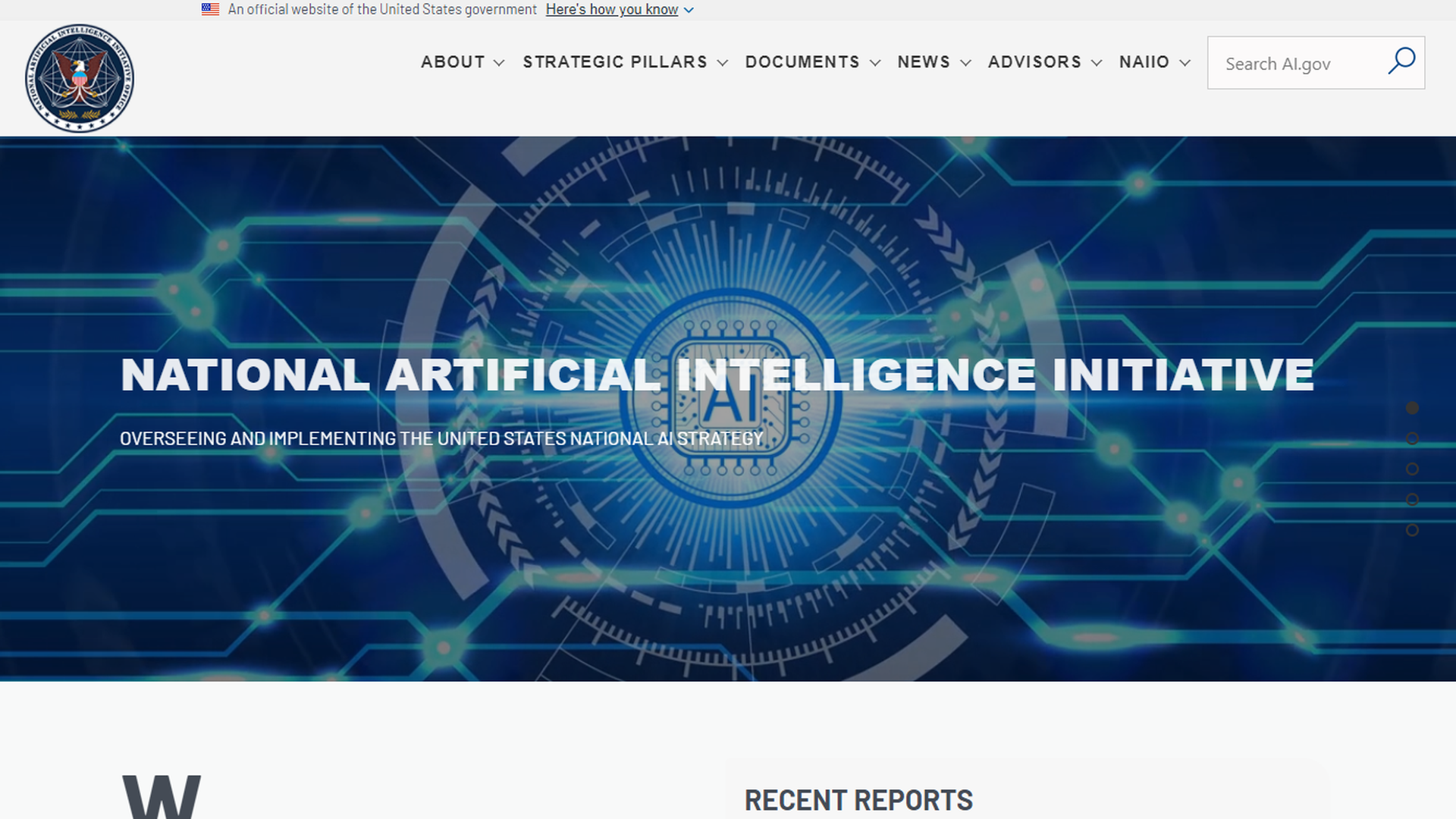 The White House has launched a new website, AI.gov, to make artificial intelligence research more accessible across the nation, Axios has learned.
Why it matters: The U.S. once led significantly in the global artificial intelligence race, but now risks being overtaken by China. This is one step the White House is taking to drum up excitement for AI and broaden educational opportunities in the field.
What's on the site: The website's target audience is the general public, and its purpose is to make public information available on AI more visible to someone like a teacher or student interested in science.
Users will be able to visit the website to learn how artificial intelligence is being used across the nation in a variety of ways, including to respond to the COVID pandemic and weather forecasting, for example.
It's also meant to be a tool to advance research.
"This is a resource that will enable researchers from all over the country to have access to both the computing and the data that they need in order to do cutting edge research," Lynne Parker, director of the National Artificial Intelligence Initiative Office, told Axios.
In its intent to promote equity in the science space, the site will also have a portal designed to provide information on scholarship or fellowship programs, so that potential students interested in AI can learn how to get help paying for their studies.
The site will be run by the National Artificial Intelligence Initiative Office within the White House, an office that was created last year by Congress.
Go deeper