U.S. will support waiving vaccine patents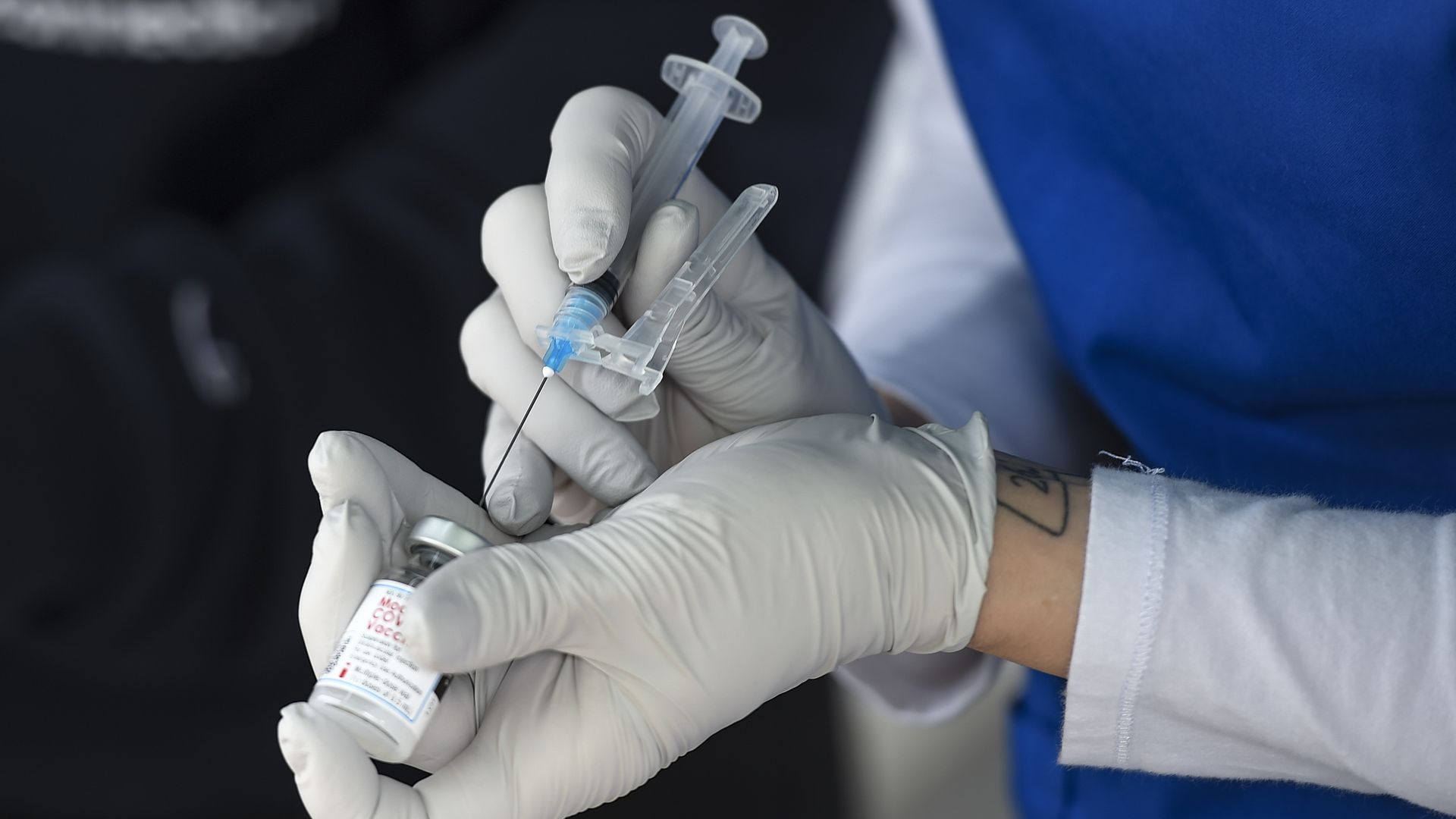 The Biden administration will support a proposal to waive certain patent protections for coronavirus vaccines — a dramatic and controversial move designed to quickly bolster global supplies.
Why it matters: Proponents say this will help swiftly produce the vaccine doses that the developing world desperately needs. But the complex logistics of making and distributing the shots could limit the waiver's impact, and critics say it sets a dangerous precedent.
The big picture: Developing nations and advocates on the left have been pushing the Biden administration for weeks to support a waiver of certain intellectual property rights to the vaccines, which the U.S., along with Europe and the pharmaceutical industry, had resisted until today.
A waiver would open the door for foreign manufacturers to make their own versions of coronavirus vaccines, using what would otherwise be considered Pfizer and Moderna's trade secrets.
The other side: Intellectual property rights are only one piece of the puzzle. Sourcing the ingredients for vaccines, standing up a complex manufacturing process, and distributing the finished doses all pose additional challenges.
Because of those factors, a patent waiver may not have much effect on supplies, and critics warn that the move could discourage drug companies from embarking on this kind of emergency research in the future.
What's next: Nothing's likely going to happen right away. Negotiations over the specifics of a waiver are ongoing, and will take time, U.S. Trade Representative Katherine Tai said in a statement.
Go deeper