Pfizer posts crazy good quarter with major assist from COVID vaccines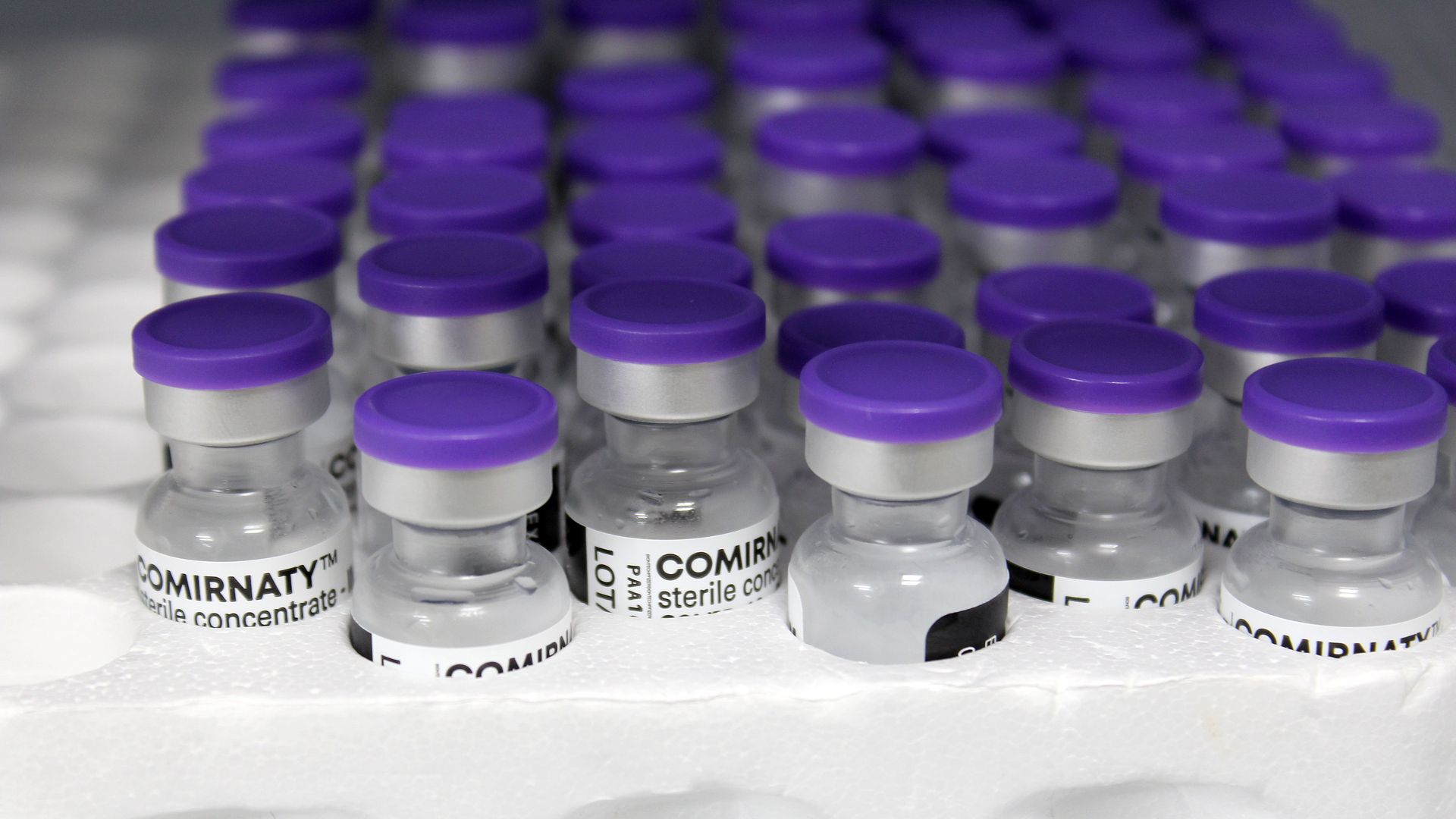 Pfizer reported a super strong first quarter, saying it now expects about $26 billion in sales for its COVID-19 vaccine this year. That's up from an earlier projection of about $15 billion.
The big picture: That anticipated windfall comes as the Biden administration announced more ambitious U.S. vaccine goals and the world scrambles to get access to shots.
The state of play: In the first quarter, Pfizer posted about $4.9 billion in profits on revenue of $14.6 billion. That's up about 45% from about $3.4 billion in the first quarter of 2020 on revenue of $10.1 billion.
That was in large part because Pfizer's COVID-19 vaccine, created with BioNTech, generated $3.5 billion in revenue in the first quarter of 2021 alone.
Reality check: These are some seriously big numbers. If you need a comparison, look to one of Pfizer's all-time blockbusters Lipitor, which made about $13 billion in one year, at its peak.
Details: As of May 3, Pfizer and BioNTech have shipped approximately 430 million doses of the vaccine to 91 countries and territories. They expect to deliver 1.6 billion doses through the end of the year.
Pfizer CEO Albert Bourla also told investors the company expects to hear back "shortly" from the FDA on the authorization of its vaccine for kids ages 12 to 15.
In March, Pfizer and BioNTech began a global study to evaluate the safety, tolerability, and ability of the vaccine to work in children as young as six months old. Results from the study are expected to be available in the second half of 2021.
Our thought bubble: Don't be surprised if this fans the flames of an already boiling fight over intellectual property rights for the vaccines.
Go deeper