Moderna says its COVID booster shot shows promise against variants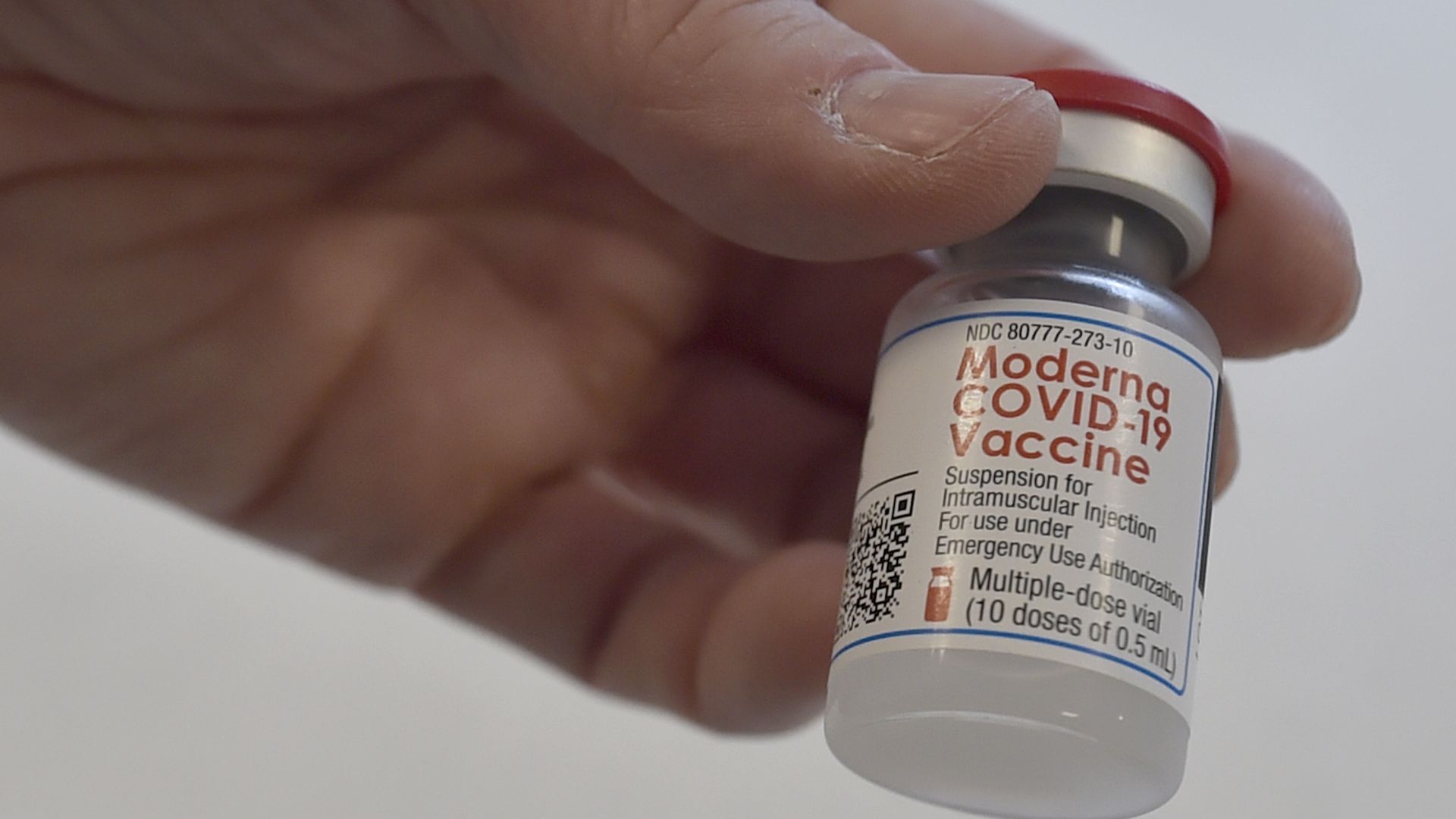 A COVID-19 booster shot developed by Moderna showed a promising immune response against variants first identified in Brazil and South Africa, the company said Wednesday, citing preliminary data.
Why it matters: The variants, which have spread to other countries including the U.S., risk prolonging the pandemic.
The big picture: The subjects in the study received a booster shot six to eight months after their second dose of the vaccine. The immune system responses were measured 15 days later and showed increased neutralizing antibody responses against the two variants, interim data from Moderna's Phase 2 clinical trials showed.
Moderna also noted that the booster doses were "generally well tolerated."
The company said it is also testing a strain-matched booster, which resulted in an even better immune response to the variant first identified in South Africa.
Of note: The findings announced Wednesday are preliminary and have not been peer-reviewed.
The clinical trials are ongoing and more data will be available soon, according to Moderna.
Go deeper