GOP Sen. Joni Ernst defends Liz Cheney, calls for GOP unity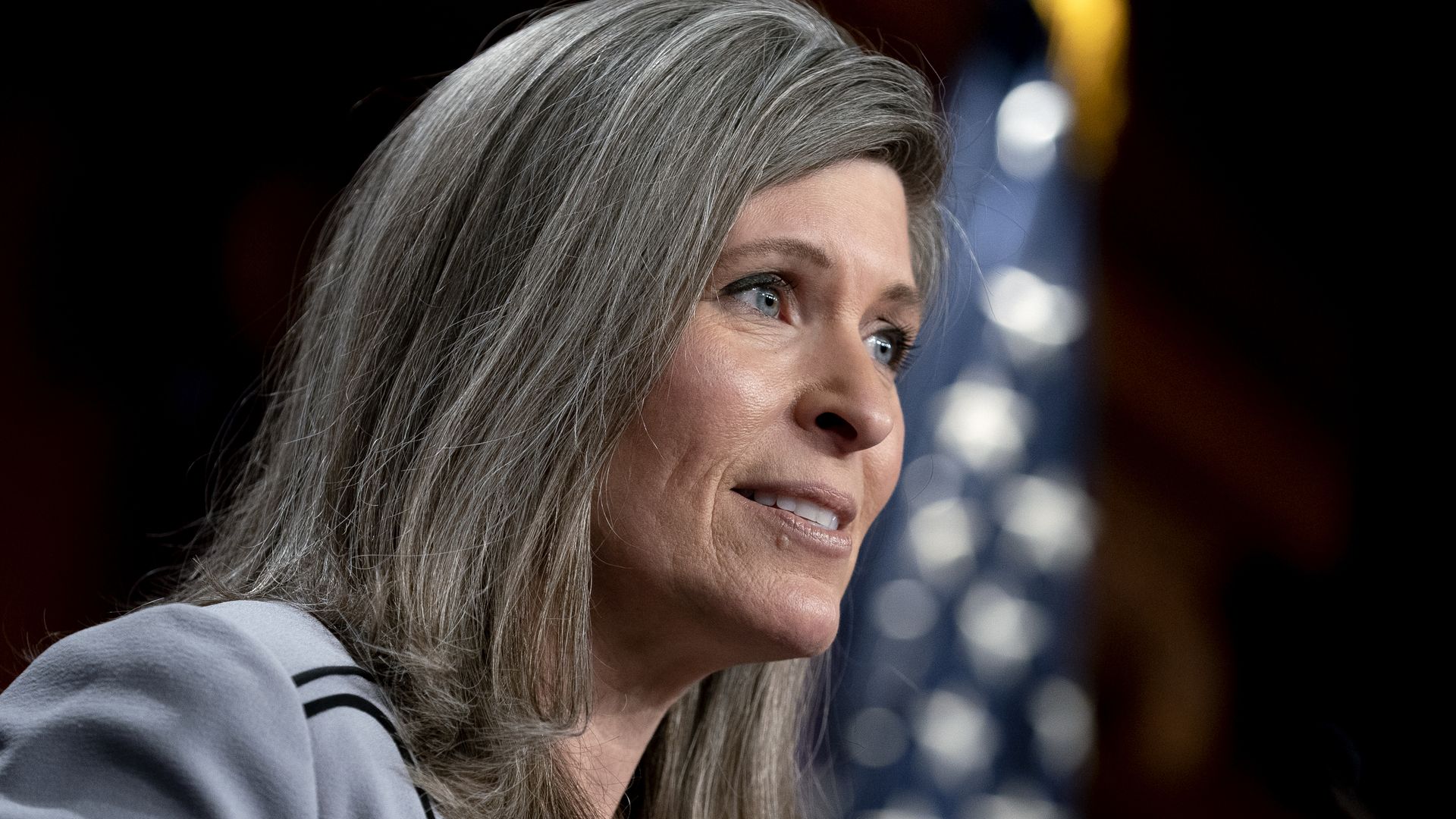 Sen. Joni Ernst (R-Iowa) defended Rep. Liz Cheney (R-Wyo.) amid a growing effort to oust her as House Republican conference chair, emphasizing the need to "come together as a party," Politico reports.
Why it matters: Ernst is the only other woman in elected GOP leadership, serving as the vice chair of the Senate Republican Conference.
Cheney's criticisms of former President Trump, whom she voted to impeach for his role in the Jan. 6 Capitol riot, has escalated tensions within the party.
Trump and House Minority Whip Steve Scalise (R-La.) publicly endorsed Rep. Elise Stefanik (R-N.Y.) to replace Cheney, while GOP Leader Kevin McCarthy (R-Calif.) was caught on a hot mic on Tuesday saying he's "lost confidence" in Cheney and "has had it with" her behavior.
What she's saying: Ernst told Politico she doesn't agree with Cheney's anti-Trump stance, but maintained that the No. 3 House Republican has the right to express her opinions.
"I appreciate President Trump and I appreciate all he has done for our country. And I think we made significant strides forward under the Trump administration, especially in our economy. But everybody has the right to express their opinion," she said.
"Any elected official should stand their ground. If you feel firmly about something, you should stand your ground."
"But I also believe that we need to come together as a party, recognize we have differences within the party but the goal with us should be to win seats," Ernst added.
The big picture: Cheney was one of 10 House Republicans who voted to impeach Trump. She could be ousted from leadership when the House GOP conference meets next Wednesday.
Go deeper