The forgotten anti-slavery history of Cinco de Mayo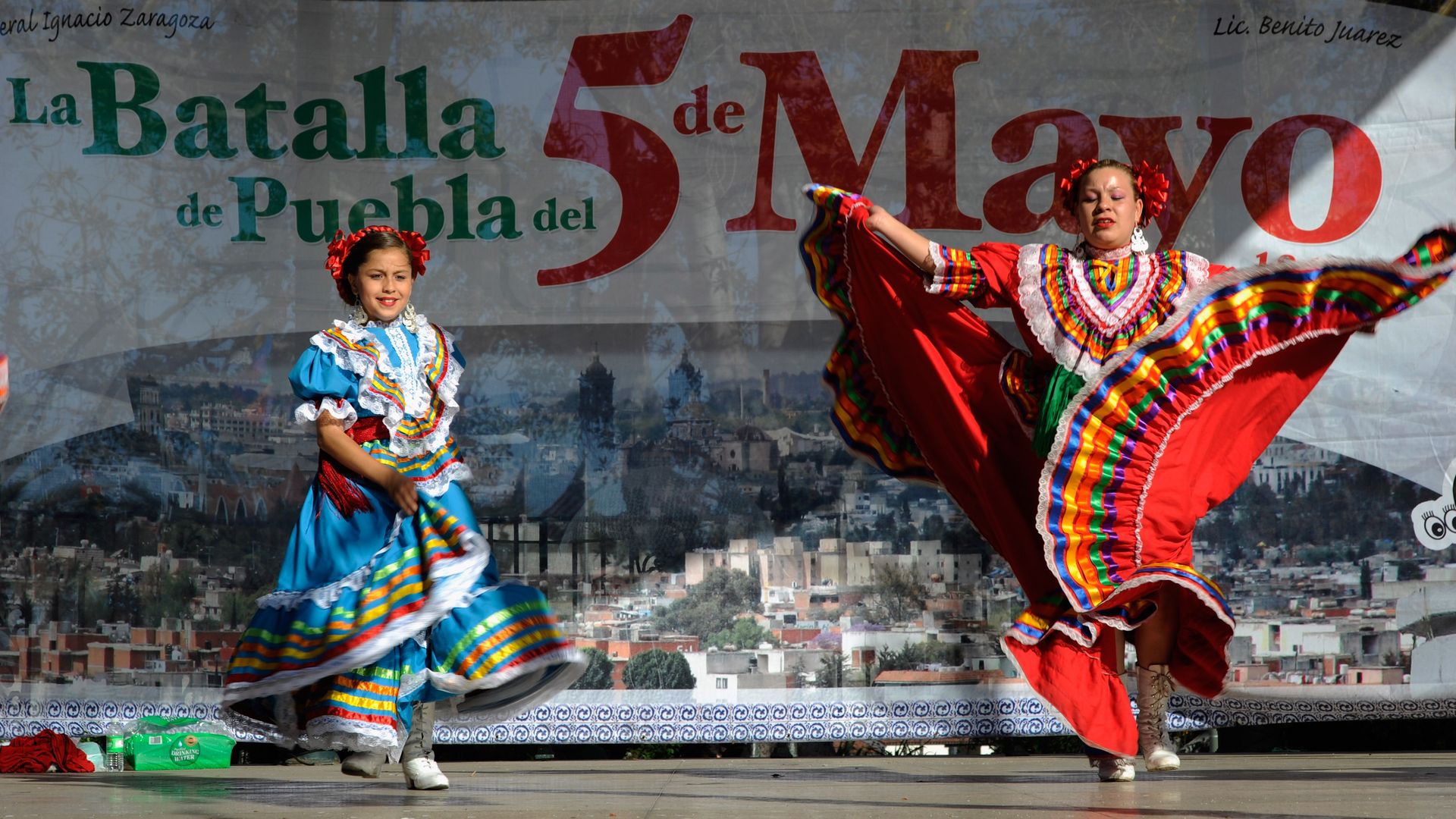 Cinco de Mayo is marketed in the U.S. as a fun holiday for getting drunk and eating tacos. But its origins are linked to California Latinos who saw a battle in Mexico in 1862 as a victory for abolition during the Civil War.
Why it matters: Protests around the death of George Floyd, which brought Latino and Black advocates together over the past year, have prompted a re-examination of this lesser-known piece of U.S. history.
Listen: I join Los Angeles Times columnist Gustavo Arellano on his new podcast, "The Times: Daily news from the L.A. Times," this week to talk about it.
Details: Cinco de Mayo commemorates the Battle of Puebla and the victory of Mexico's ragtag army, made up largely of Indigenous soldiers, against the better equipped and trained French forces of Napoleon III.
Spanish-language newspapers at the time showed Latinos in California were worried about Napoleon III's interests in helping the Confederacy, and they saw the win as a victory against slavery.
The diverse coalition of Latinos from Mexico, Central America and South America had been brought to California because of the Gold Rush and were outspoken anti-slavery advocates.
David Hayes-Bautista, author of El Cinco de Mayo: An American Tradition, said for years Latinos celebrated the holiday with parades of people dressed in Civil War uniforms and gave speeches about how the Battle of Puebla was part of a larger struggle for abolition.
Between the lines: The Mexican Revolution in the 1910s sparked a new wave of migration to the U.S., and Cinco de Mayo's abolitionist connections faded.
Mexican Americans used the holiday as a David v. Goliath story of Indigenous people beating a European force as inspiration for fighting for civil rights.
By the 1980s, corporations and beer companies had co-opted the day as a way to reach the growing U.S. Hispanic market.
Boxing promoters also used the weekend near Cinco de Mayo to host big fights featuring popular Latino boxers of the moment.
Don't forget: Cinco de Mayo isn't Mexican Independence Day. That's the 16th of September.
Go deeper