Blue Origin is auctioning off a seat to the edge of space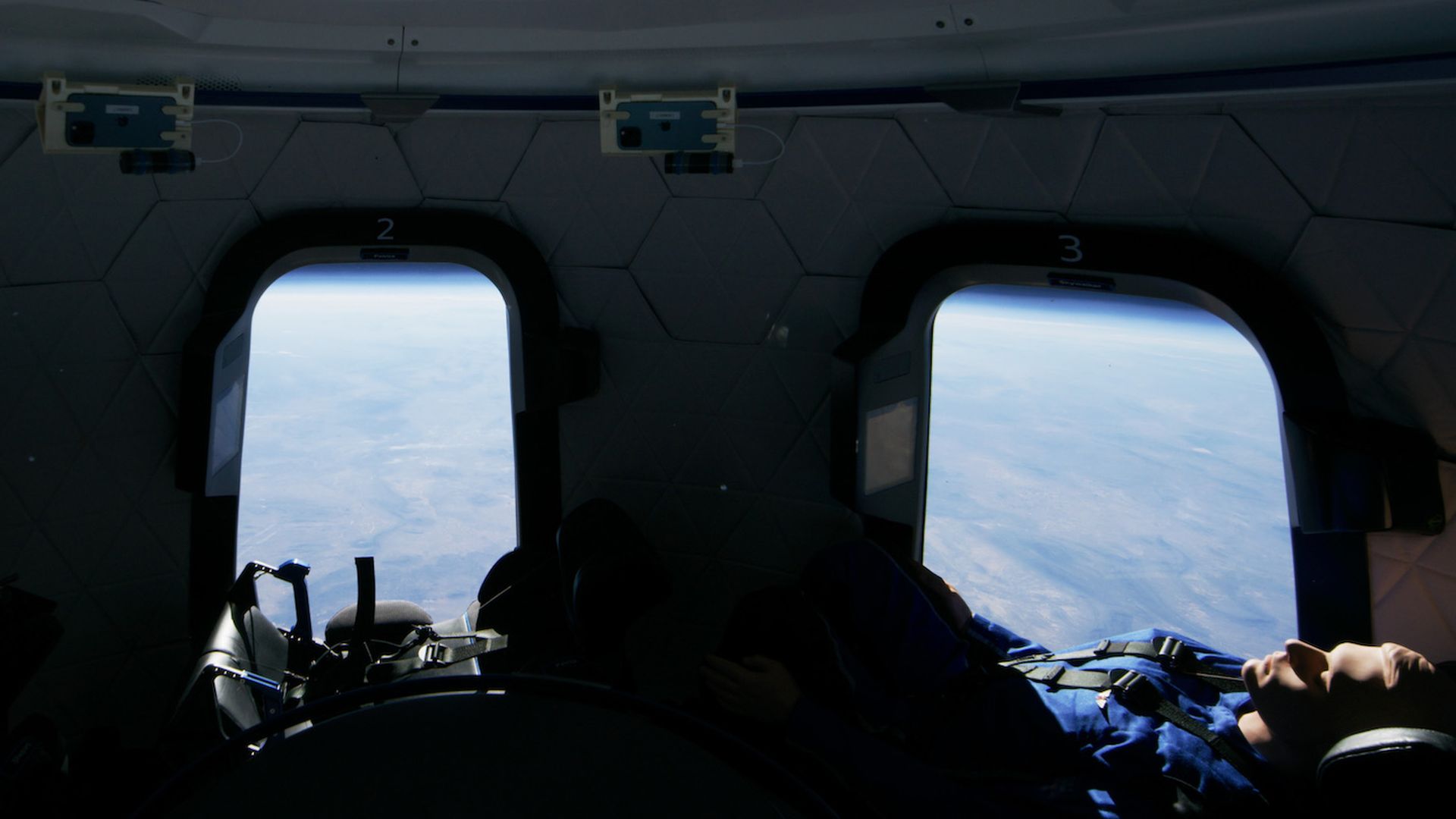 Jeff Bezos' space company Blue Origin is planning to launch people to the edge of space for the first time in July, and one seat will go to the highest bidder.
Why it matters: The flight would mark the start of Blue Origin making good on its promise to send paying customers to suborbital space, opening a new market for space tourism.
Driving the news: The company announced today that its first suborbital flight with its New Shepard spacecraft and rocket will fly on July 20.
Details about the mission haven't been released, but the company is planning to auction off one seat to benefit its foundation, Club for the Future.
From May 5-19, the bids submitted will be secret, but on May 19, the bidding will become visible "and participants must exceed the highest bid to continue in the auction," according to Blue Origin.
On June 12, the company will close out the contest with a live online auction.
How it works: Blue Origin's New Shepard is designed to launch a group of six passengers to about 100 kilometers above the Earth, the unofficial point at which space begins.
The crew capsule detaches from the top of the rocket and the passengers experience weightlessness while looking out at Earth against the blackness of space.
From there, the booster comes back down to land vertically and the capsule returns to Earth's surface under parachutes.
The big picture: Blue Origin isn't the only company hoping to capitalize on the market for suborbital flights to space.
Richard Branson's Virgin Galactic is also getting closer to flying its first customers as it continues a testing campaign to get its spaceplane ready.
Go deeper: You can place your own bids and sign up for more information directly through Blue Origin.
Go deeper