The inevitability of mobile gaming, like it or not
Activision Blizzard is going bigger than ever on mobile, declaring that the gaming giant behind "Call of Duty" and "World of Warcraft" wants a mobile game for every one of its franchises.
Why it matters: Much as some PC and console gamers may grumble, mobile gaming exerts a gravitational pull that is tugging the rest of the gaming industry toward it.
"Mobile is the ultimate driver of reach, with almost 3 billion smartphones worldwide," Activision COO Daniel Alegre told investors.
Activision Blizzard is hiring hundreds more mobile developers and posting big player numbers:
"Call of Duty Mobile," released in 2019, seems to be the spark. It's reached 500 million downloads worldwide.
More company franchises are going to mobile: The Blizzard division's "Diablo" franchise in late 2021, then "a number of Warcraft mobile titles" and "several unannounced initiatives," Alegre said.
This supplements mobile division King, which released a "Crash Bandicoot" mobile spin-off in March to some 30 million downloads.
By the numbers: Activision Blizzard's "mobile and ancillary" revenue January–March of this year was $734 million, compared to $570 million in the same period in 2020.
Almost none of that came from the company's PC-centric division Blizzard, which is now commissioned to make premium games and mobile releases.
Between the lines: Mobile gaming is controversial among more hardcore PC and console gamers because of quality issues.
There's a gatekeeping issue, too, that often reveals a class and cultural divide between those for whom games have traditionally been made and the rest of the world.
Yet for many players worldwide, mobile is the only affordable way to play video games.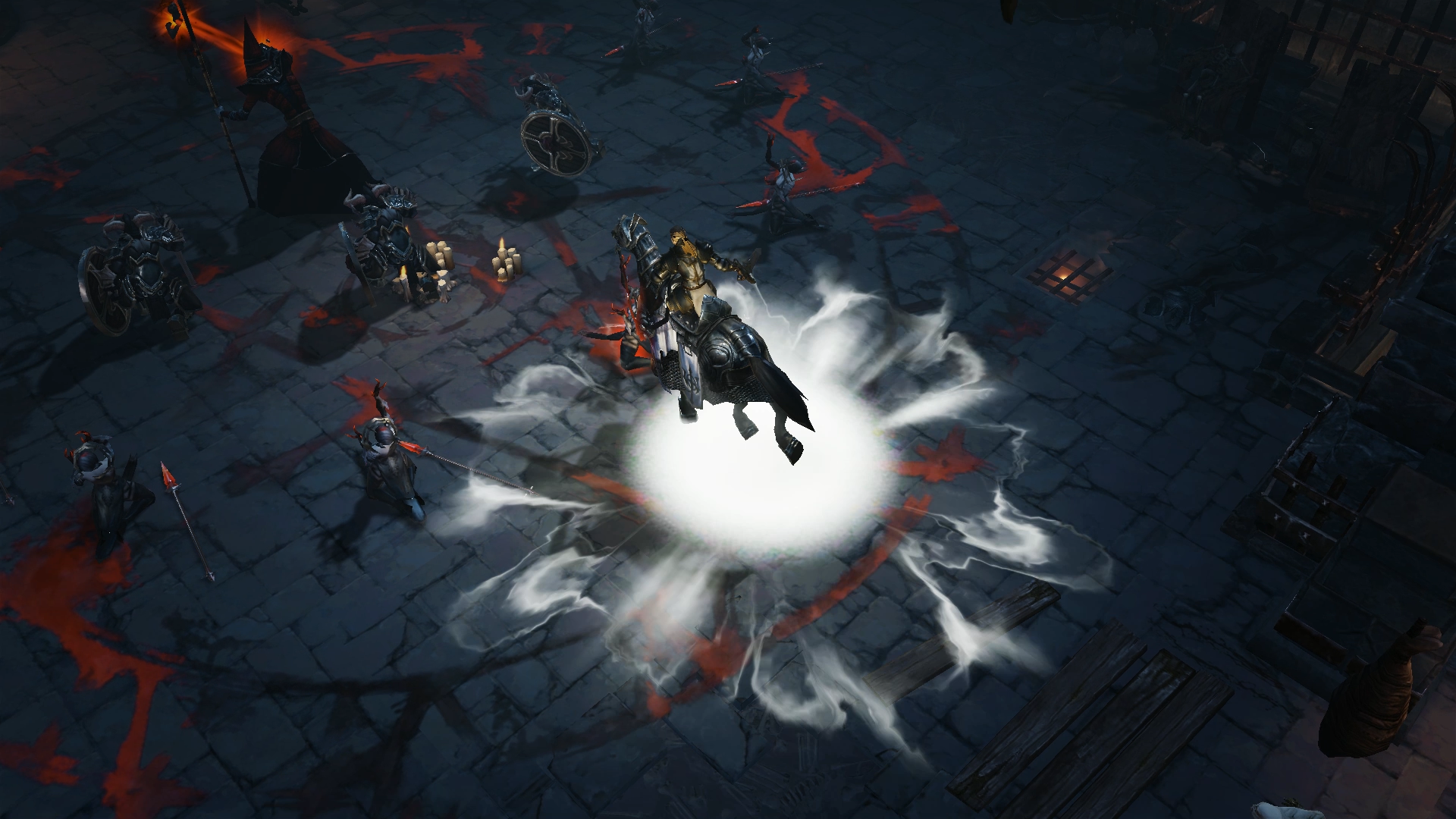 Flashback: At 2018's BlizzCon, Blizzard developers promoted the upcoming mobile-only game in the traditionally PC-based "Diablo" franchise, and the traditionally supportive crowd, who wanted a big-time sequel, booed.
"Do you guys not have phones?" an incredulous Blizzard developer replied.
Three years later, Blizzard promotes "Diablo Immortal" as one of three upcoming franchise releases, the others on PC and/or consoles.
The bottom line: It's not just Activision Blizzard.
Rival EA just completed its $2.1 billion purchase of Glu Mobile.
Microsoft has been expanding its Xbox offerings to mobile via streaming technology.
In April, Sony listed a job opening for a head of mobile.
And Nintendo recently announced another attempt at mobile success via a partnership with "Pokémon Go" maker Niantic.
Go deeper