Chu: Congress should make program to boost underserved businesses permanent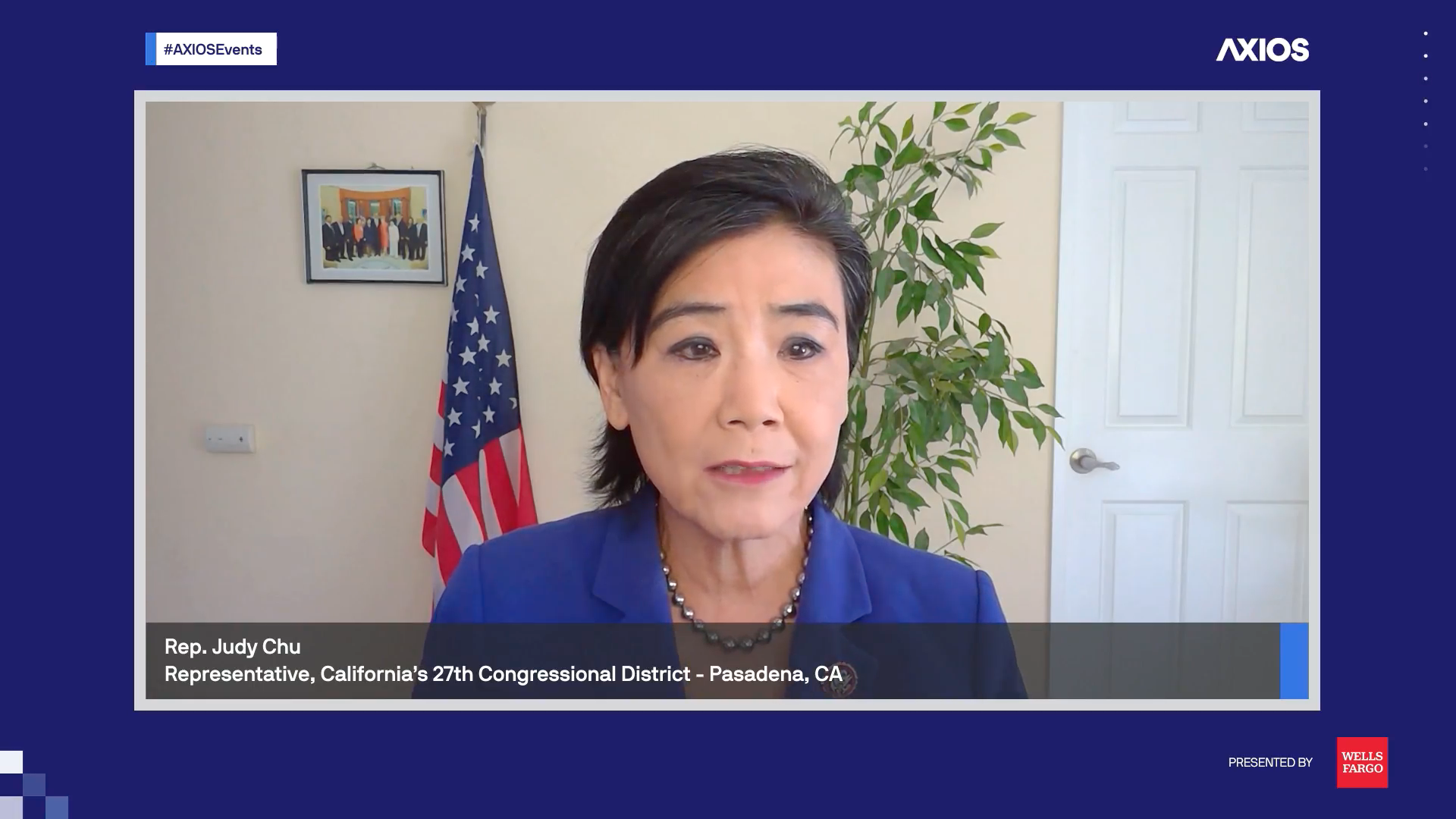 Rep. Judy Chu (D-Calif.) said at a virtual Axios event Tuesday Congress make permanent the community advantage program that aims to help underserved businesses.
Why it matters: The pandemic hit minority-owned businesses particularly hard. Structural barriers and narrower cash buffers already put them at a disadvantage prior to the coronavirus.
How it works: Under the community advantage program, the Small Business Administration (SBA) guarantees up to 85% of the loan if it's under $150,000 and up to 75% if it's over that amount.
Lenders are not allowed to charge more than the prime interest rate plus 6%.
What she's saying: The community advantage pilot program was started to boost underserved businesses that might otherwise be turned away from SBA lending, Chu said.
"It allowed for more risk-taking by the lenders for these particular businesses, which include people of color," she noted.
"So what I want to do is to make the community advantage program permanent so more financial institutions will include this in their bank of options for credit-giving."

The pilot program is set to expire in 2022.
Watch the event here.
Go deeper